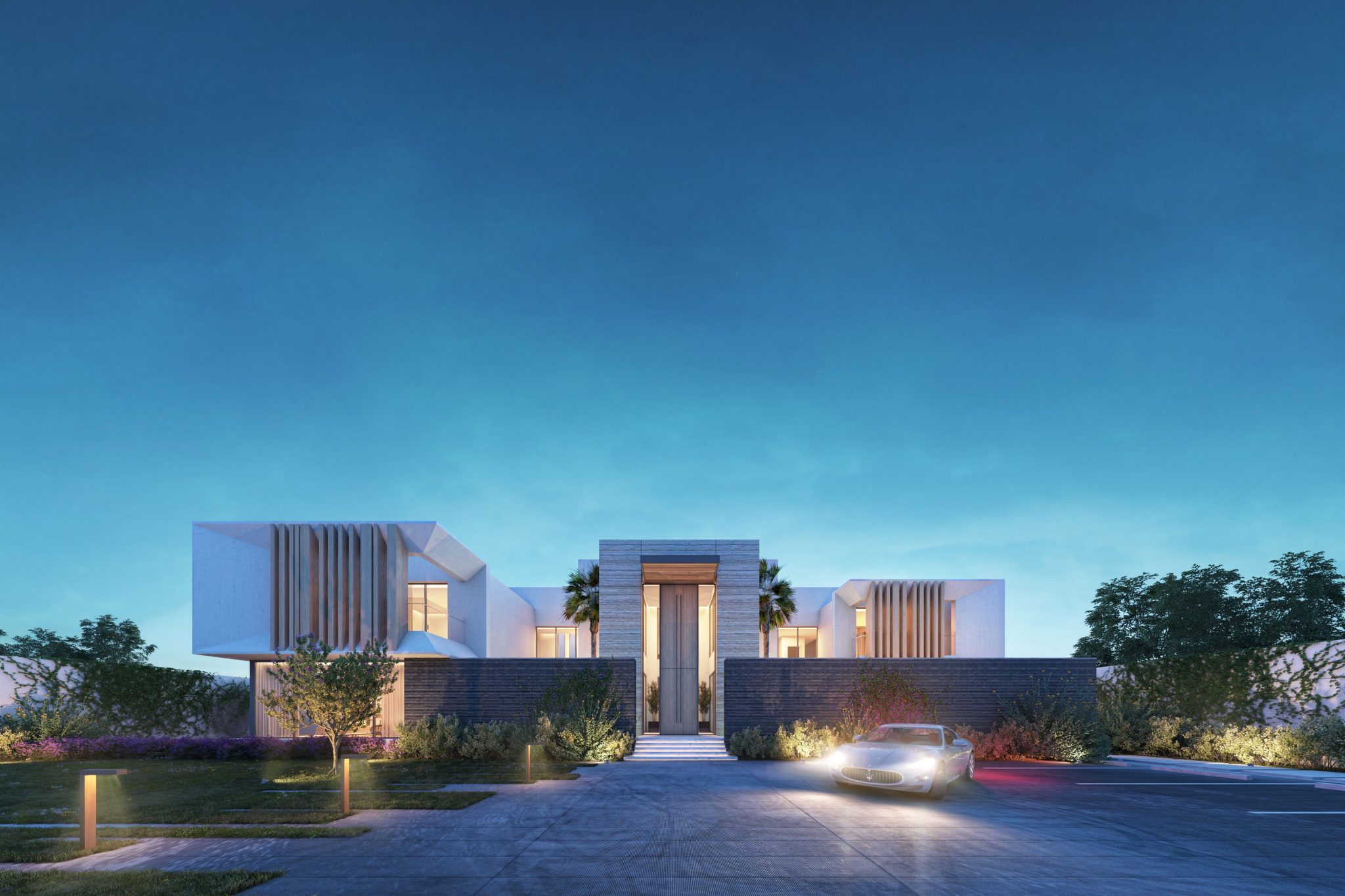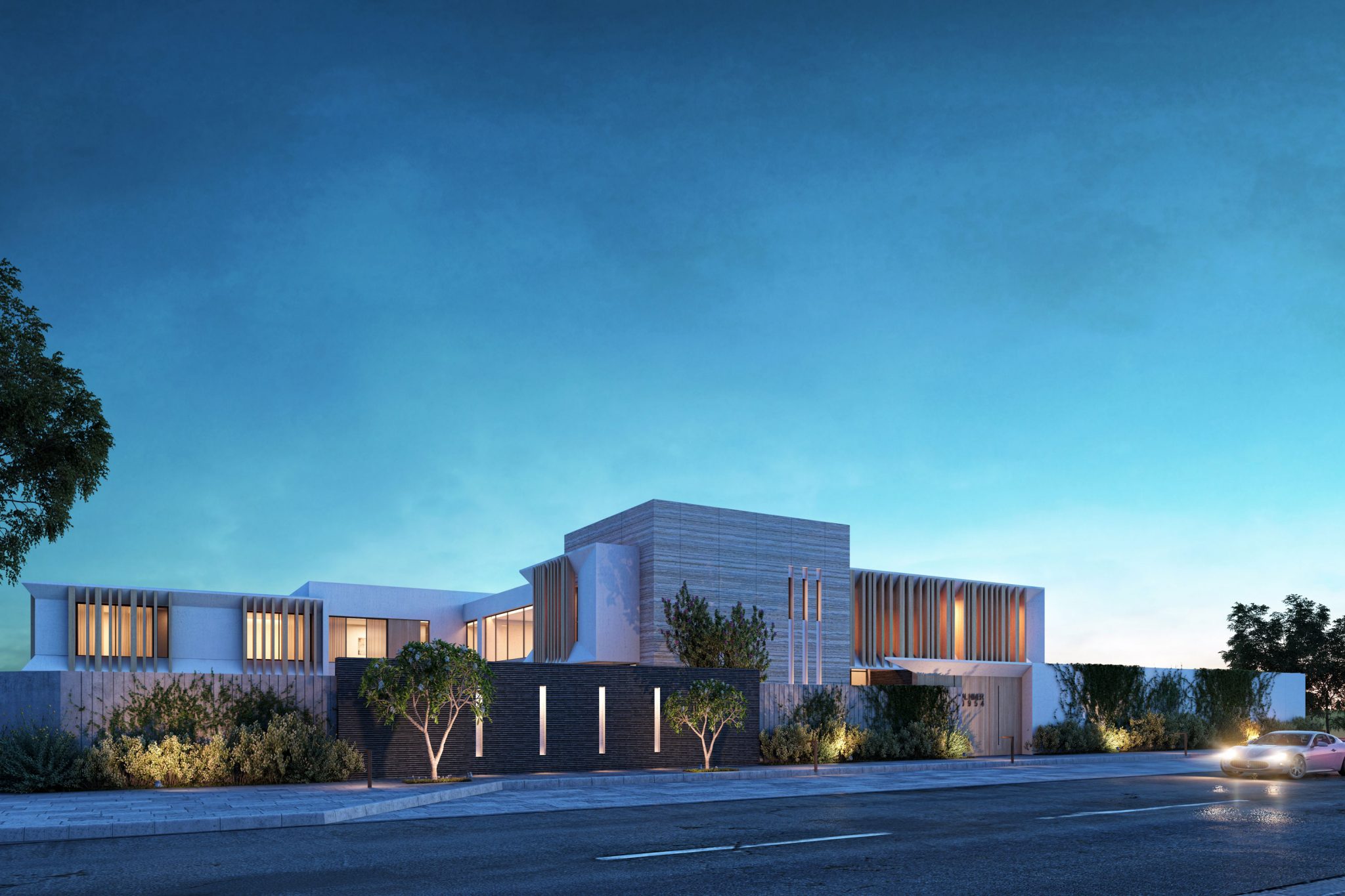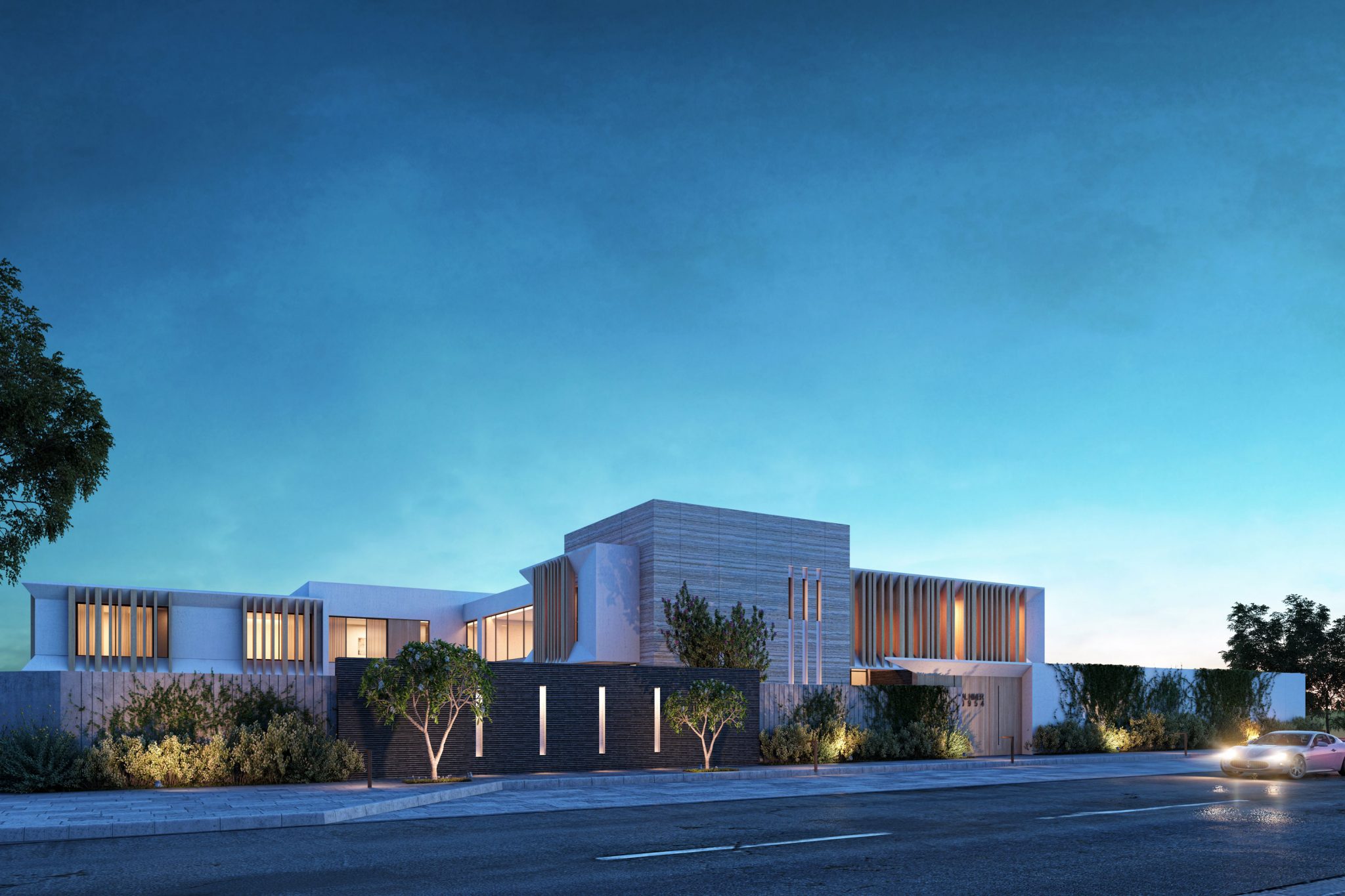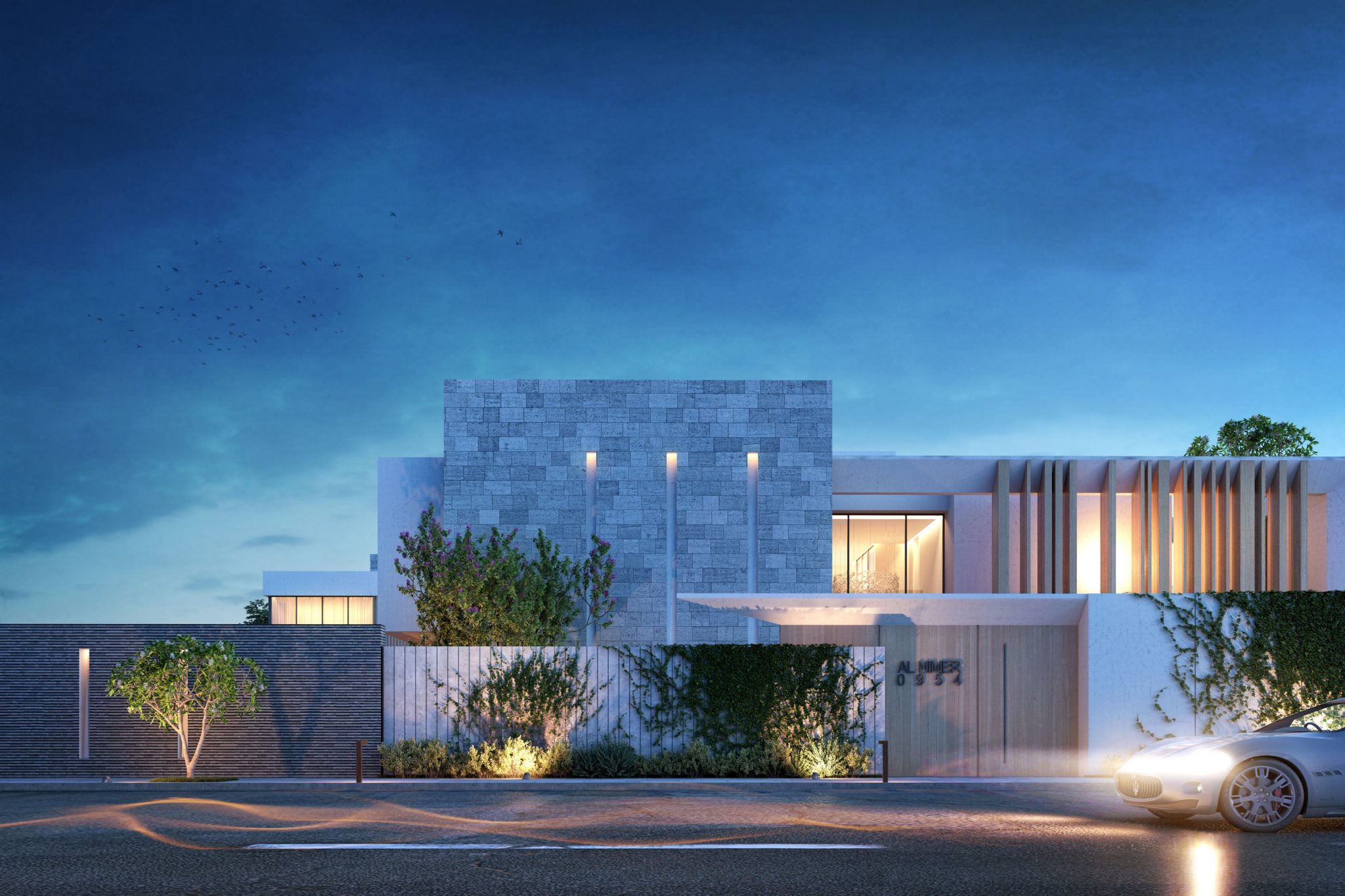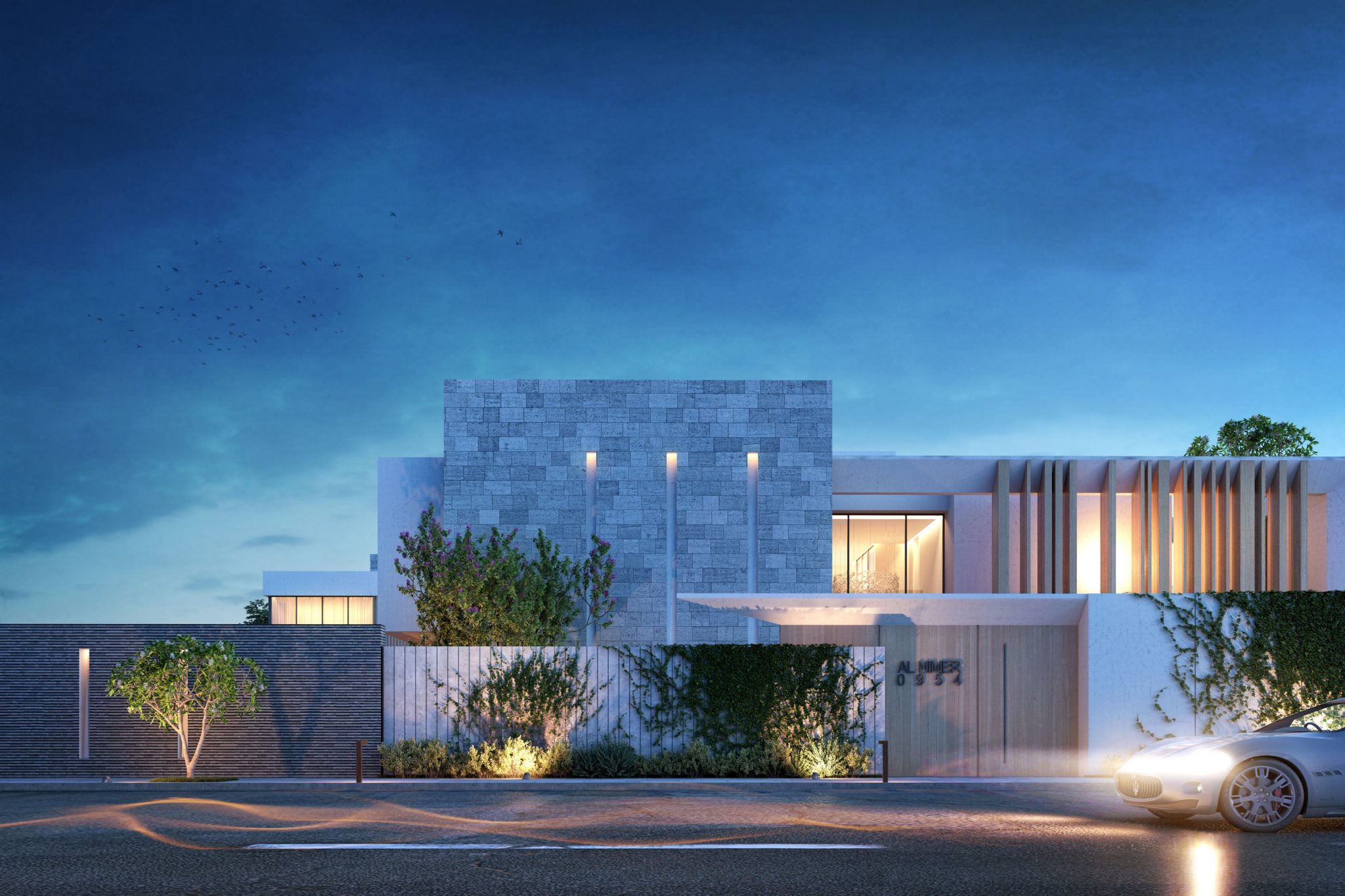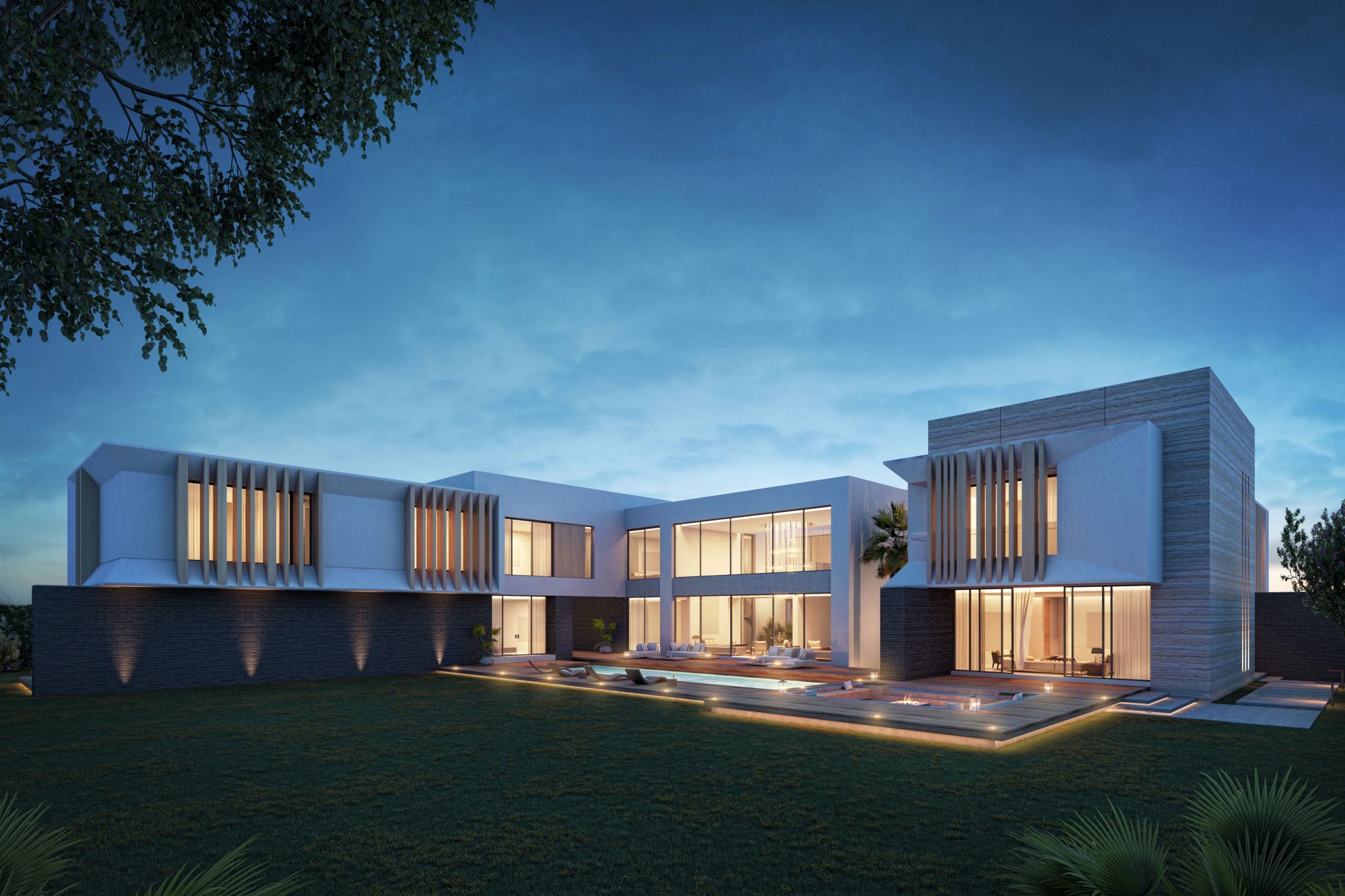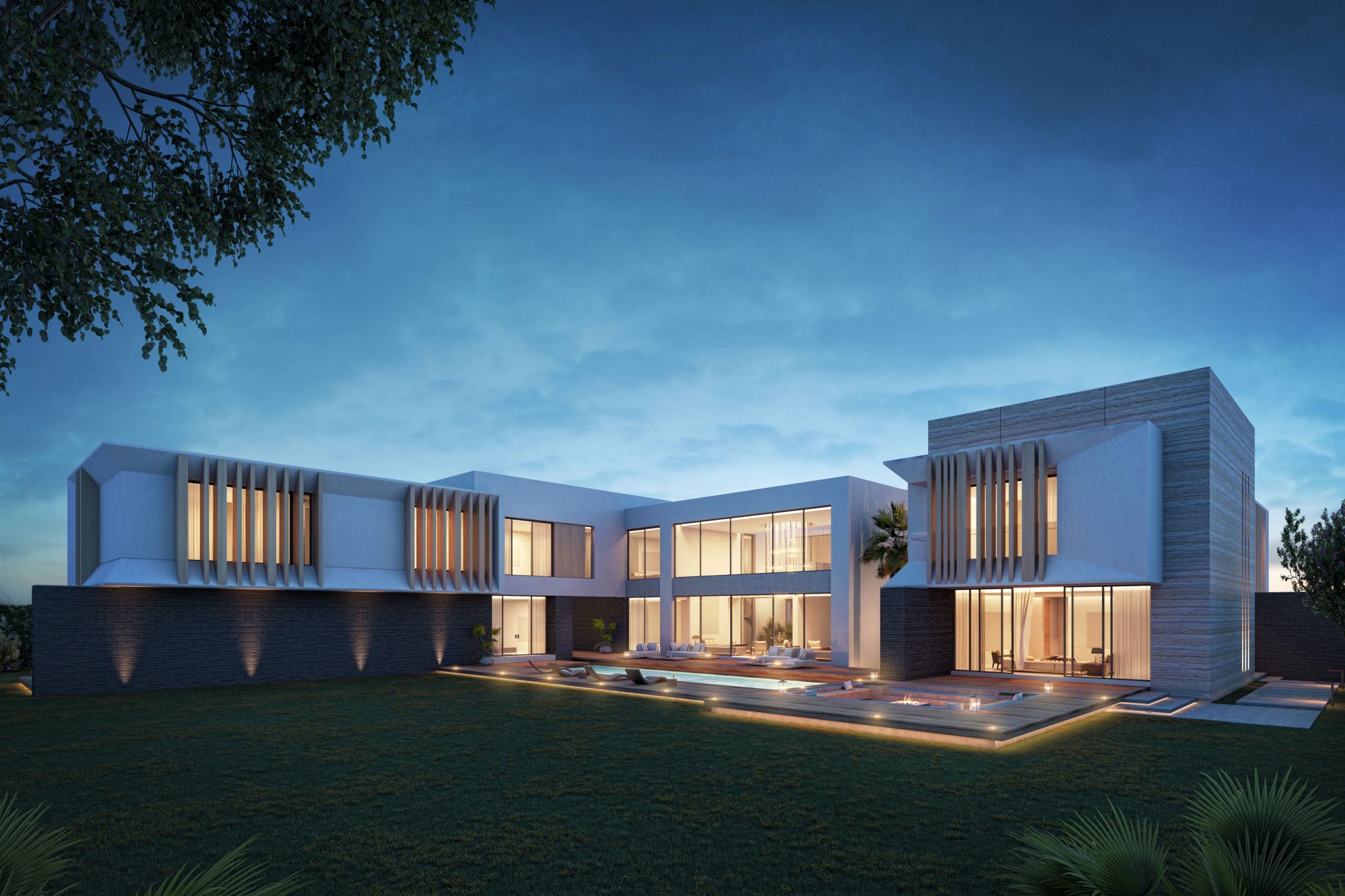 Dar Al Nimr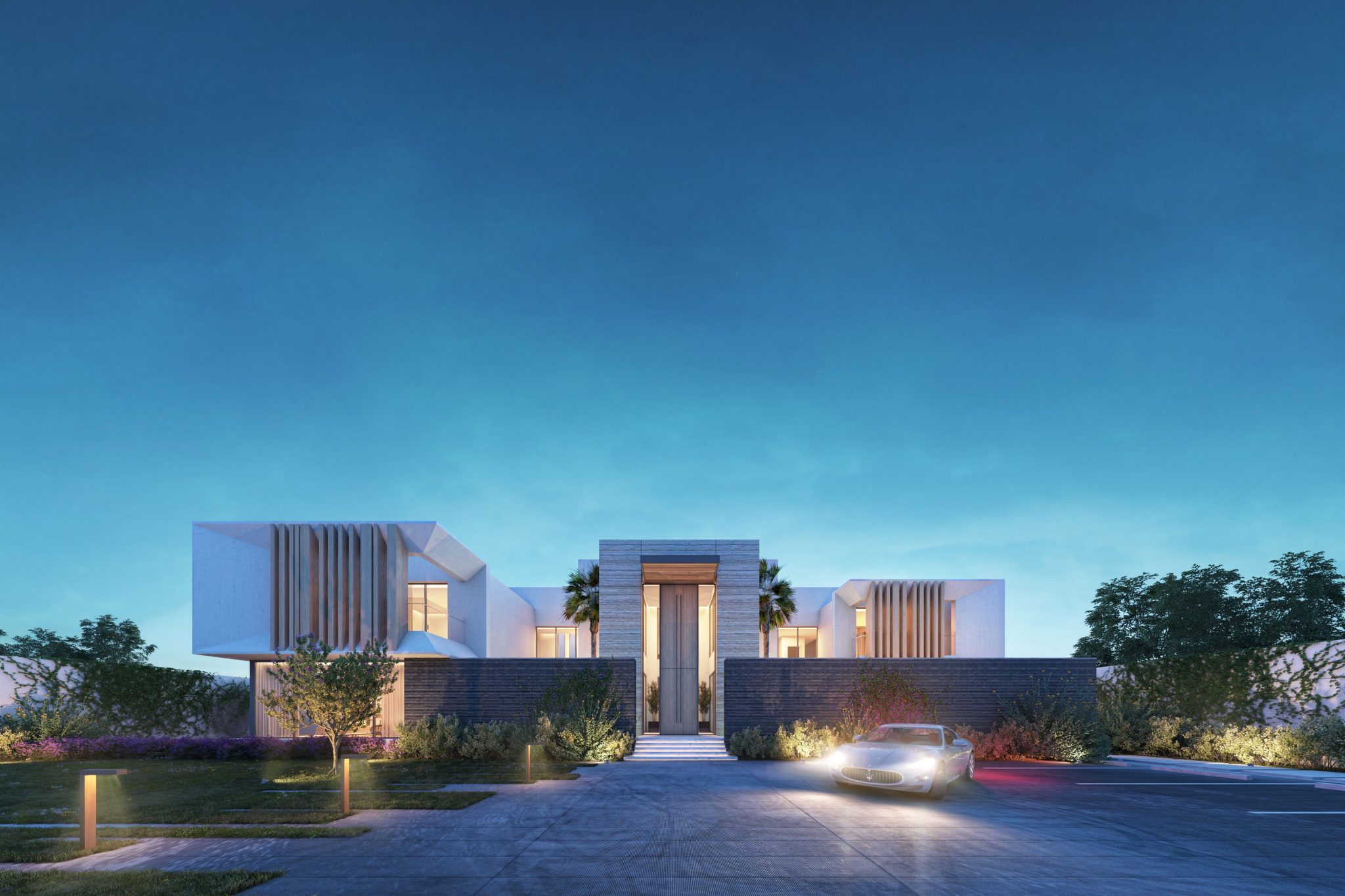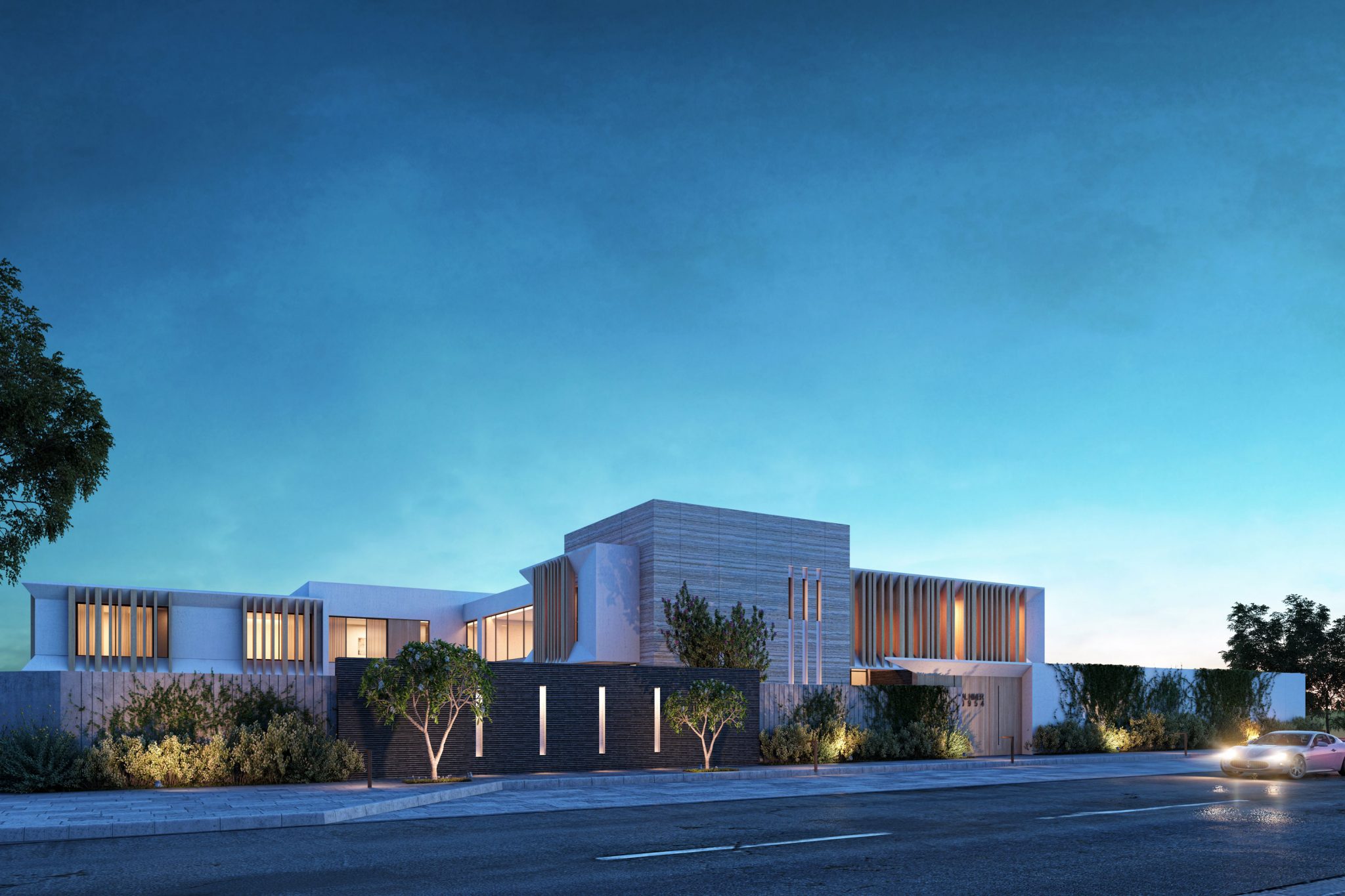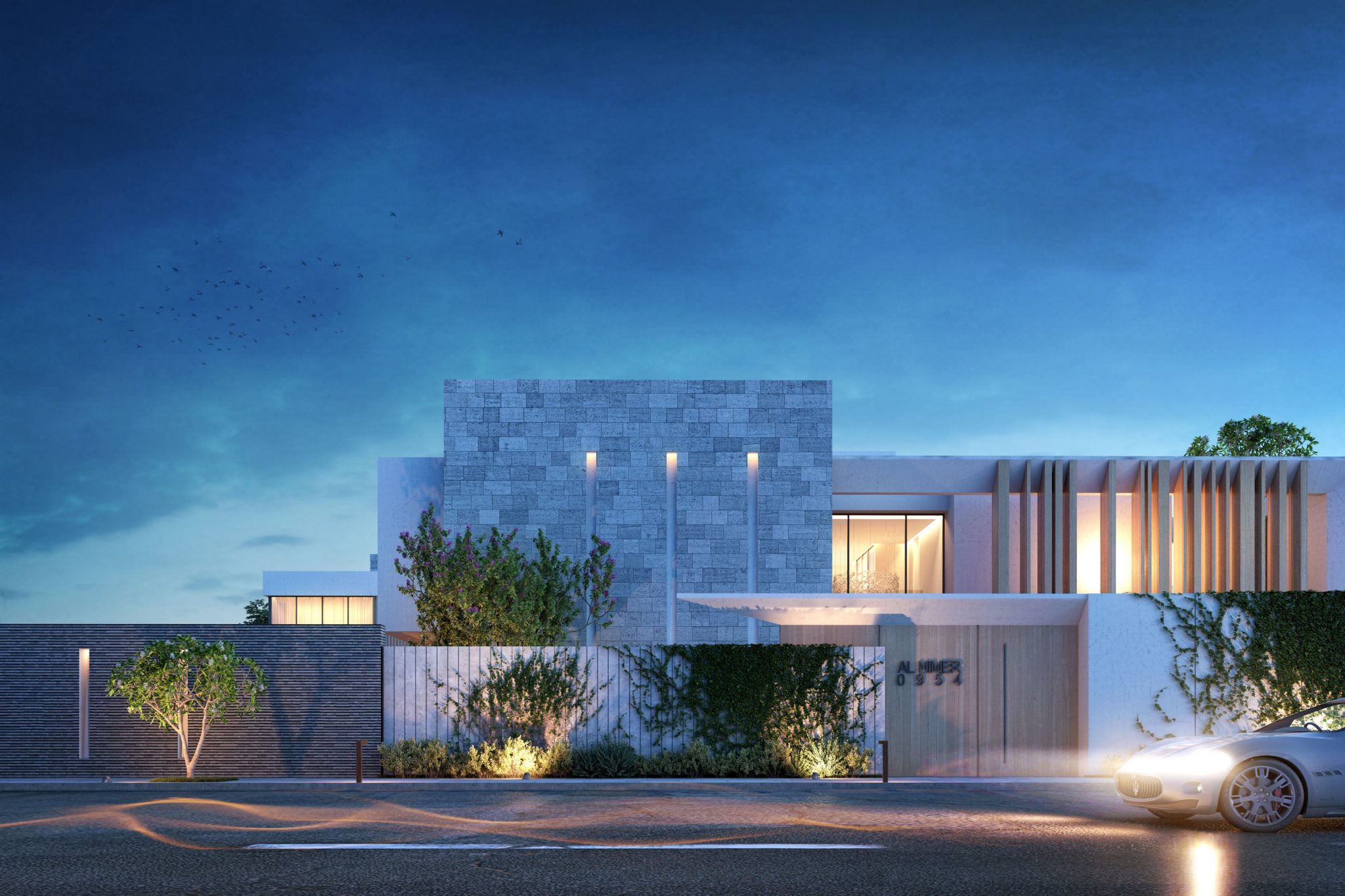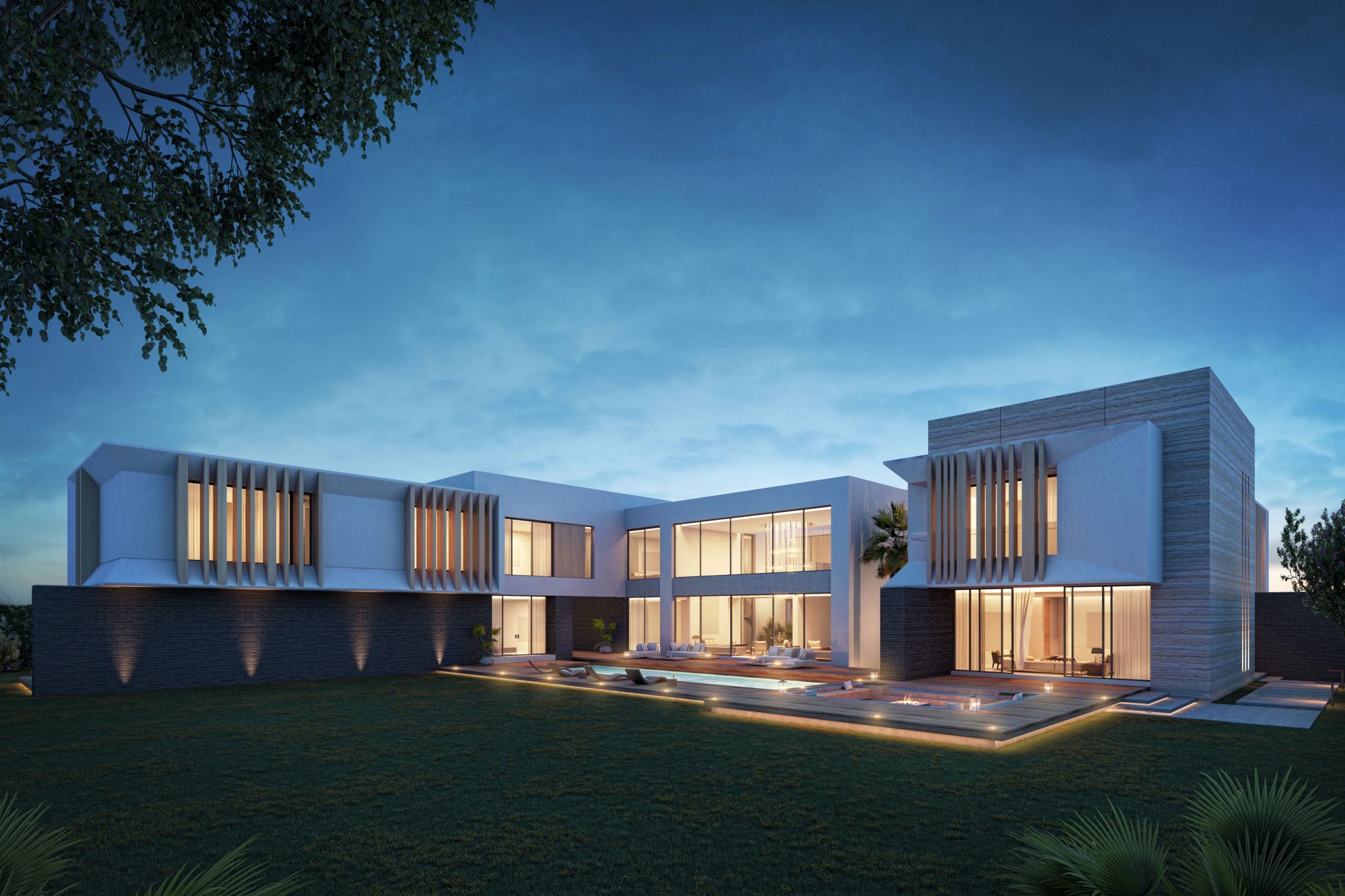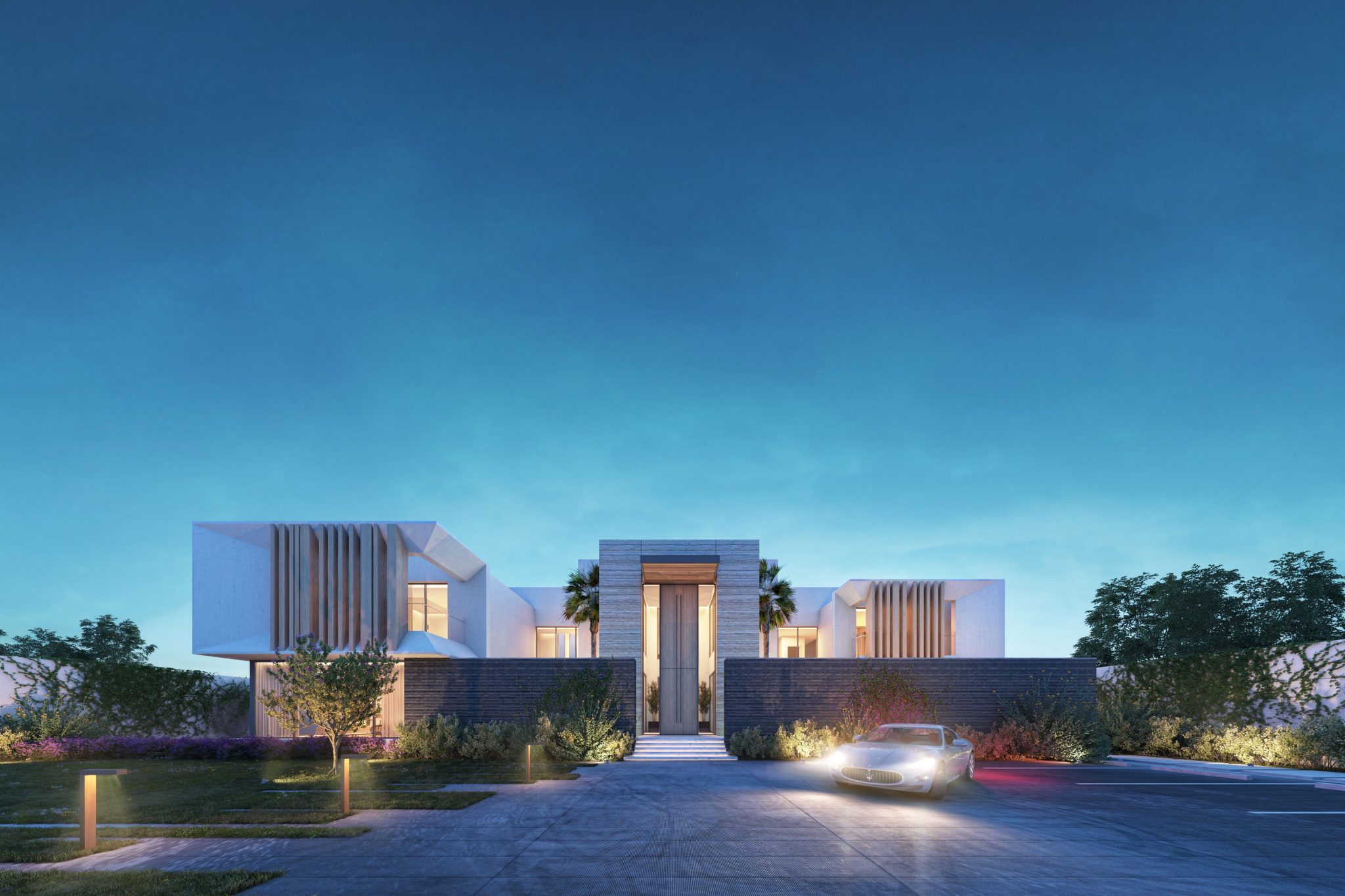 This grand home nestles in a large plot that allows for both a grand drop off area in the front as well as a large open rear yard with a pool. The property comprises of a Main House, a semi-detached Son's House and a fully detached Service Block. The Formal Majlis and Dining area is separated to one side and entered through the Formal Entry in the middle of the house. The other side of the main house consists of a large Family Retreat, Living and Dining area.
The Son's House has two bedrooms with its own Living Room. All of these Family areas on the Ground Floor overlook the rear yard while the Formal areas are primarily oriented to their own side yards. The First Floor contains Bedrooms and a large Family Room in the middle with the premium location designated to the Master Bedroom.
This contemporary home is articulated by well-defined Second Floor wings that stack and float above the Ground Floor masses. These are articulated through the interplay among varied stone finishes, large glazing and louvered screens.
Project Type:
Location:
Year:
Single Residence
Sharjah, UAE
2019