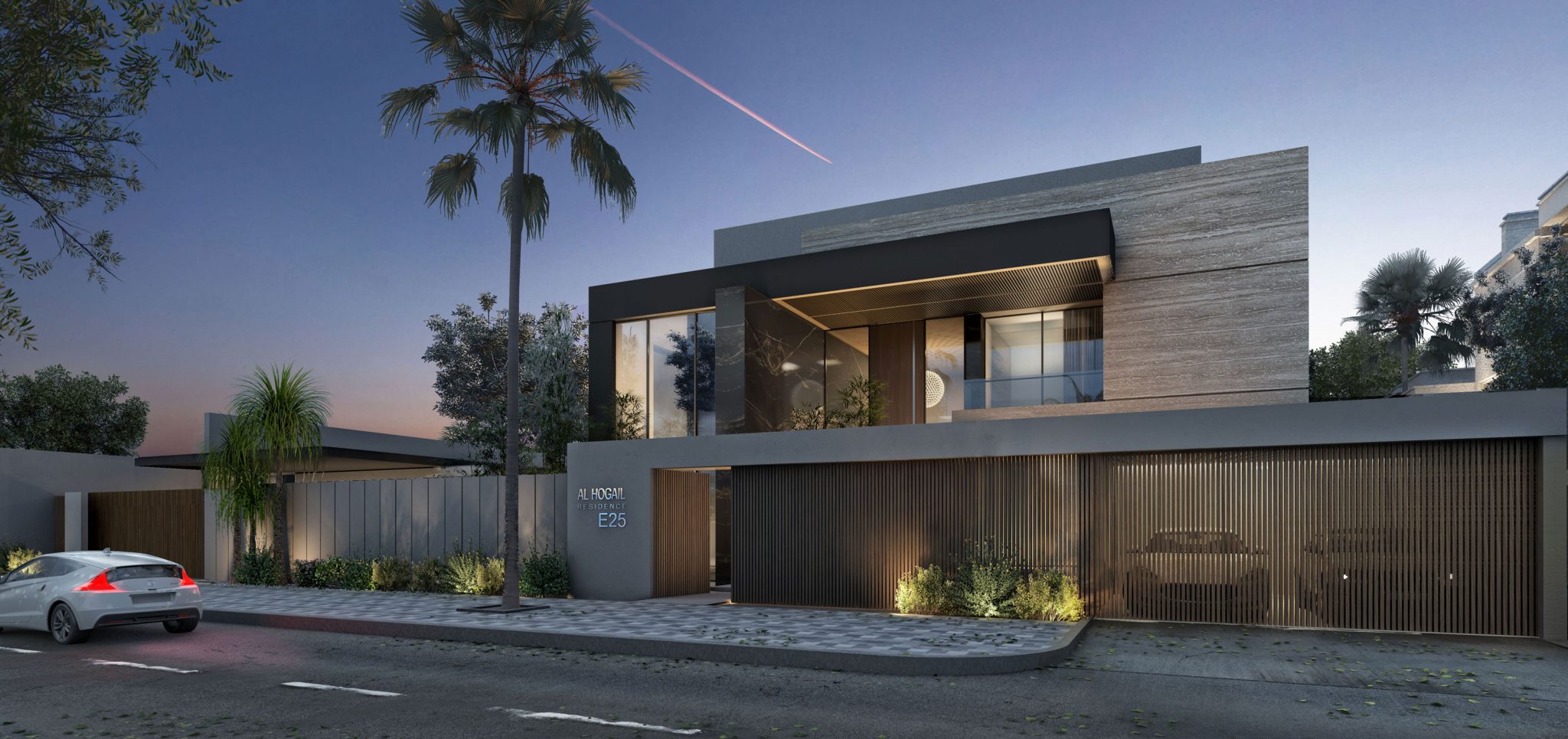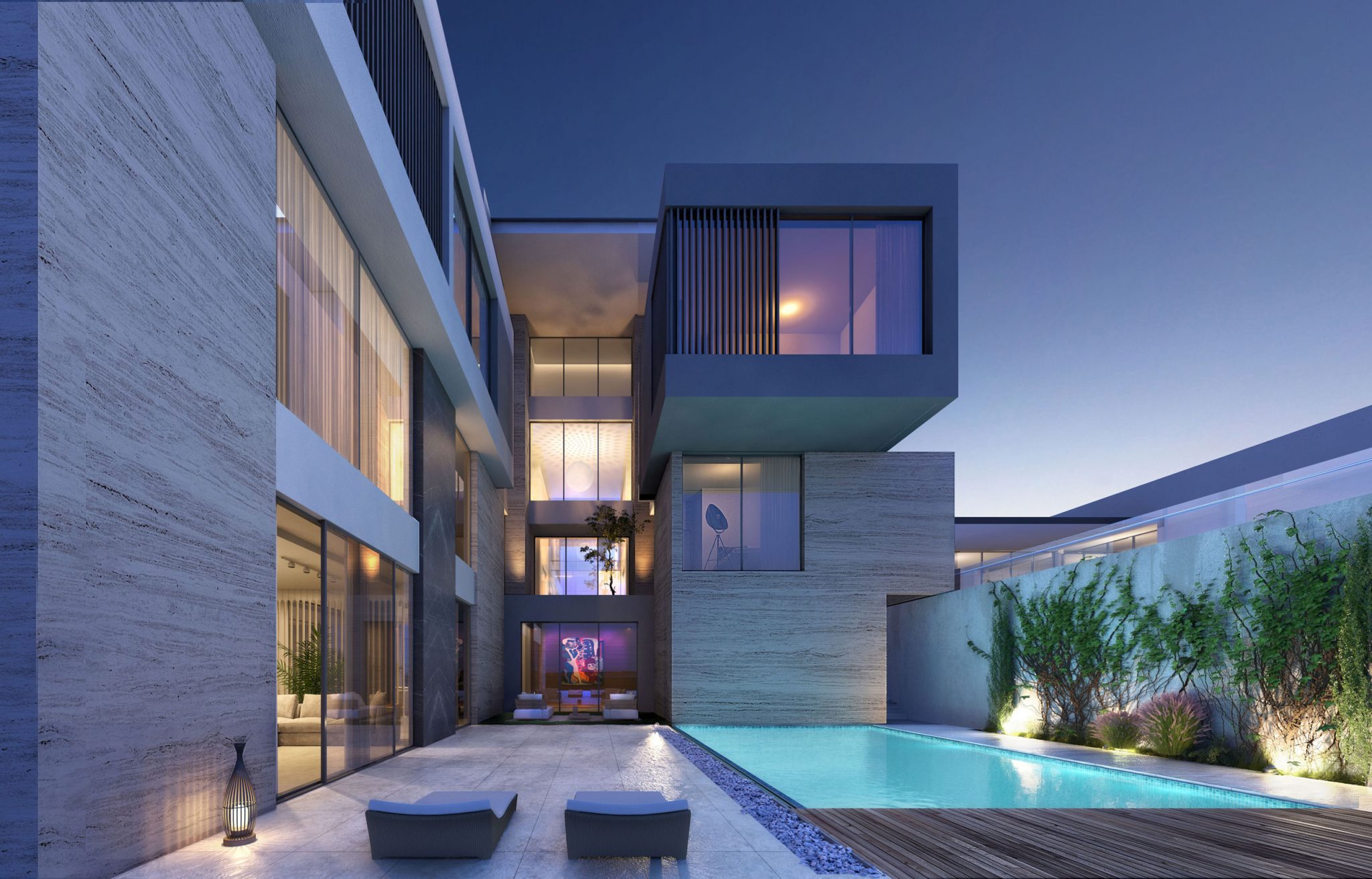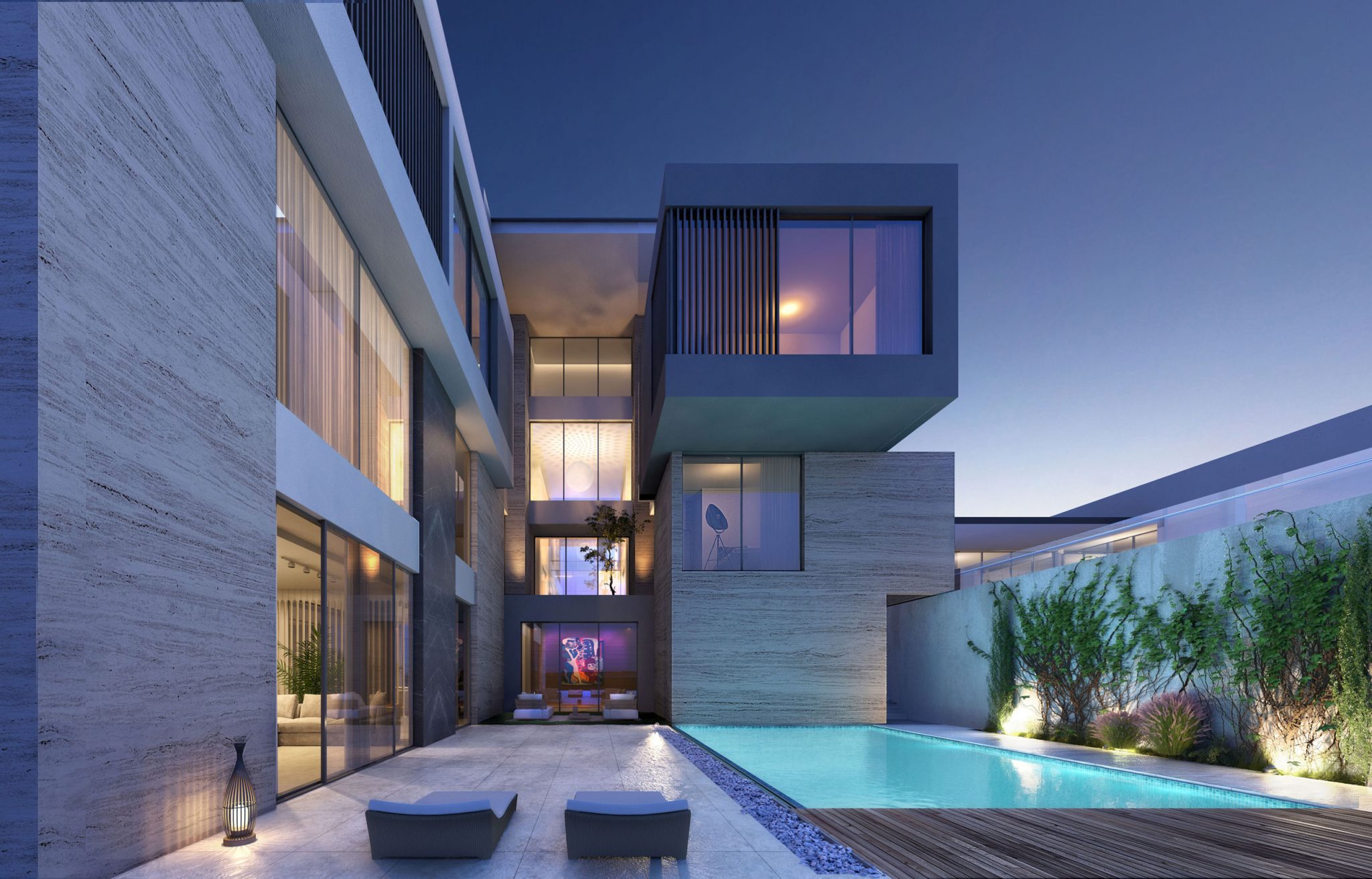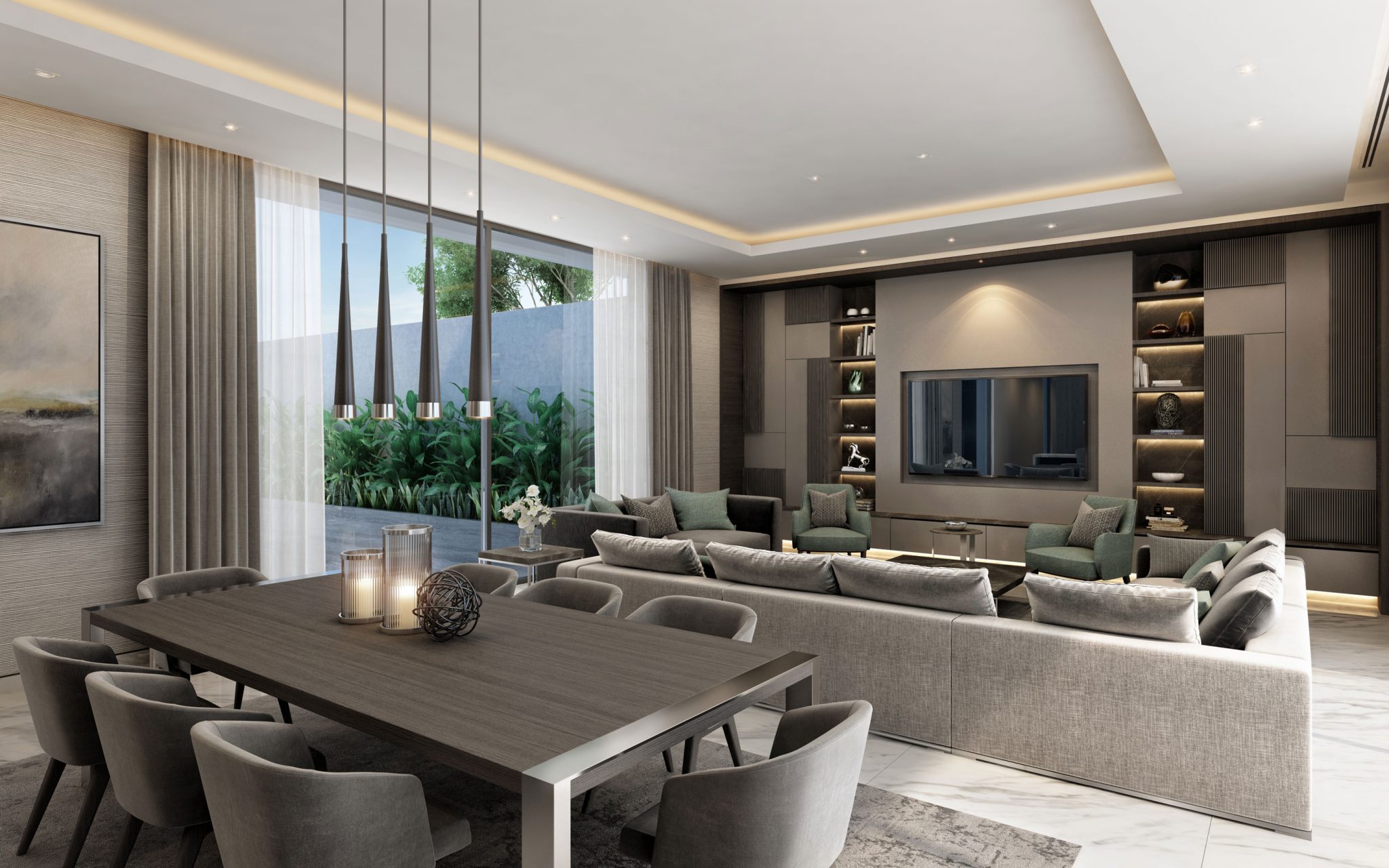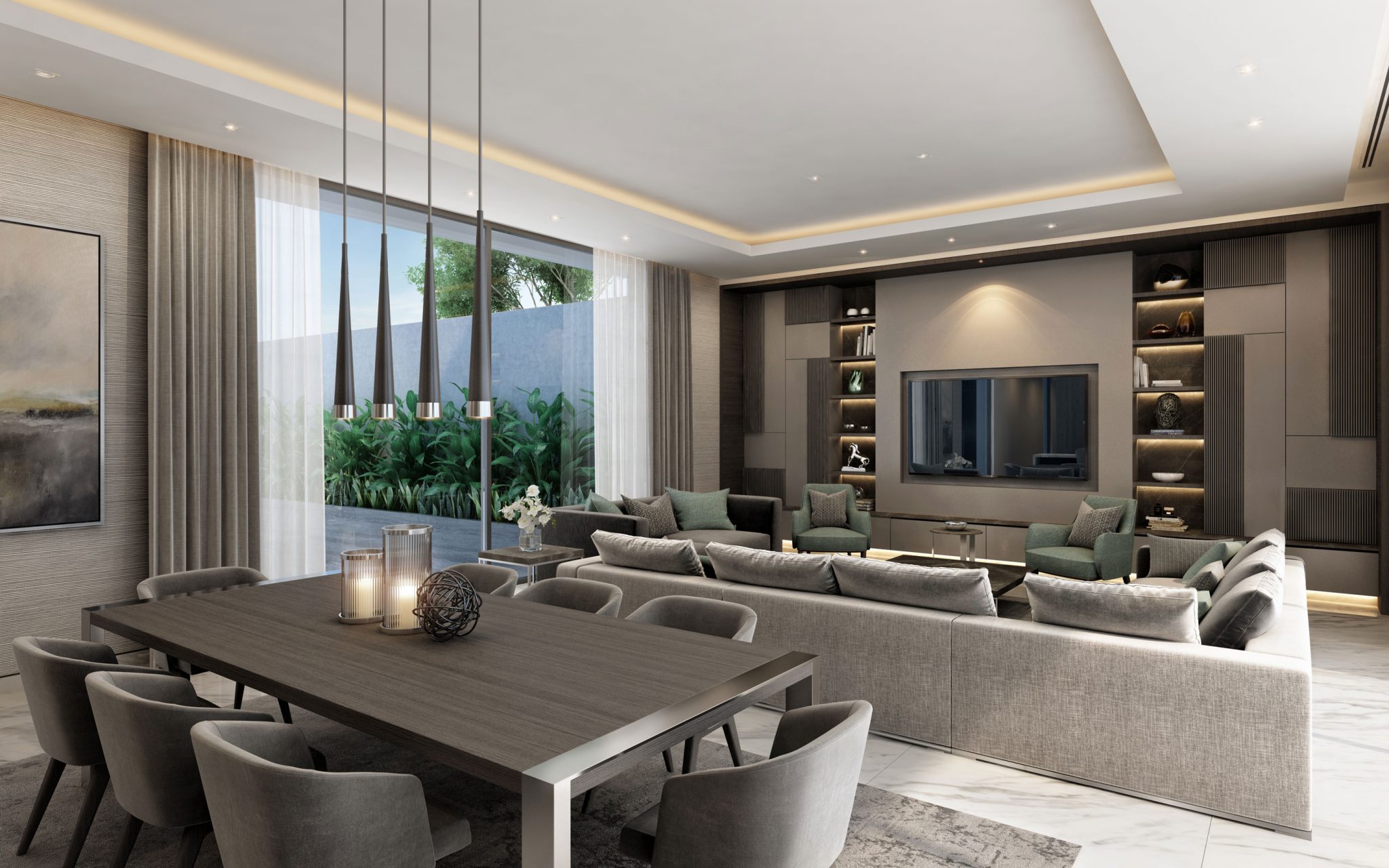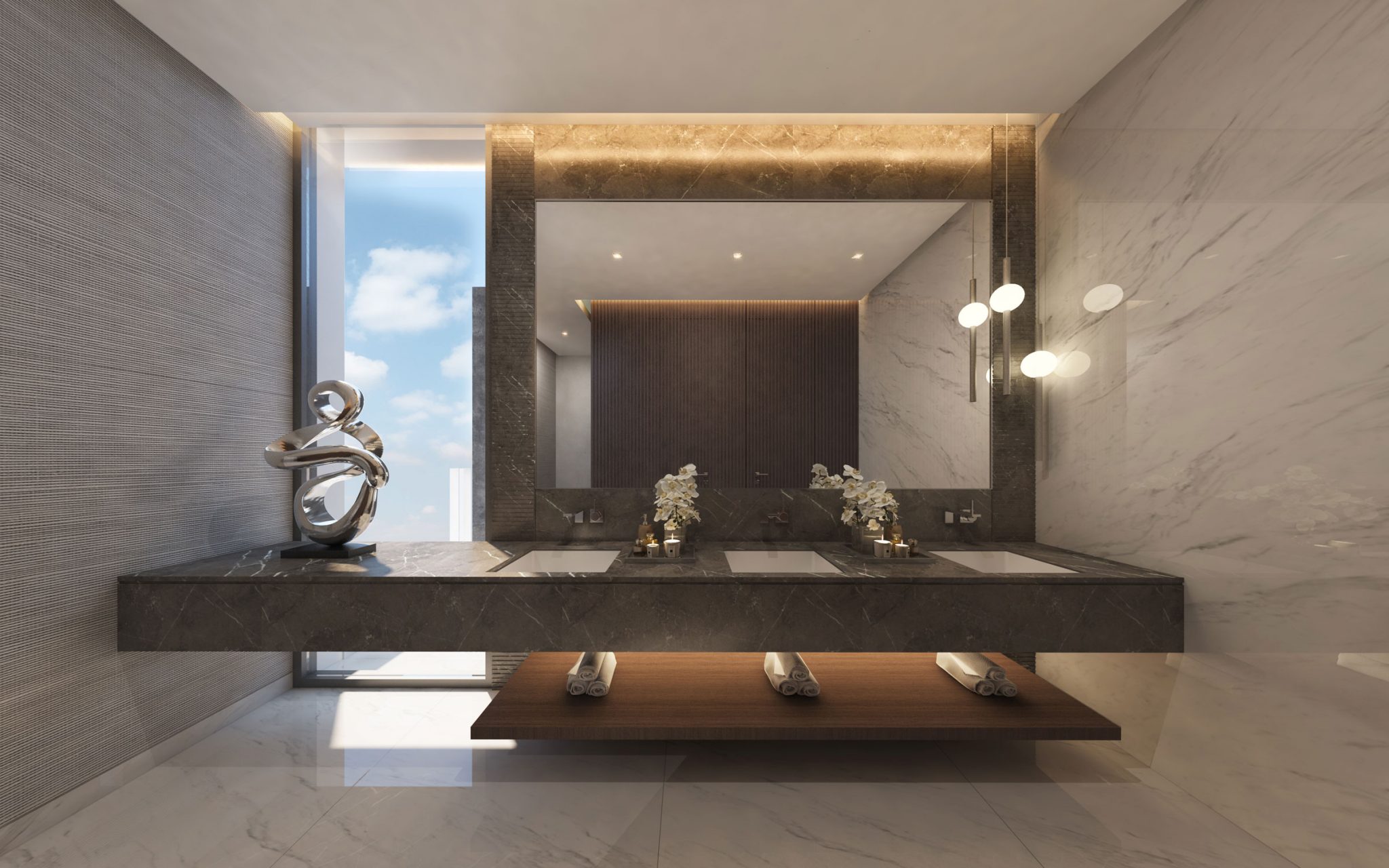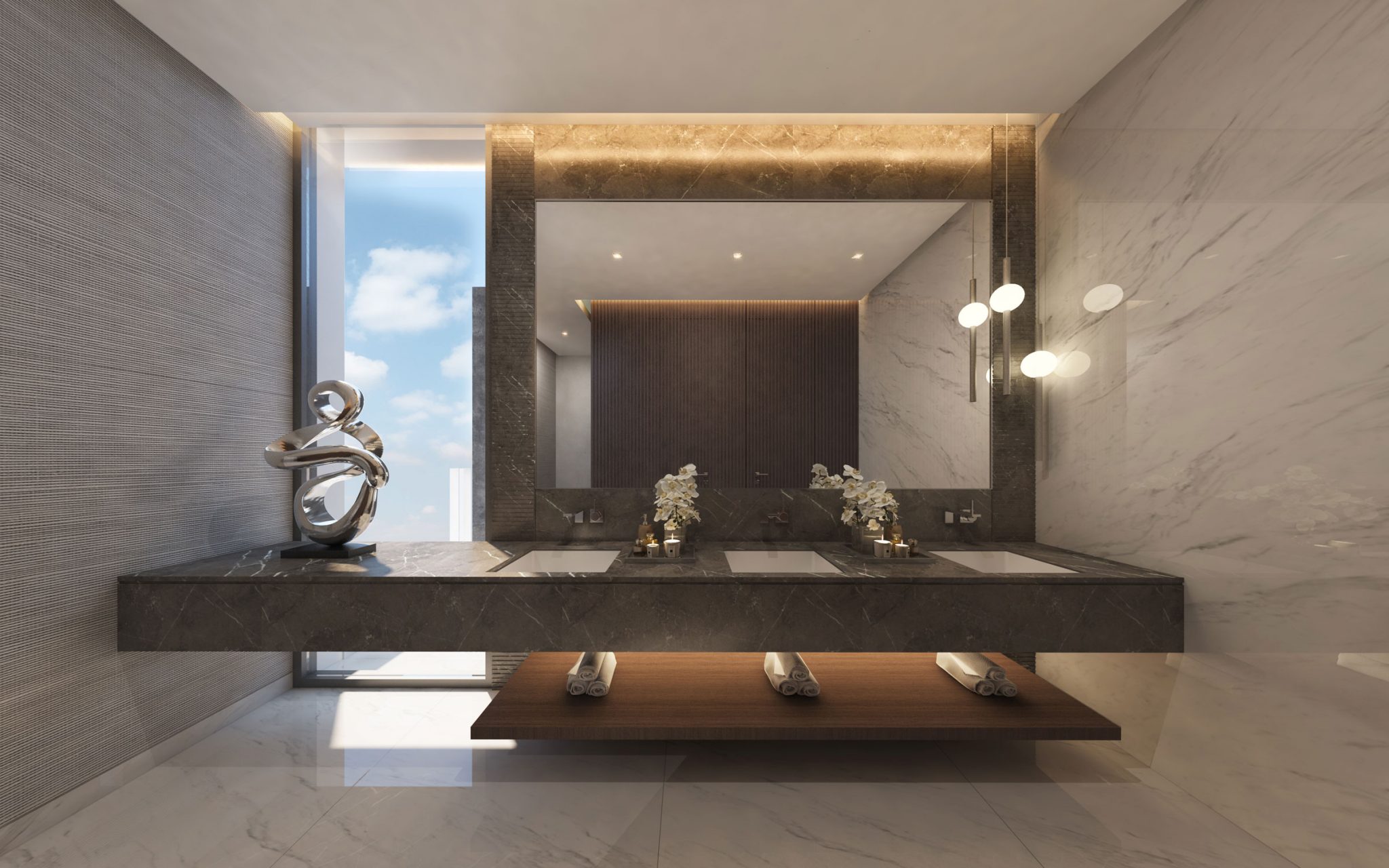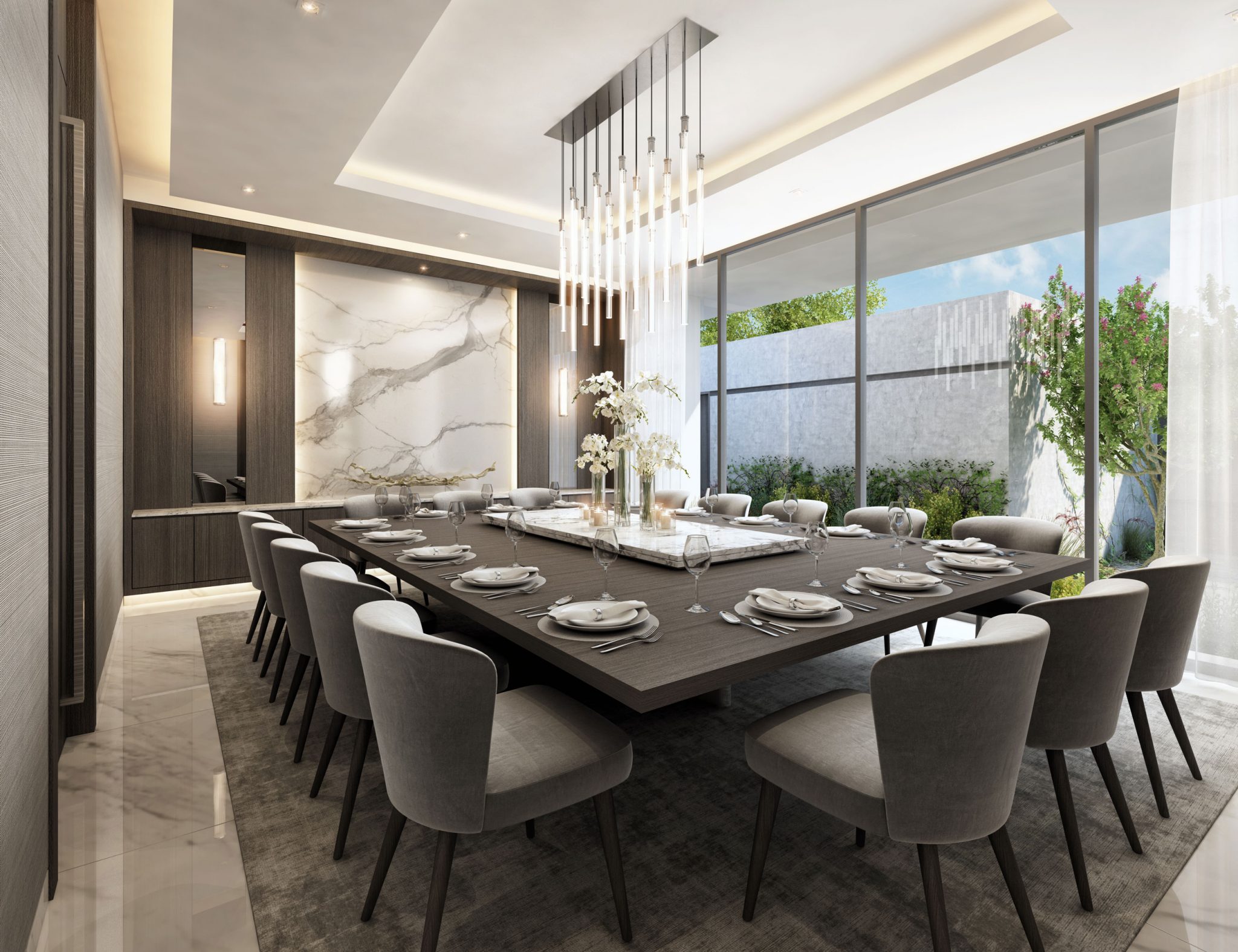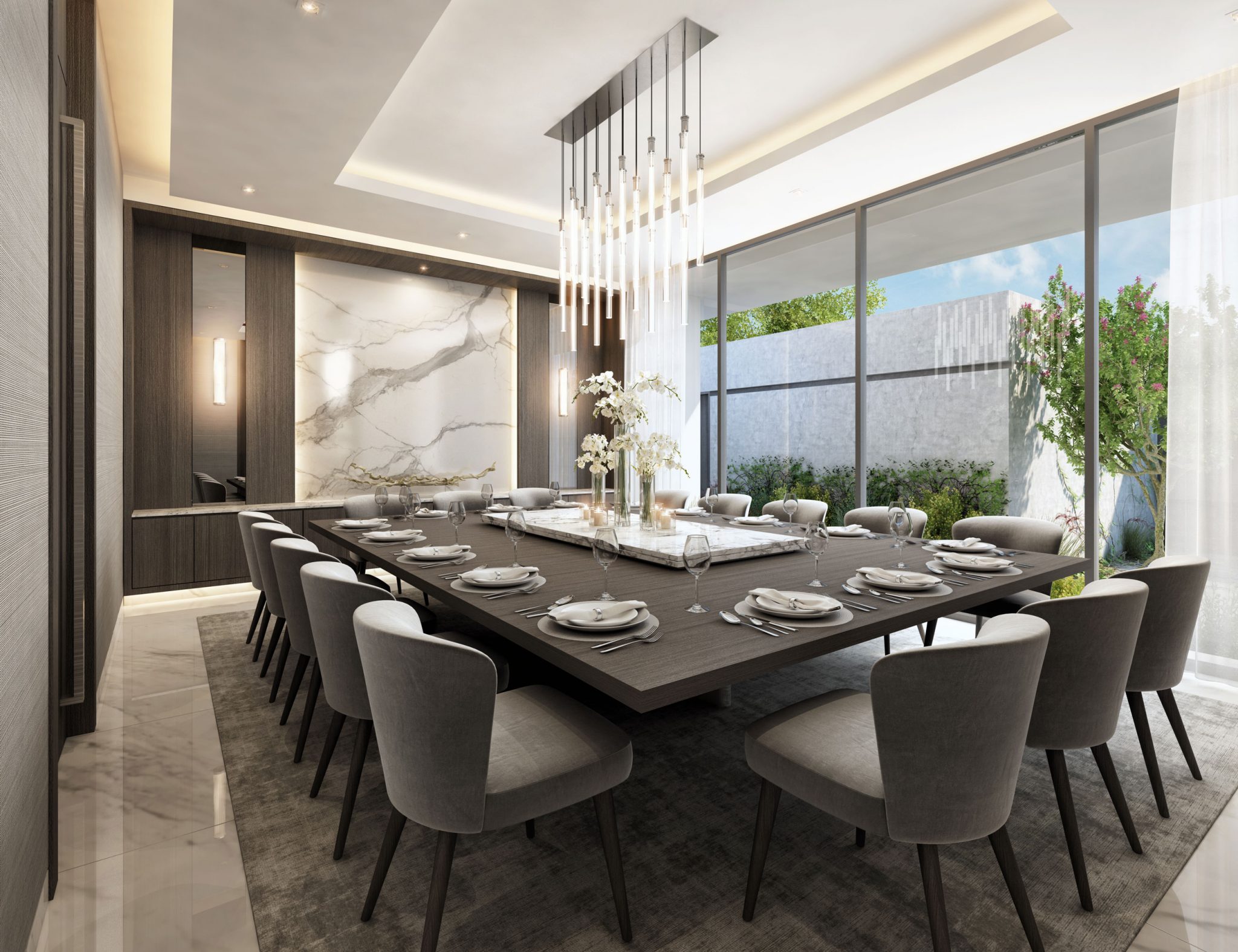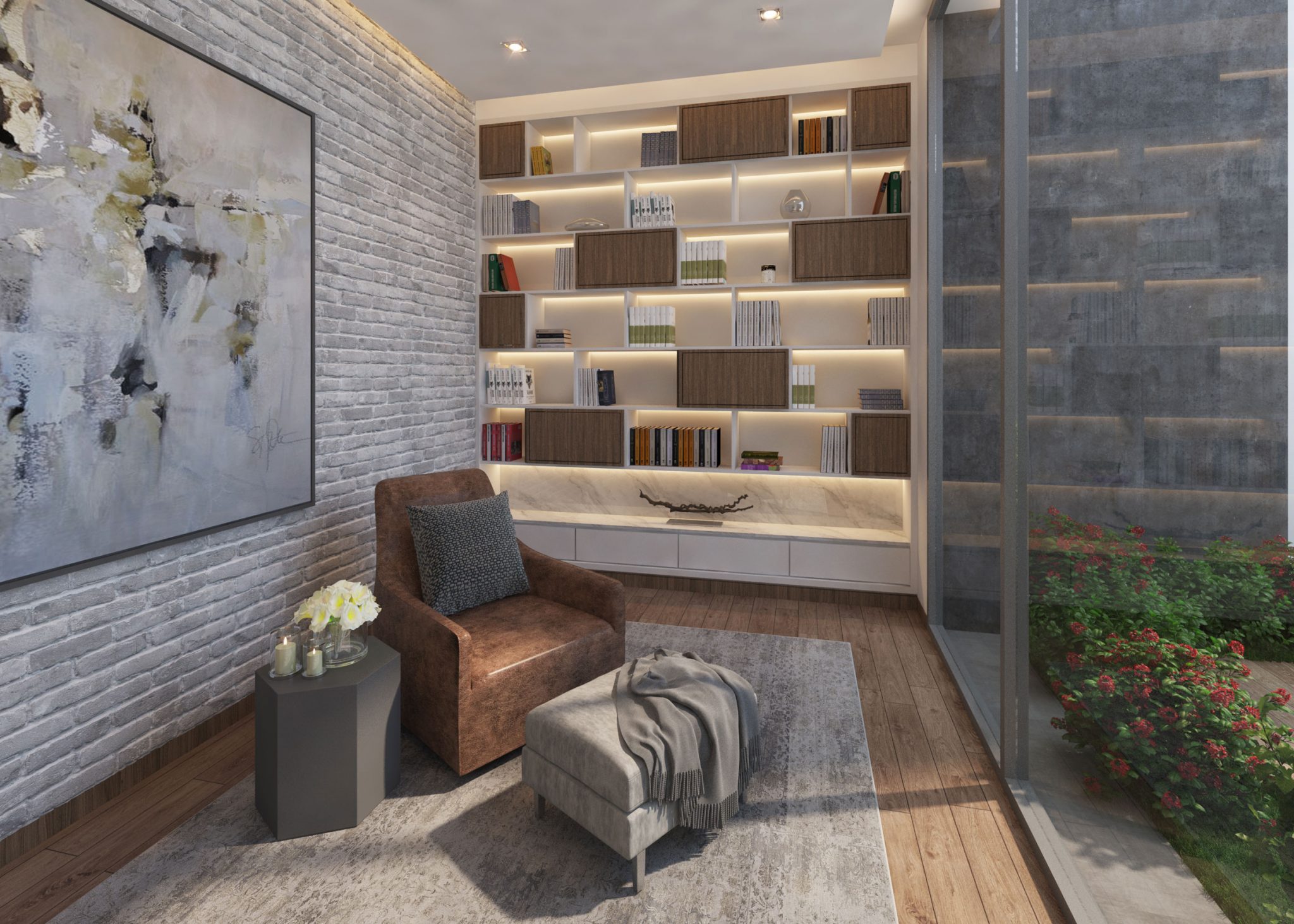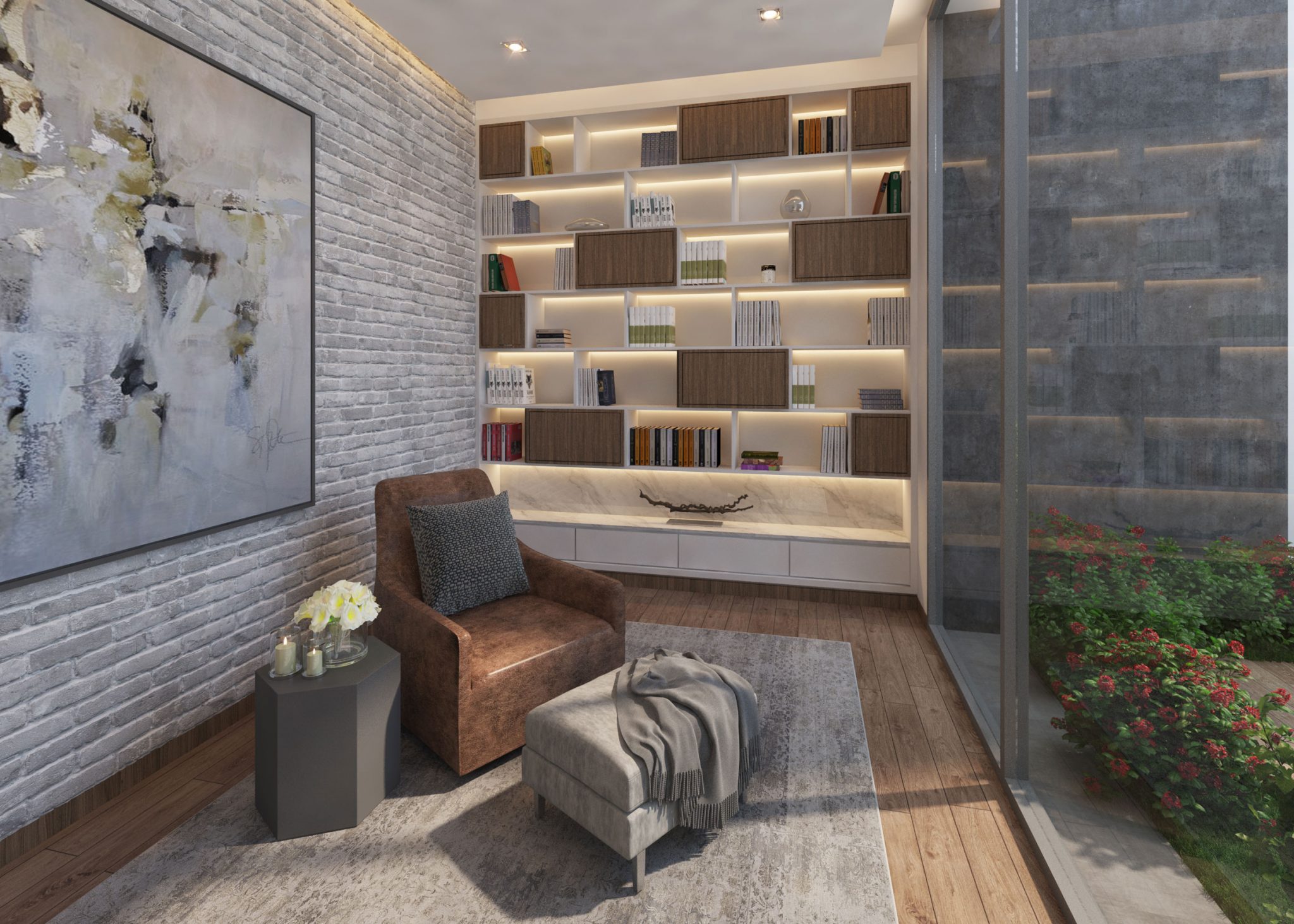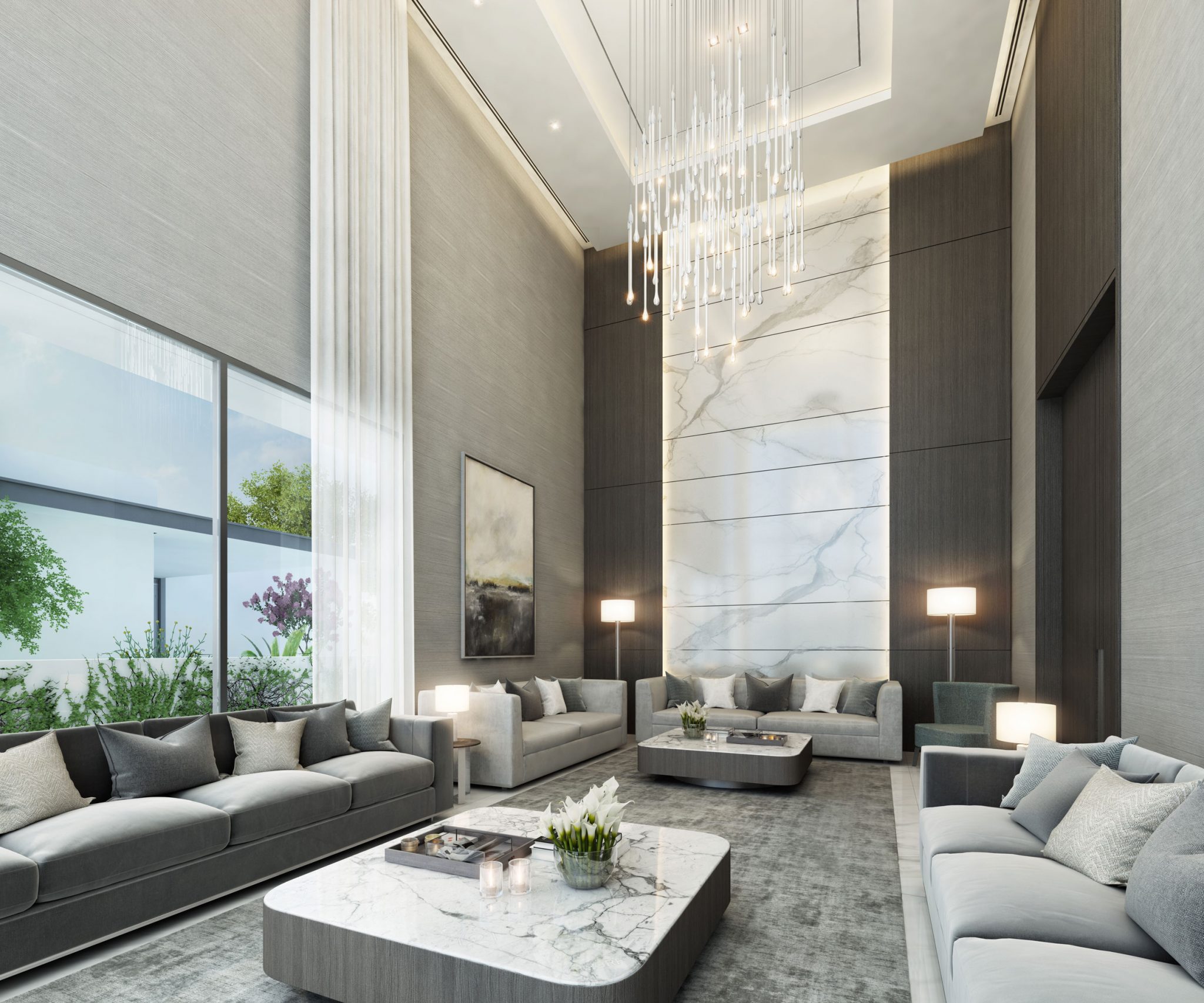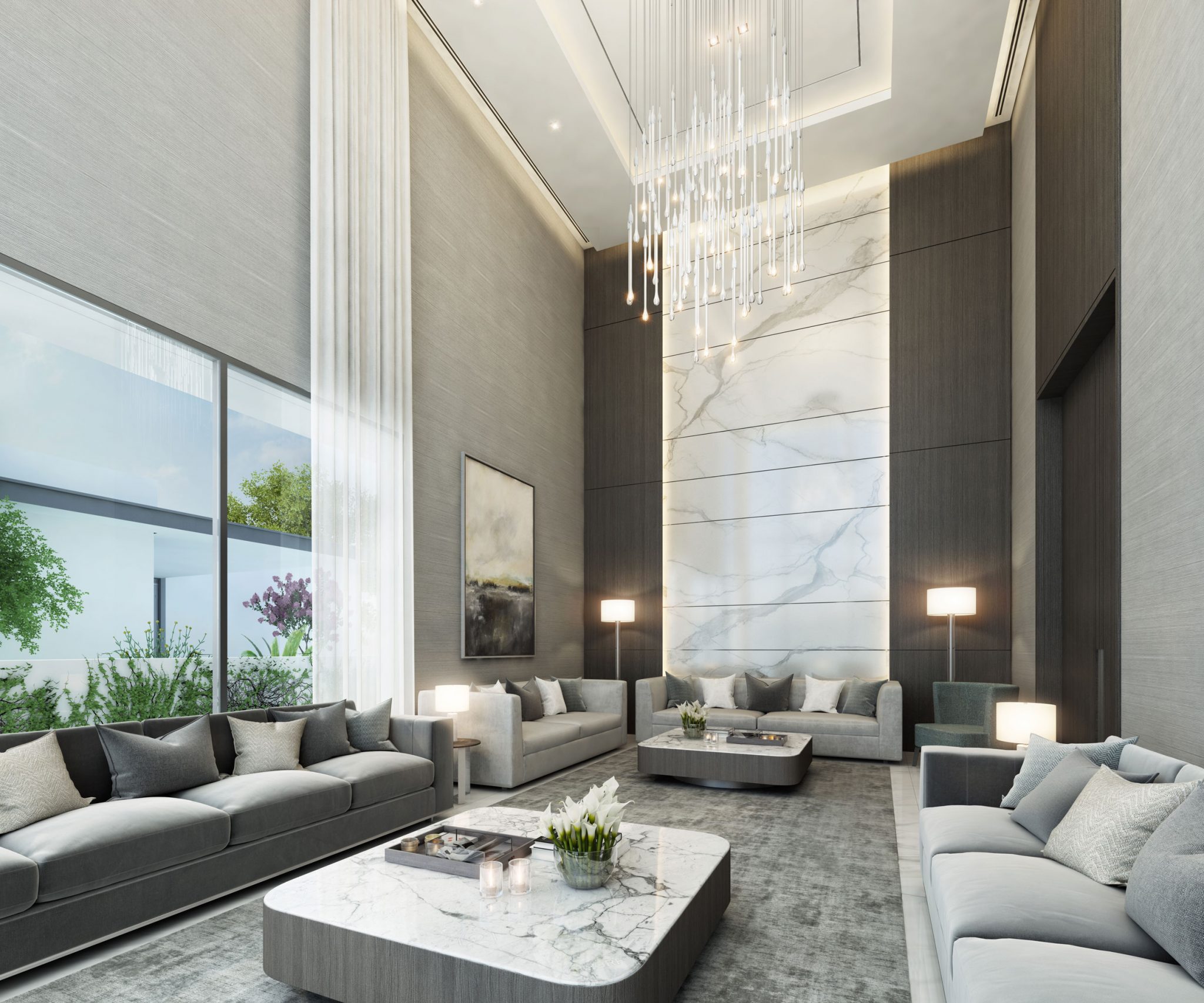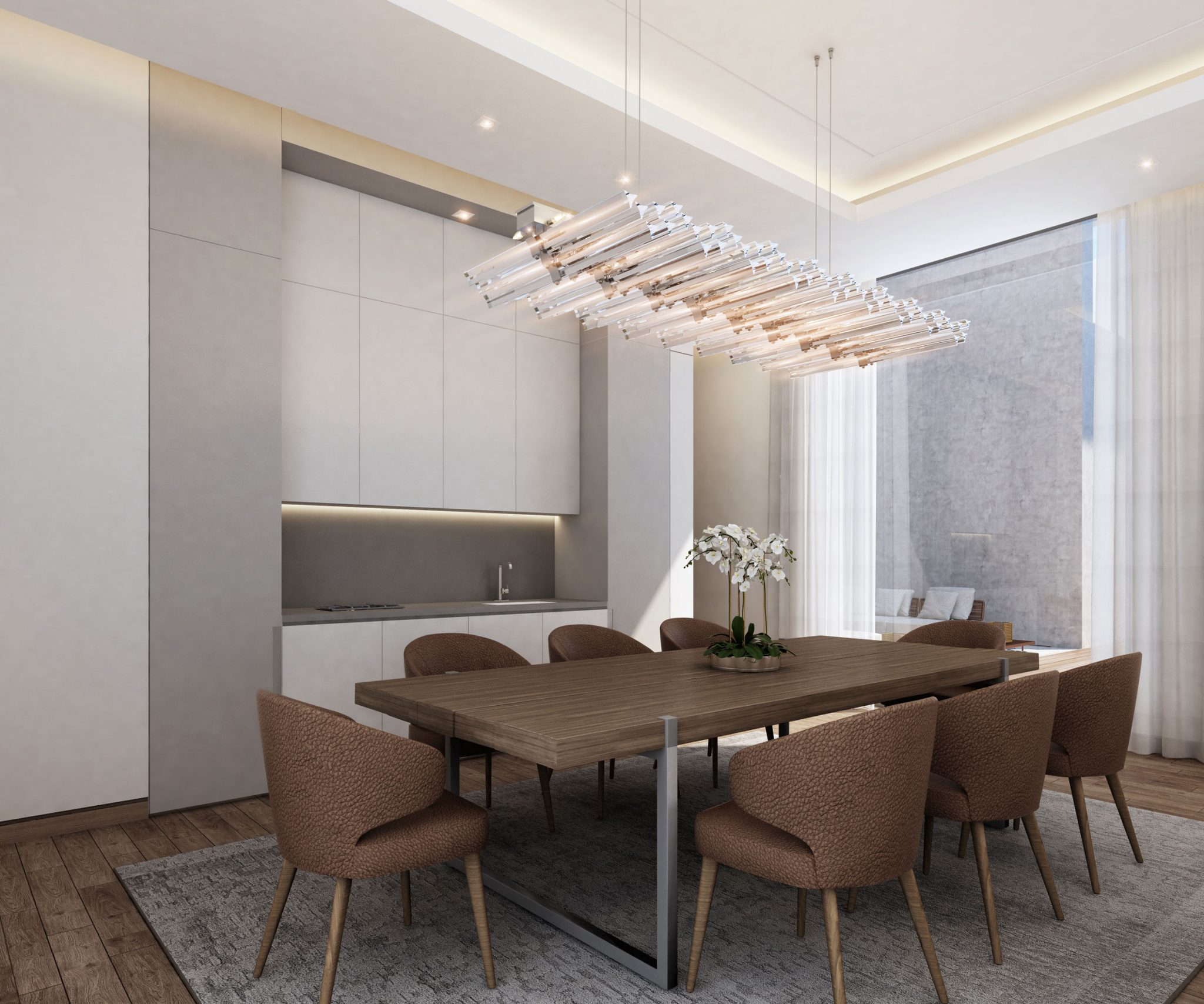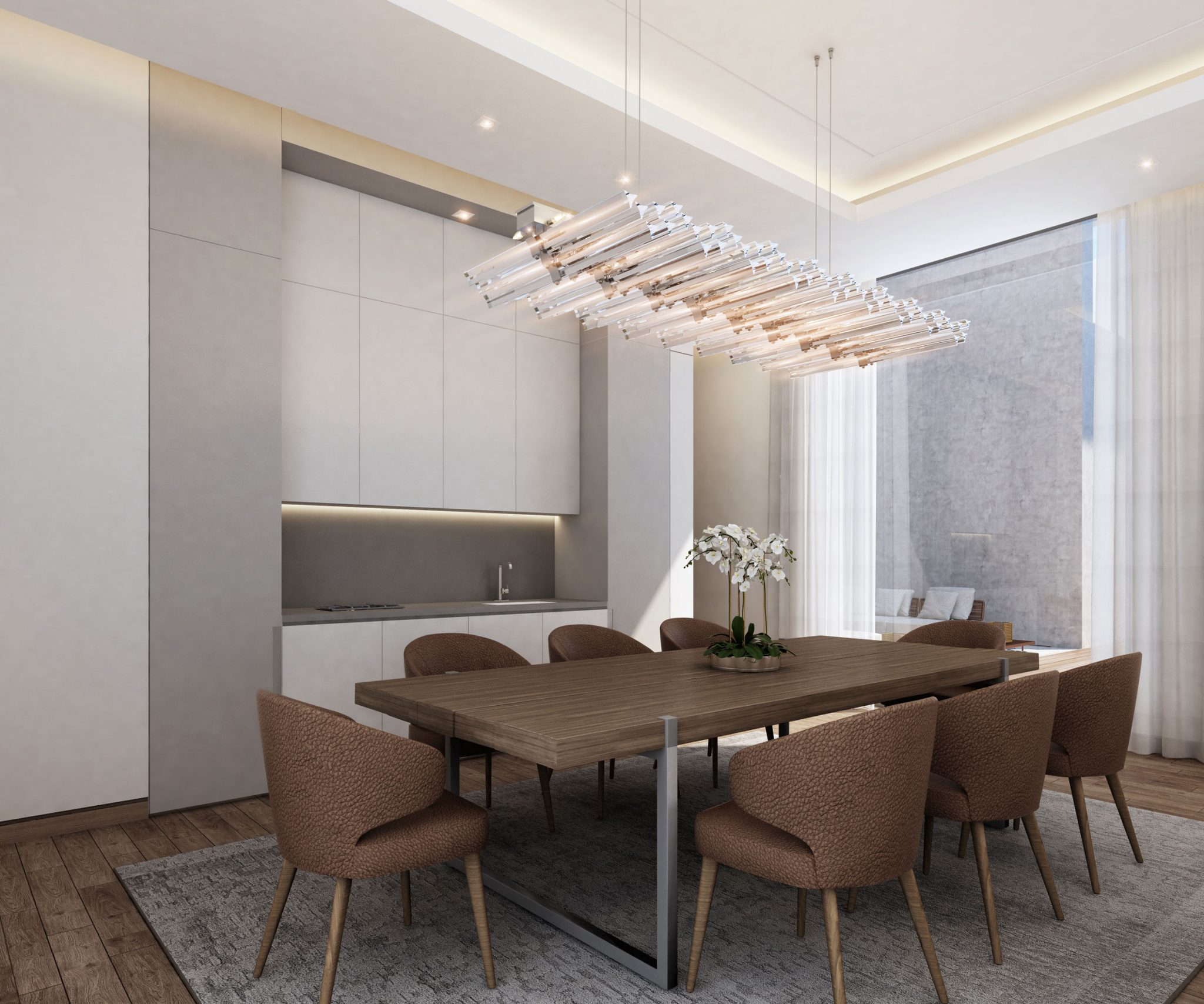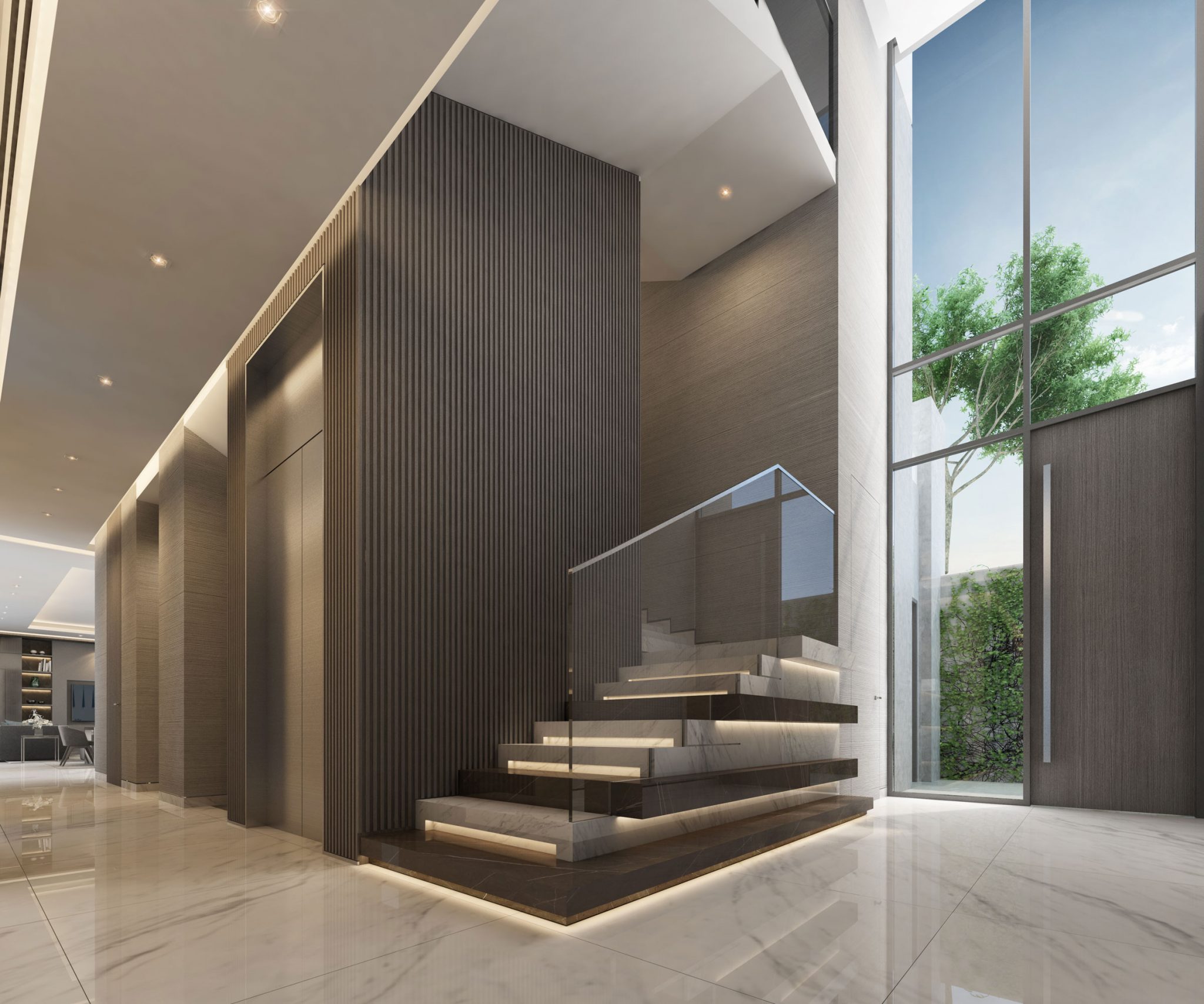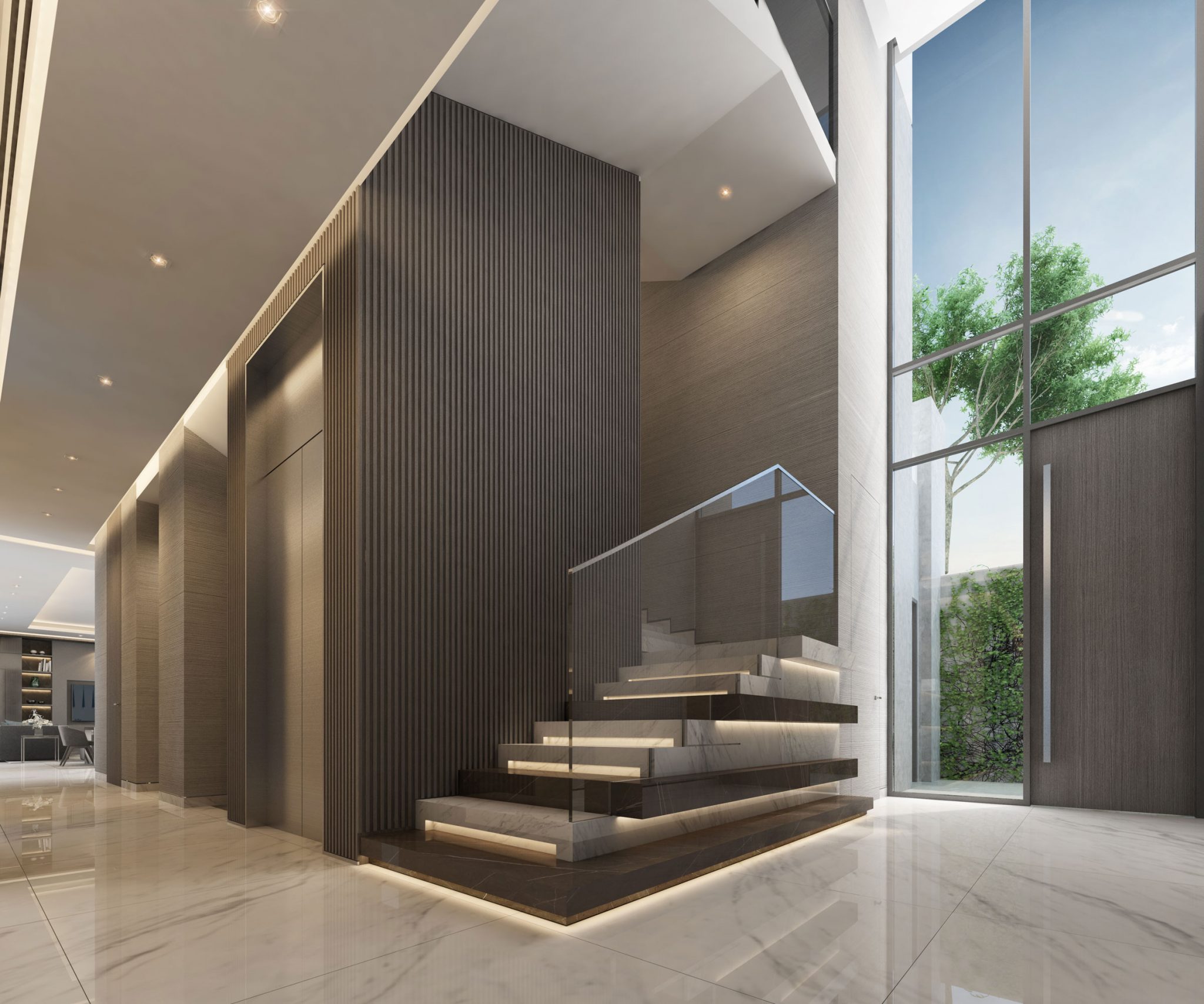 Dar Al Hogail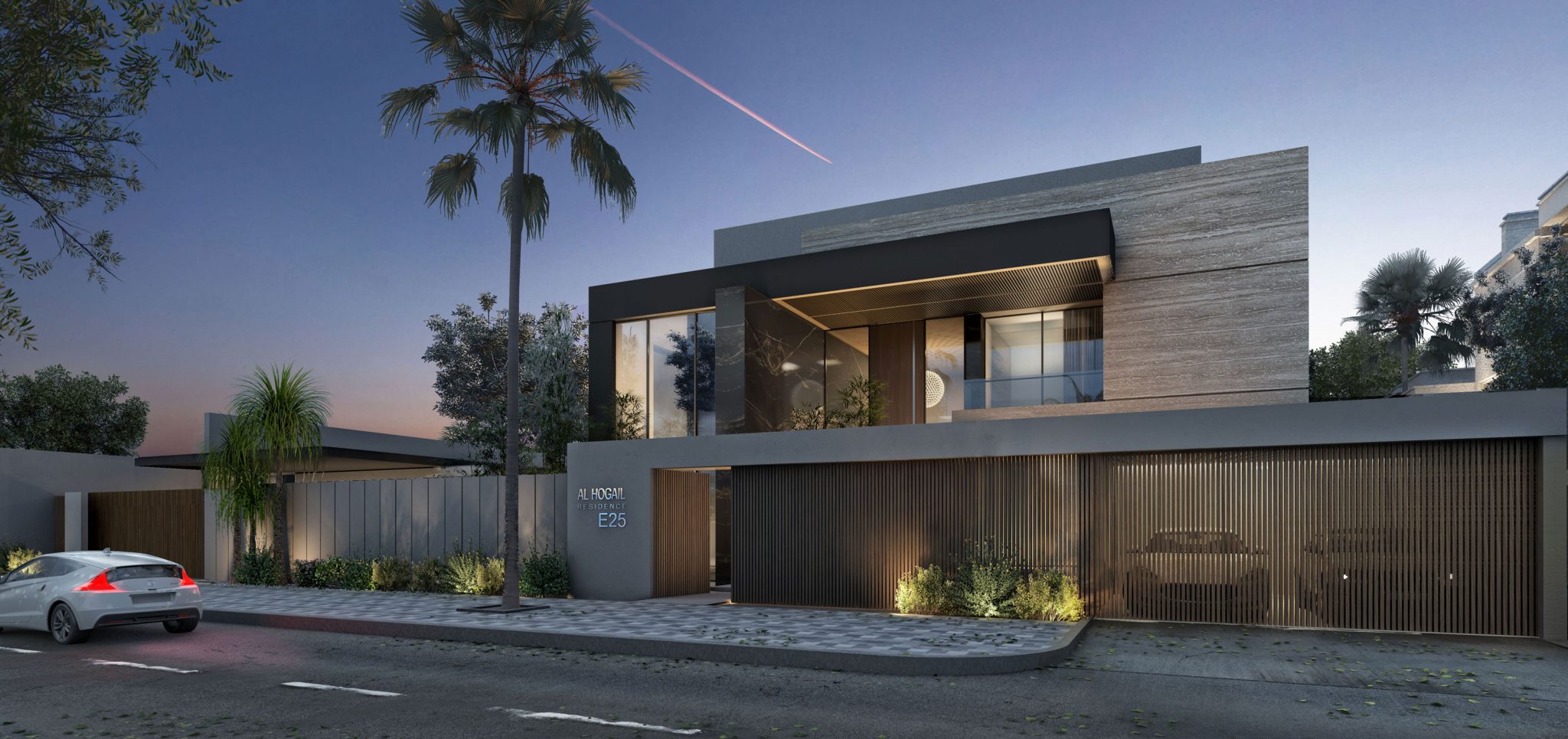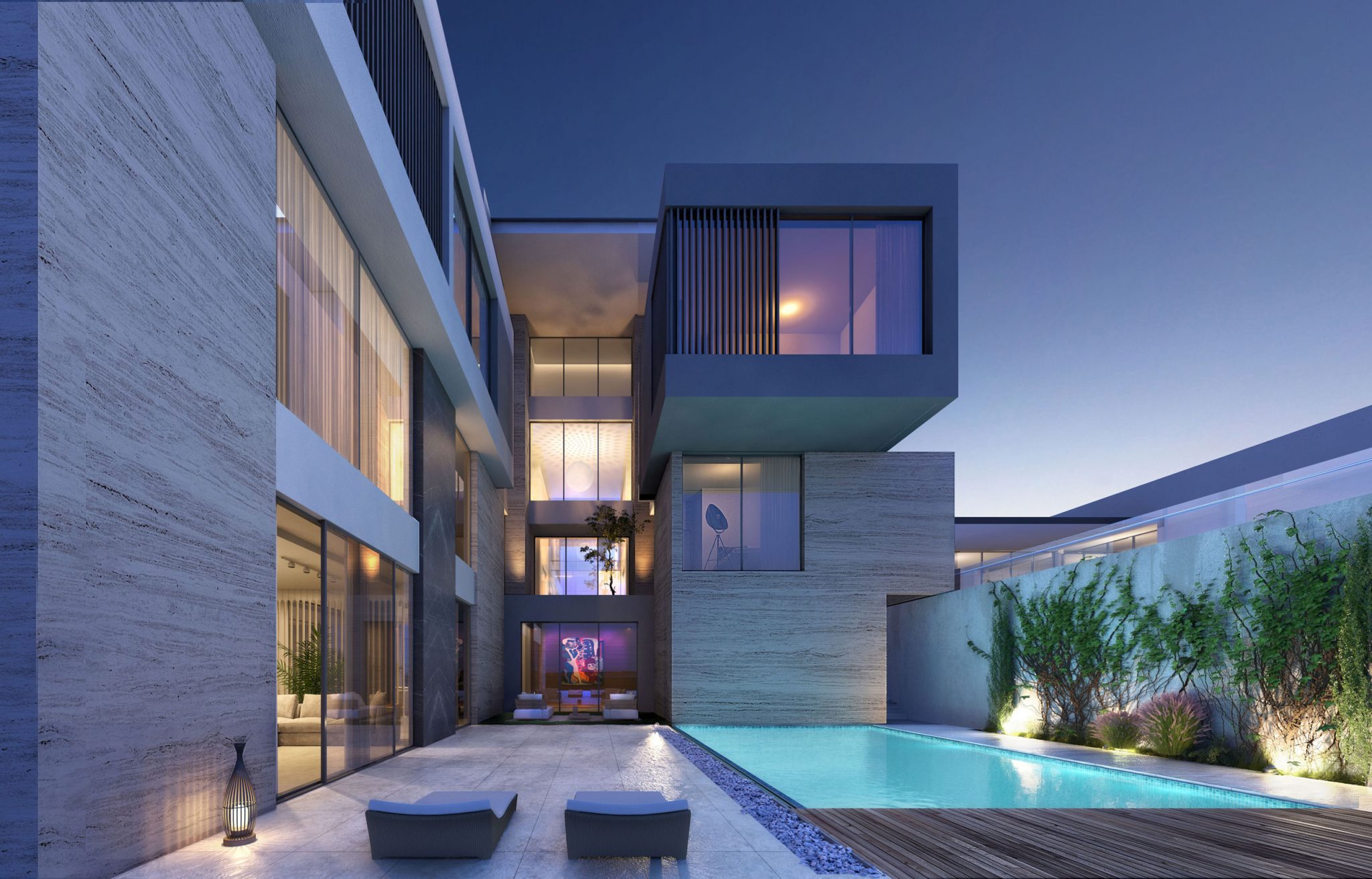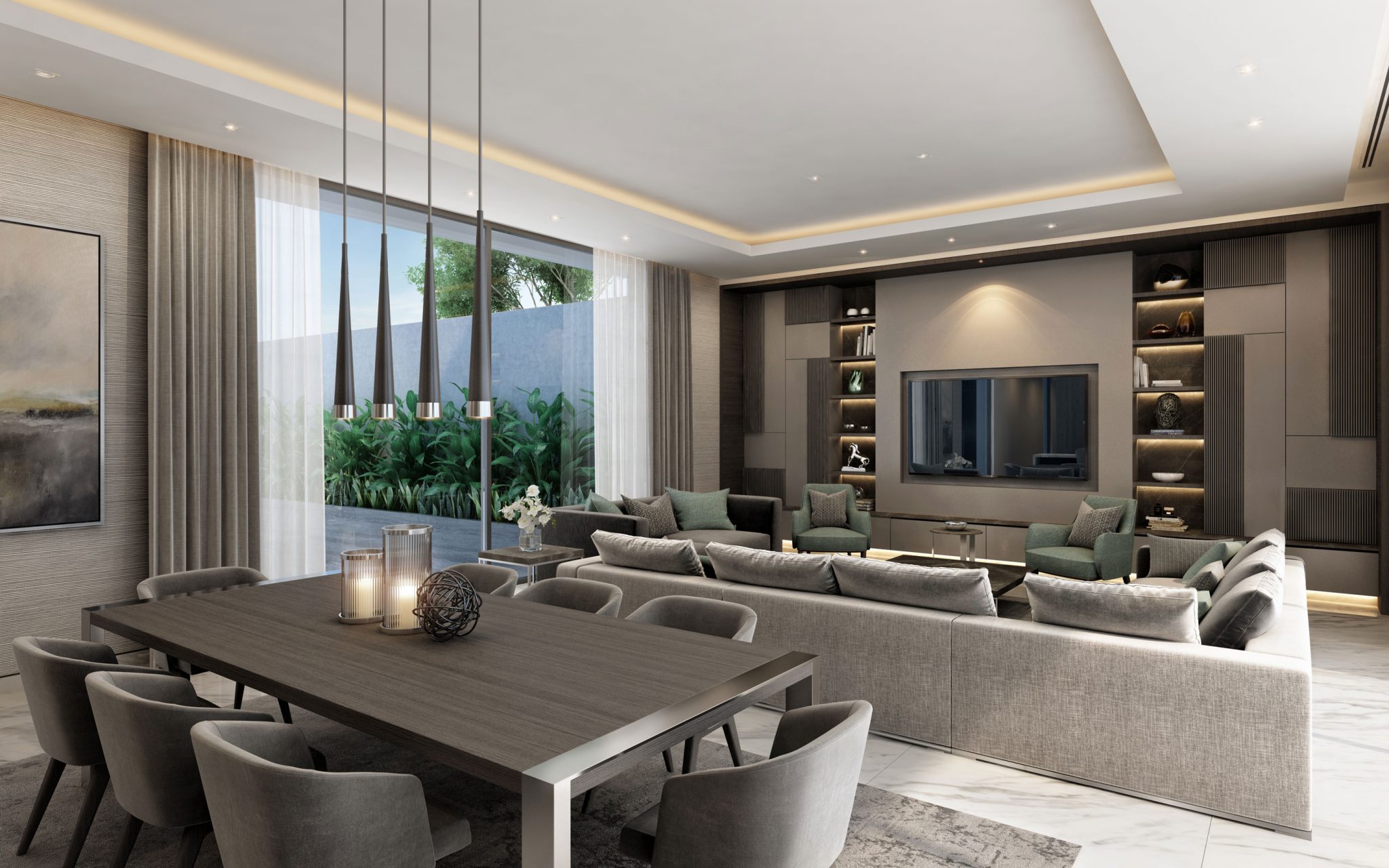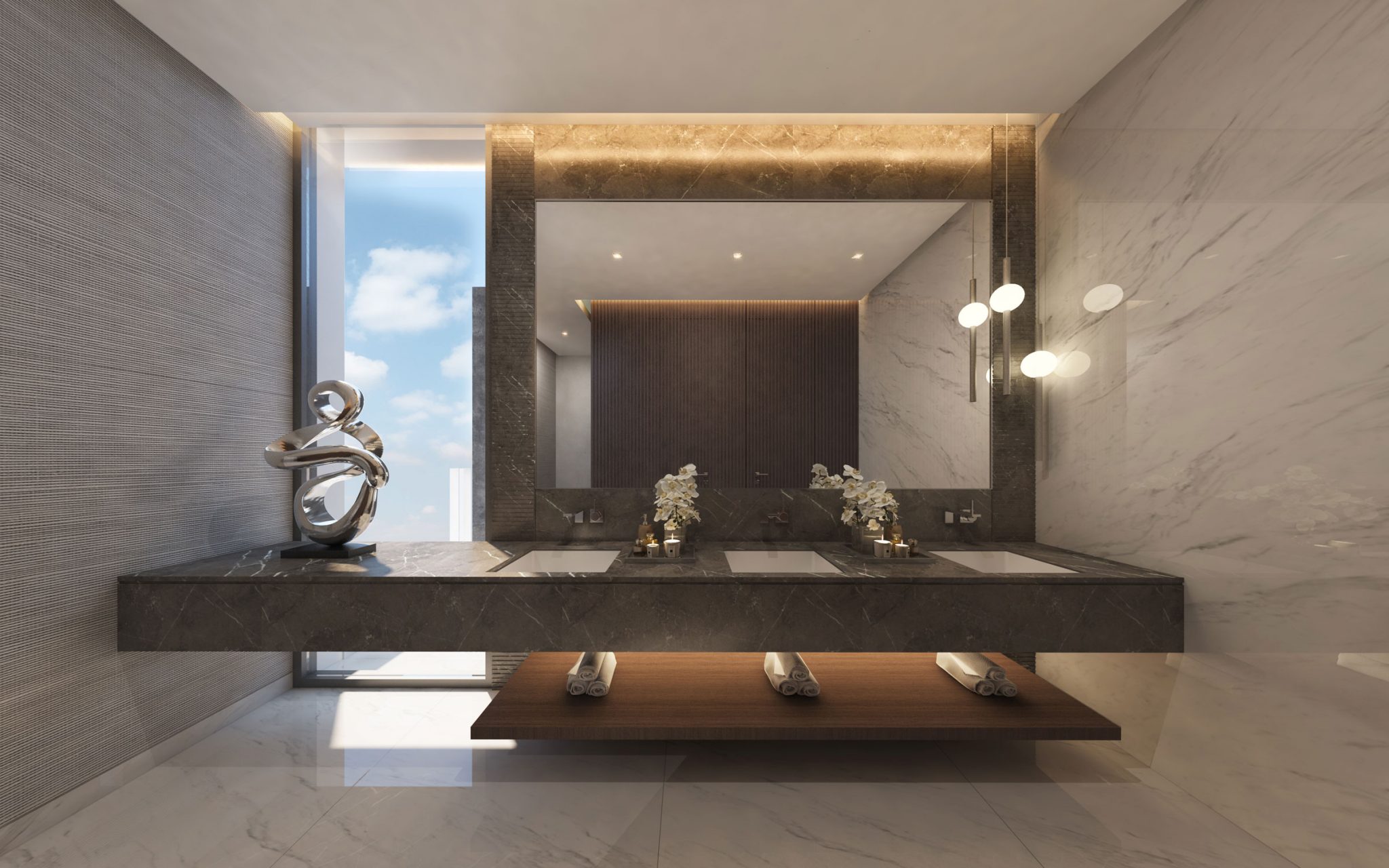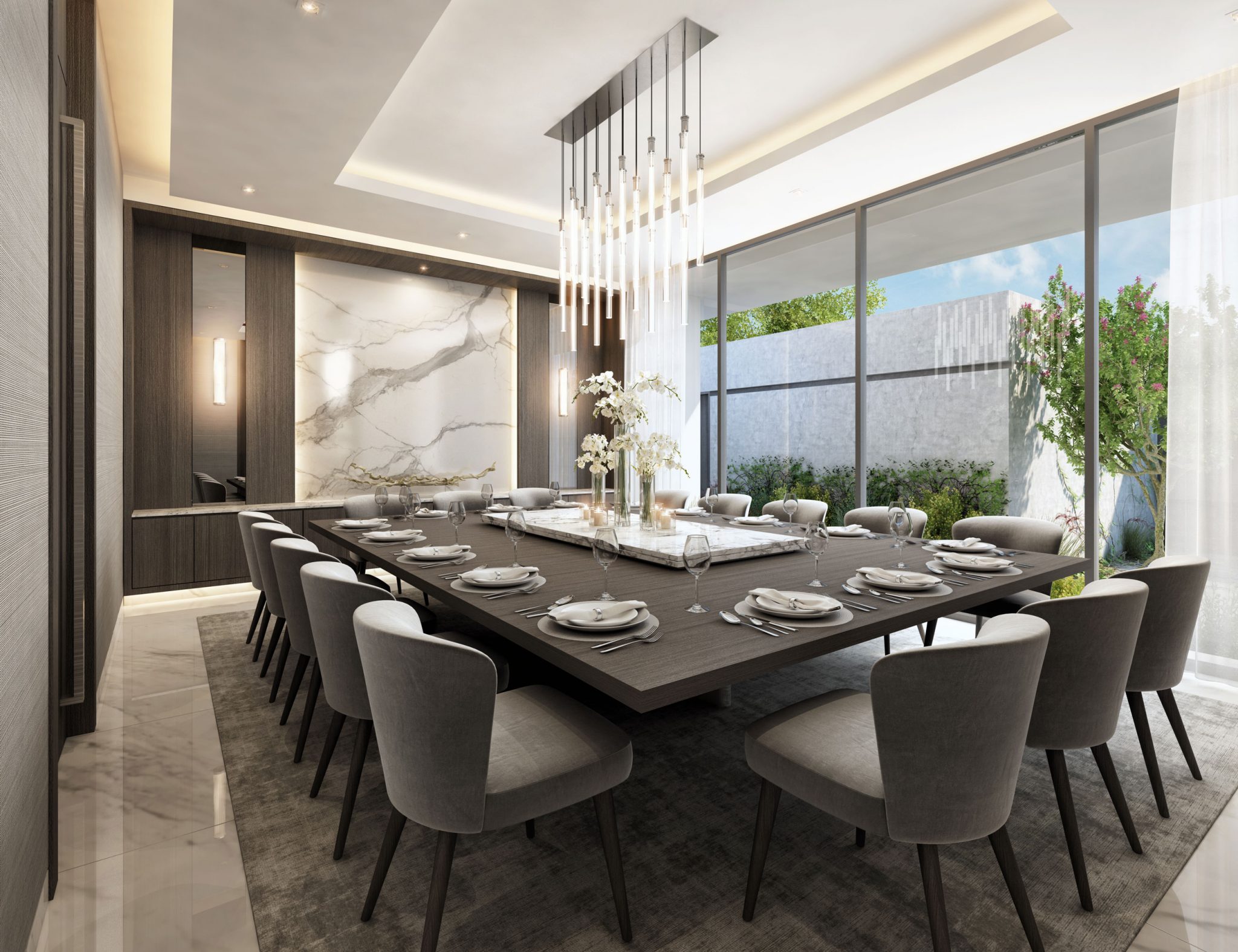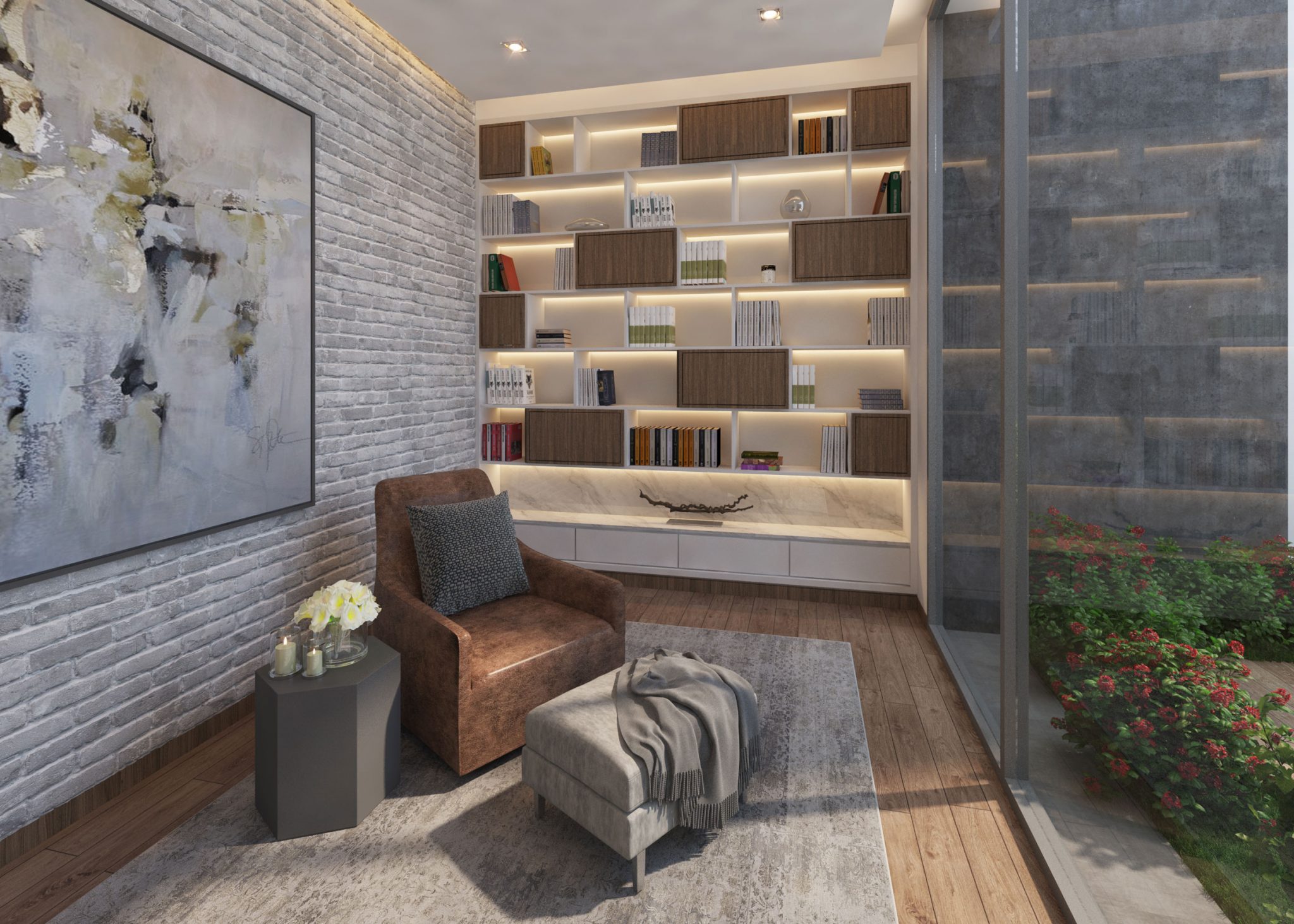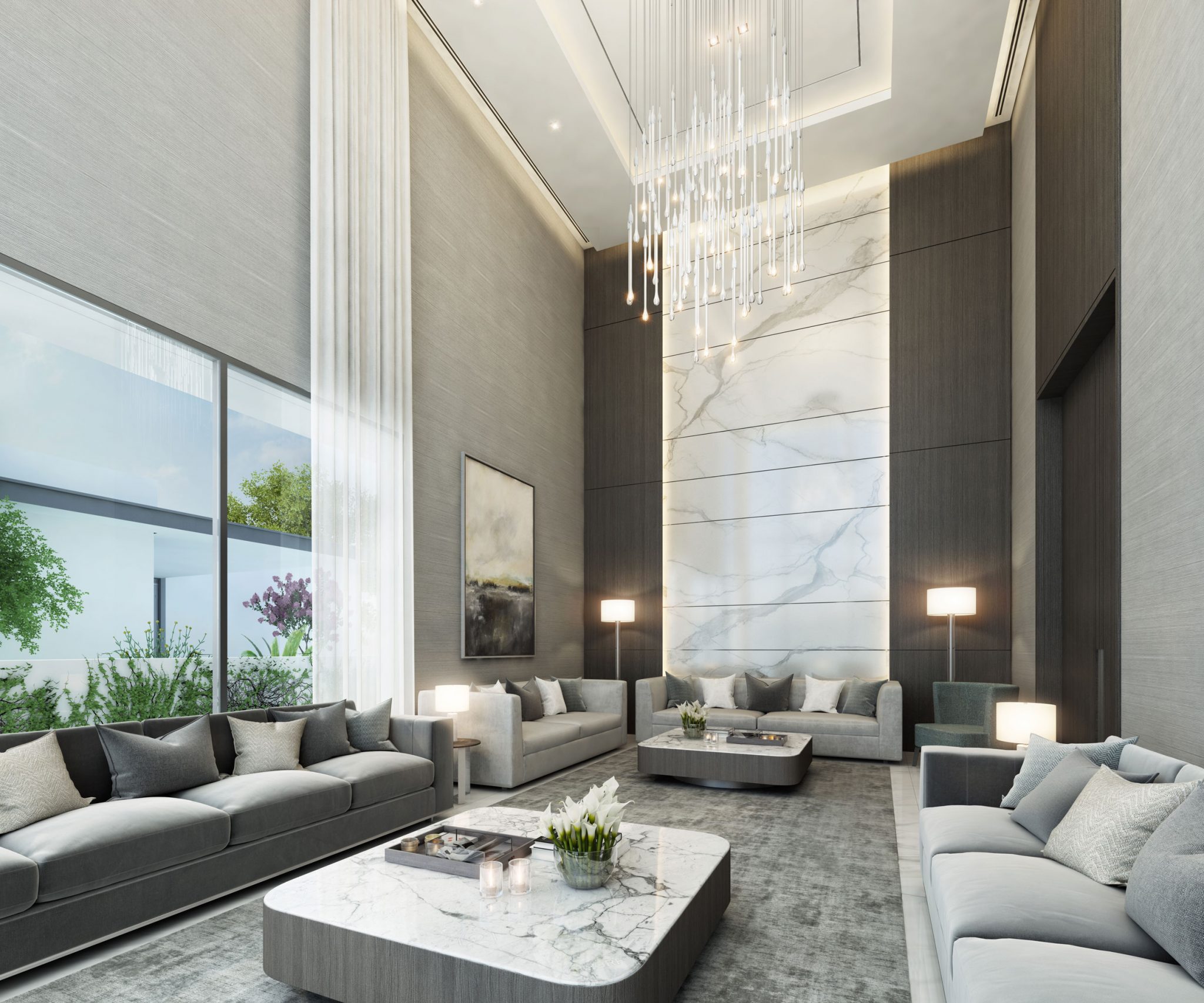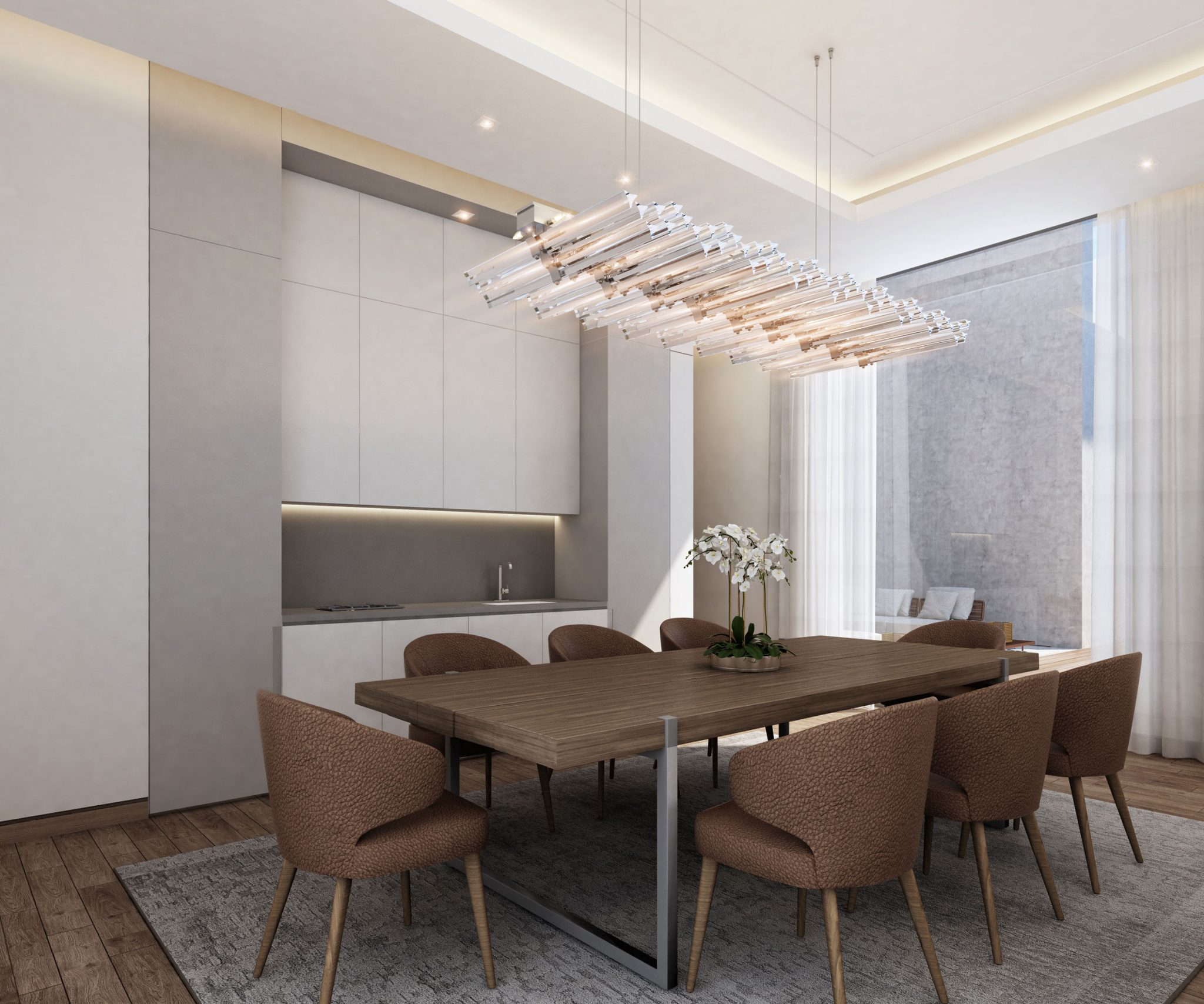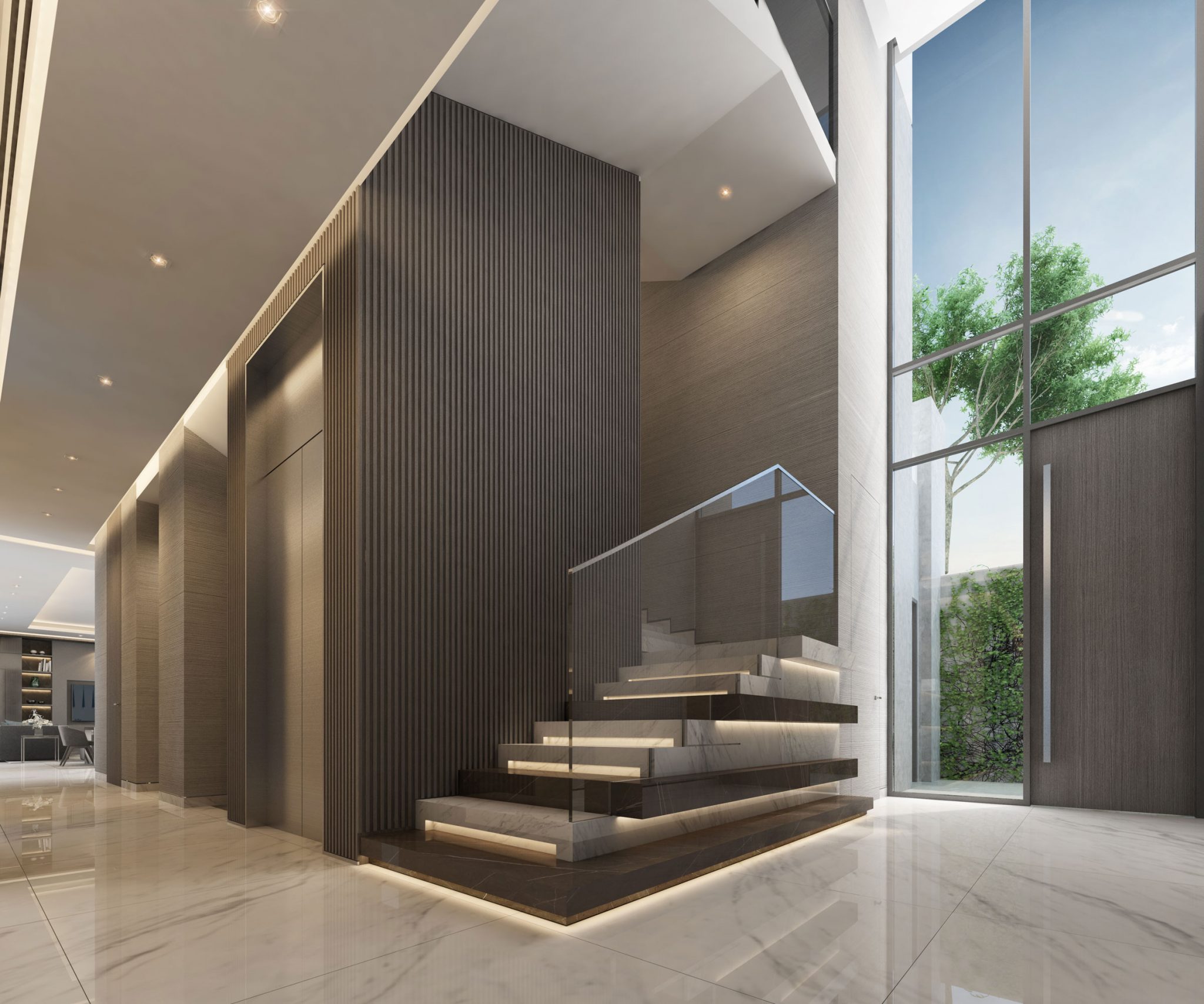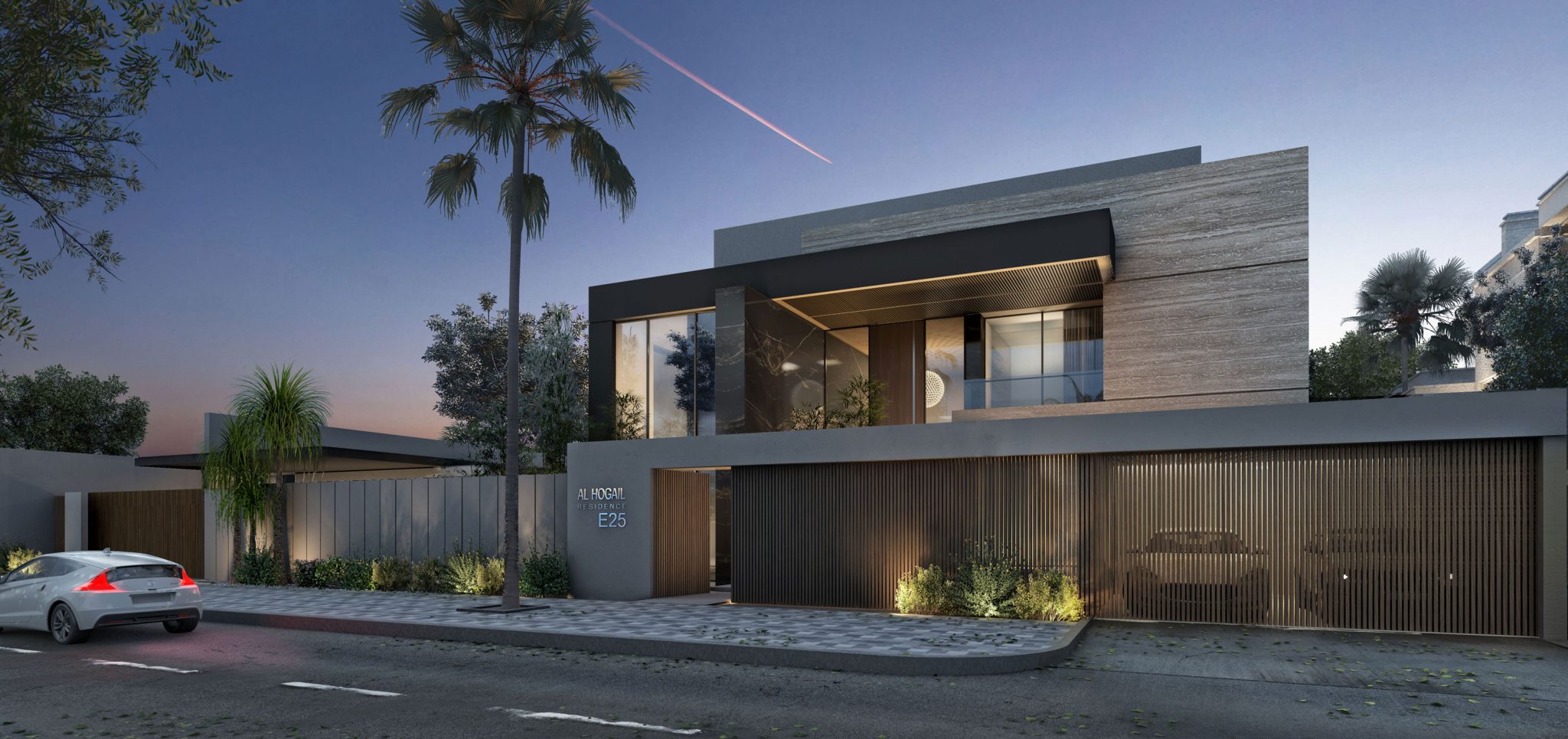 This contemporary home comprises of a main house and a detached auxiliary building that houses a Men's Majlis. The main house occupies half of the site while the Men's Majlis nestles within the open side yard.
The Main House is in an H-shape configuration, comprising of two and a half floors and a basement. The Formal Majlis and Dining occupy the front of the house and they flank the double height Formal Entry in the middle connector while the Family Living abuts to the rear neighbor, overlooking a sunken courtyard.
The detached Mens' Majlis has a U-shaped layout with one wing containing the Men's Majlis while the other wing is occupied by the Boys' Majlis. The office sits in the middle, separating the two wings. The Detached Majlis has direct access from the Main House through a side entry.
The Basement contains Family amenities and services and an additional Family Living Room that overlooks the sunken courtyard with a full size swimming pool. The First Floor is occupied by Typical Bedrooms while the grand Master Bedroom with a large terrace is designated to the Roof.
Although contemporary in architecture, the selection of dark travertine with even darker accents will allow this home to co-mingle with the surrounding traditional Saudi houses.
Project Type:
Location:
Year: