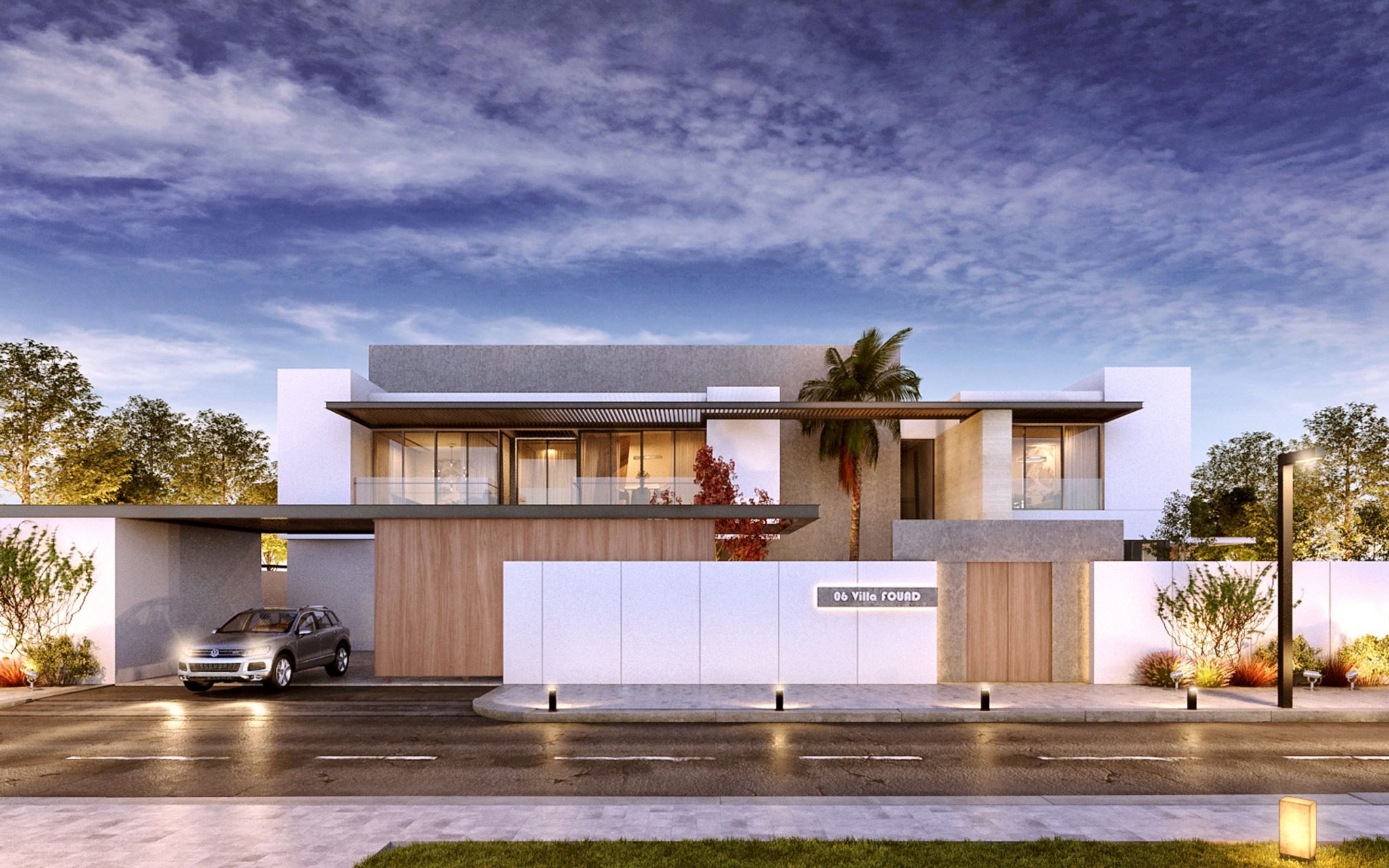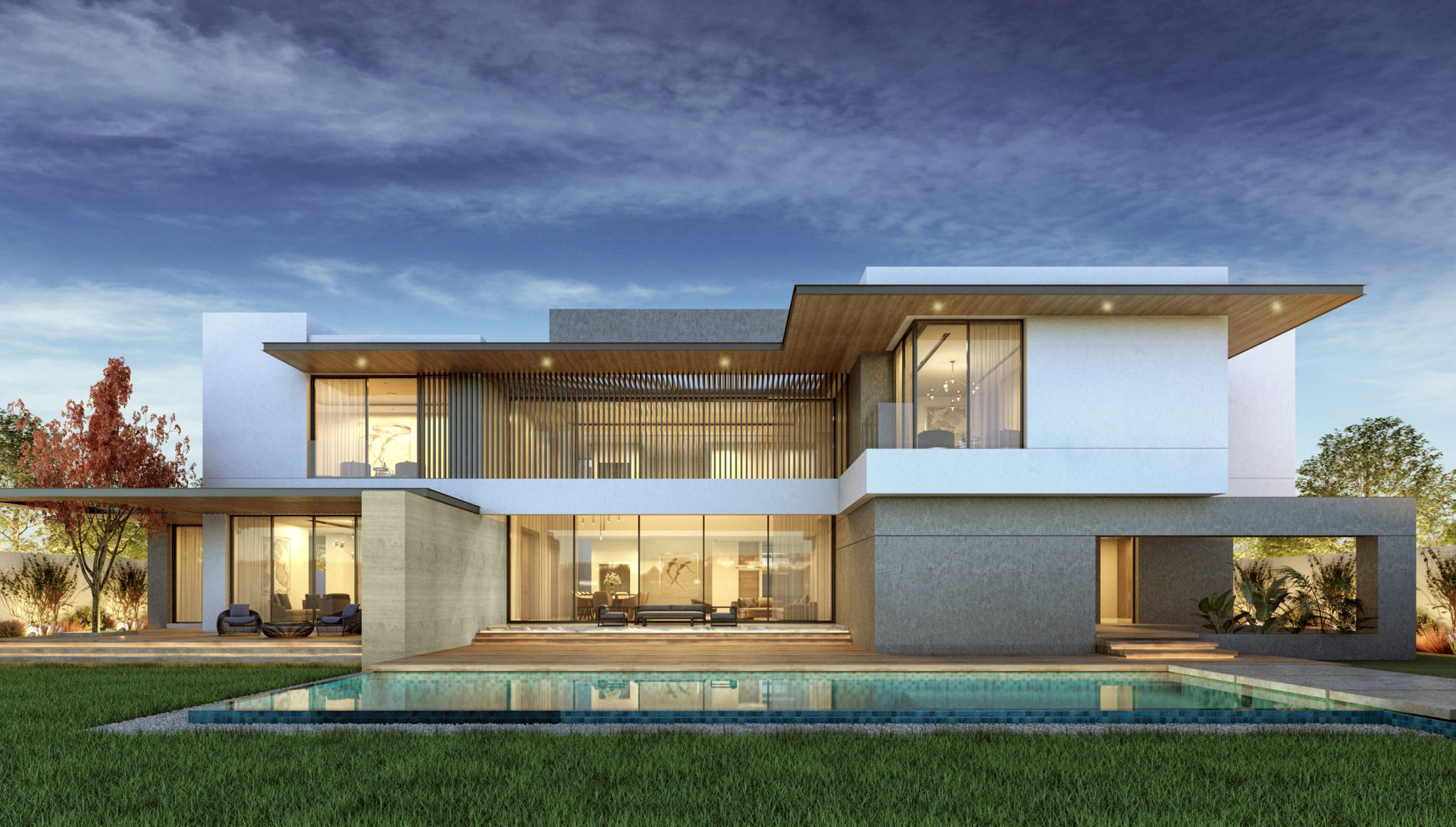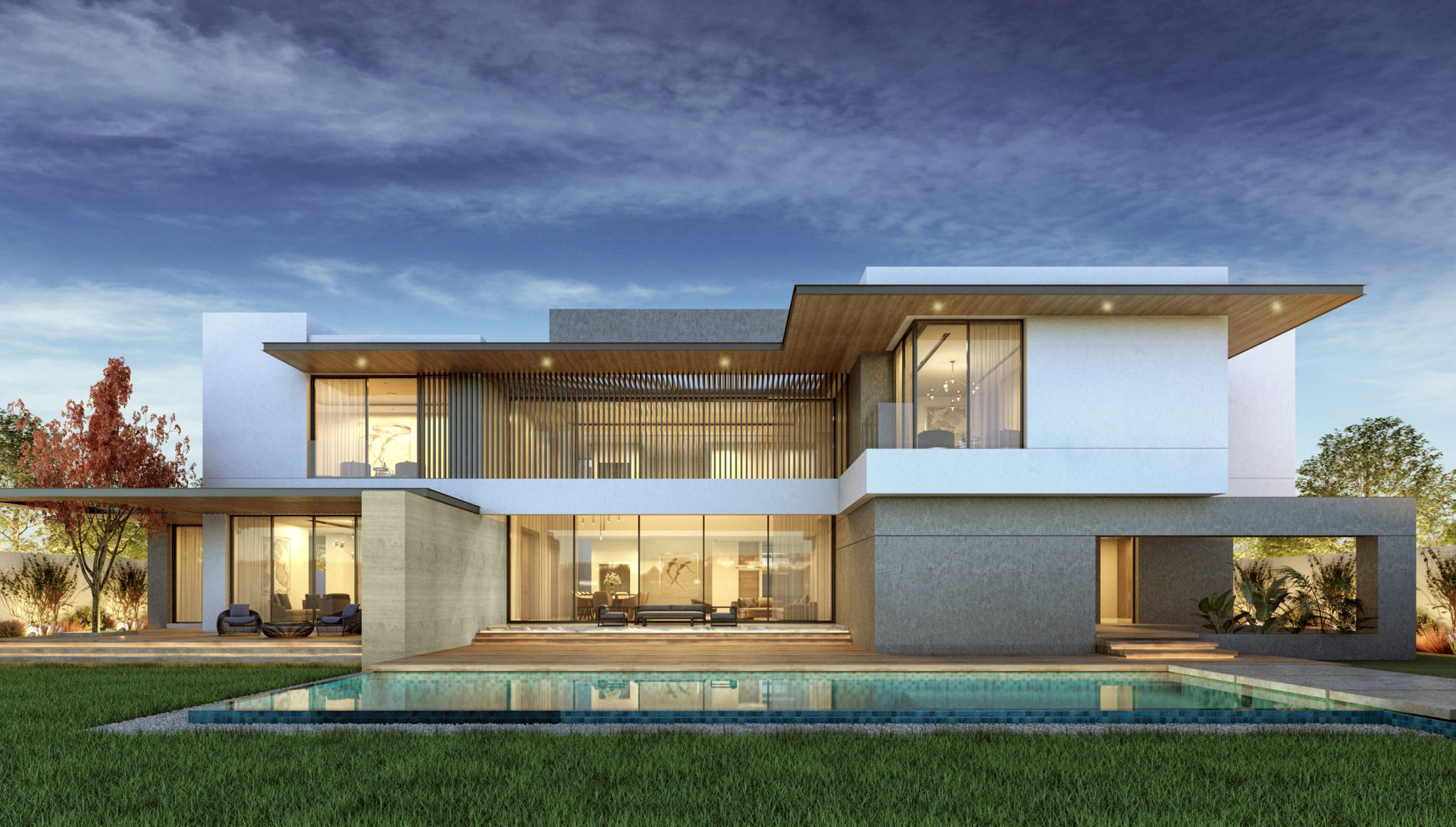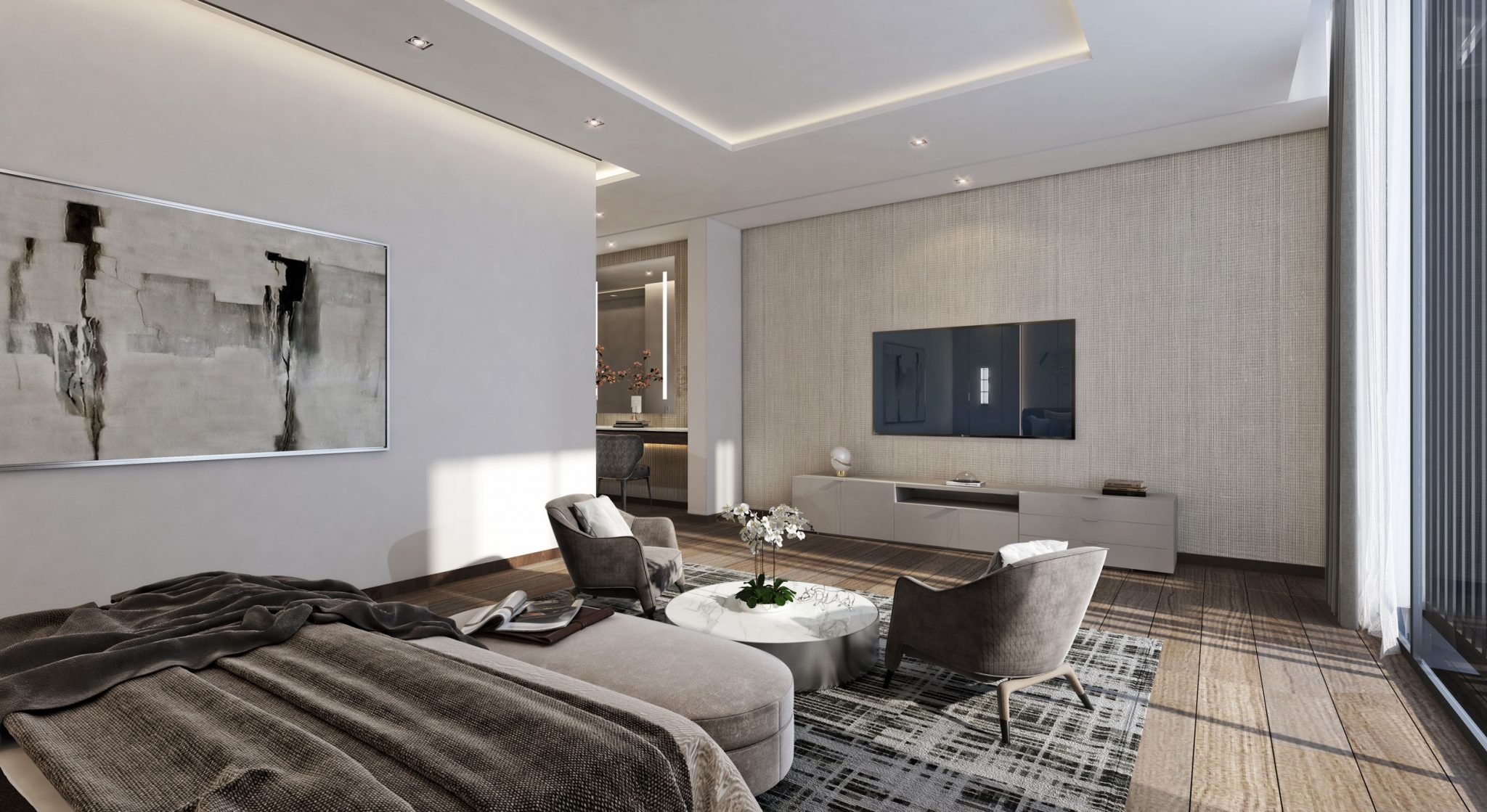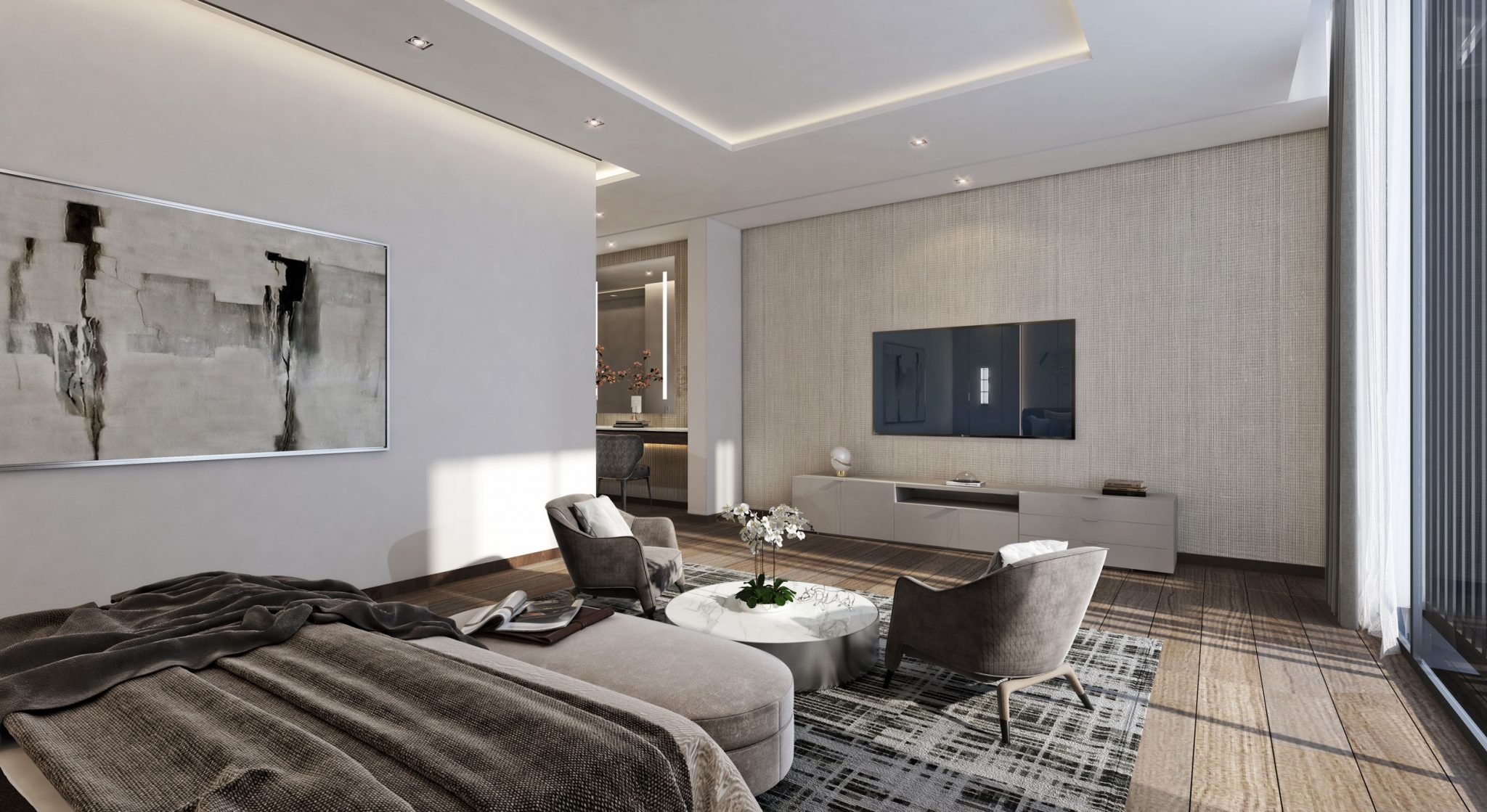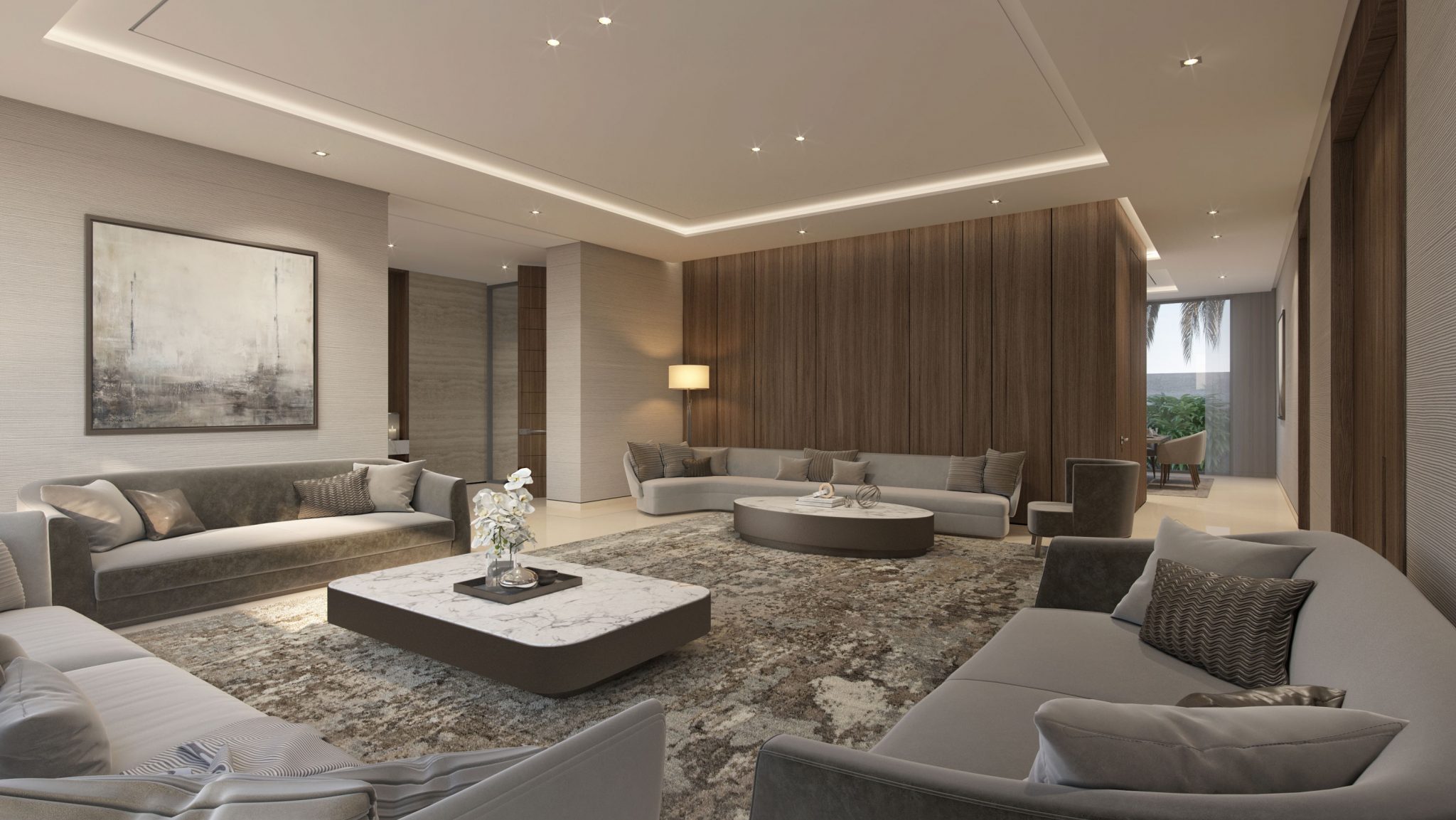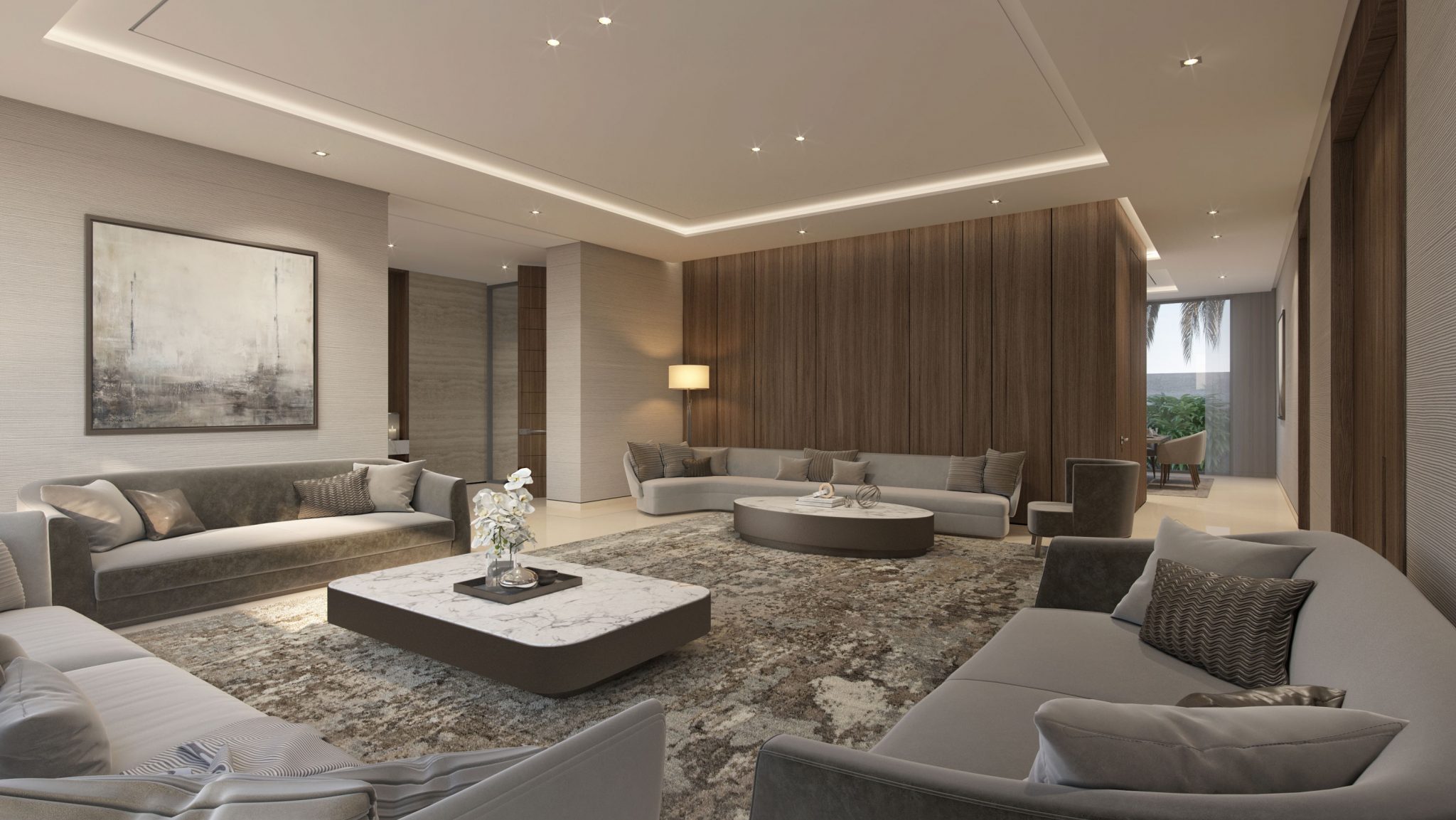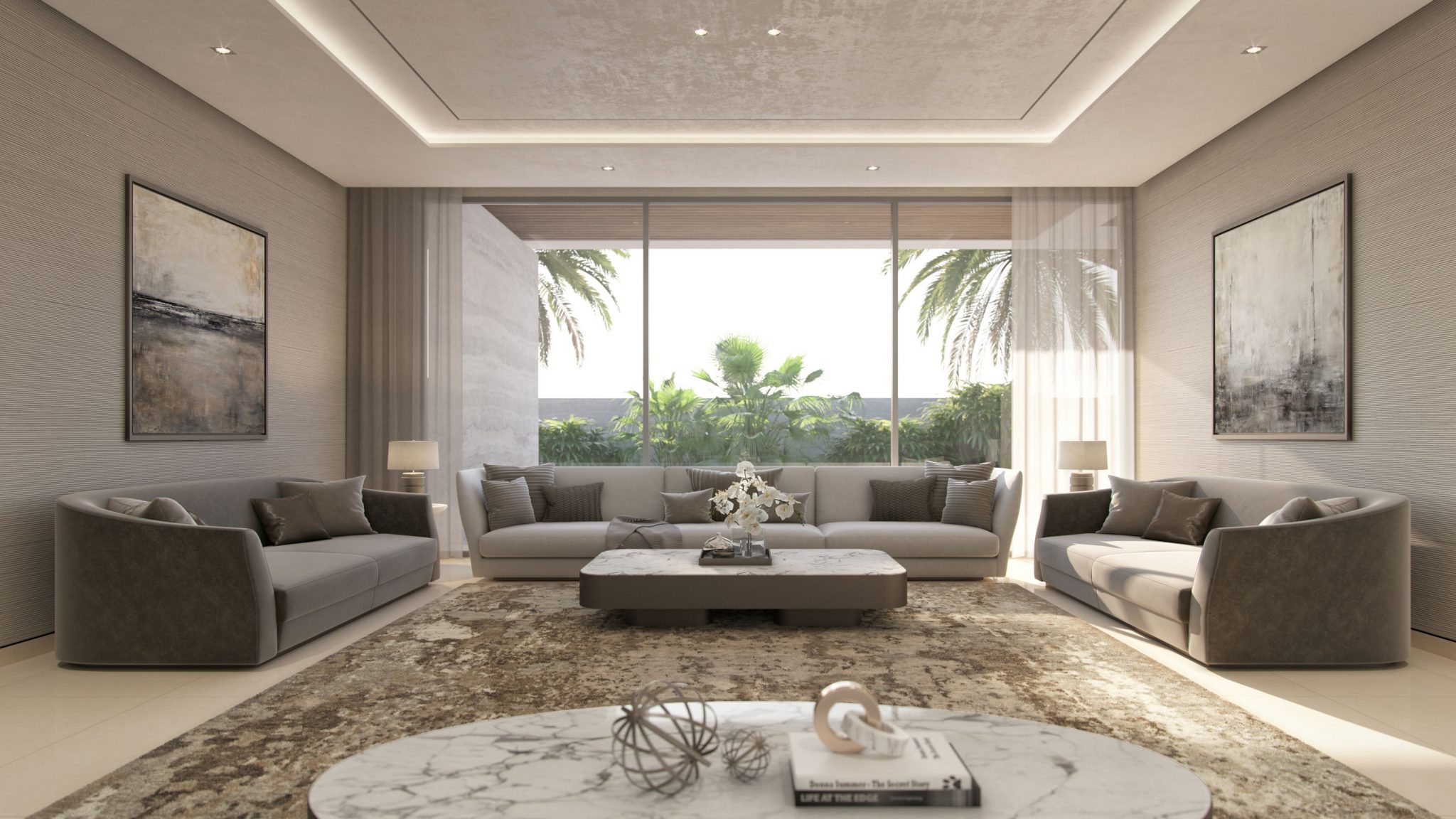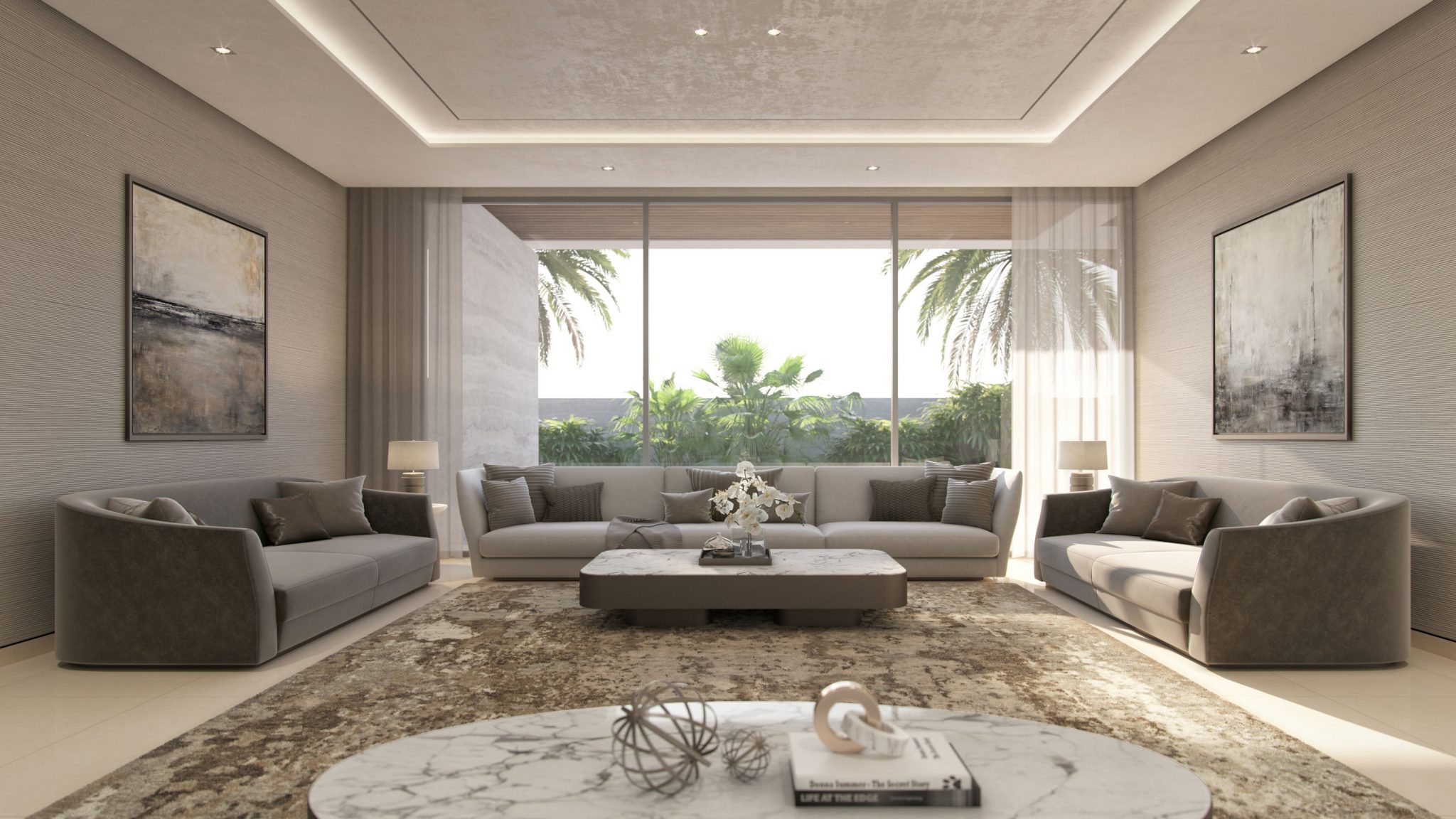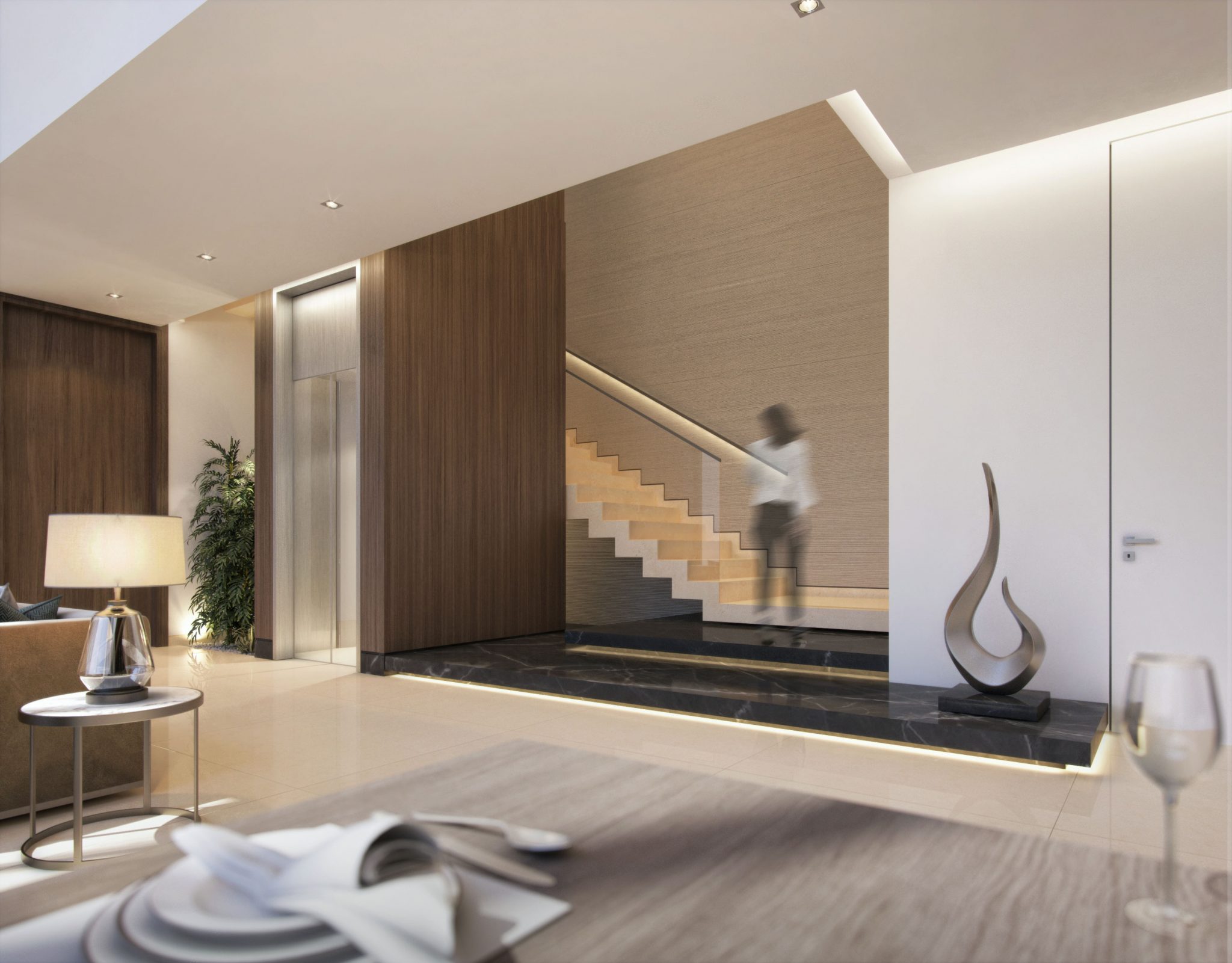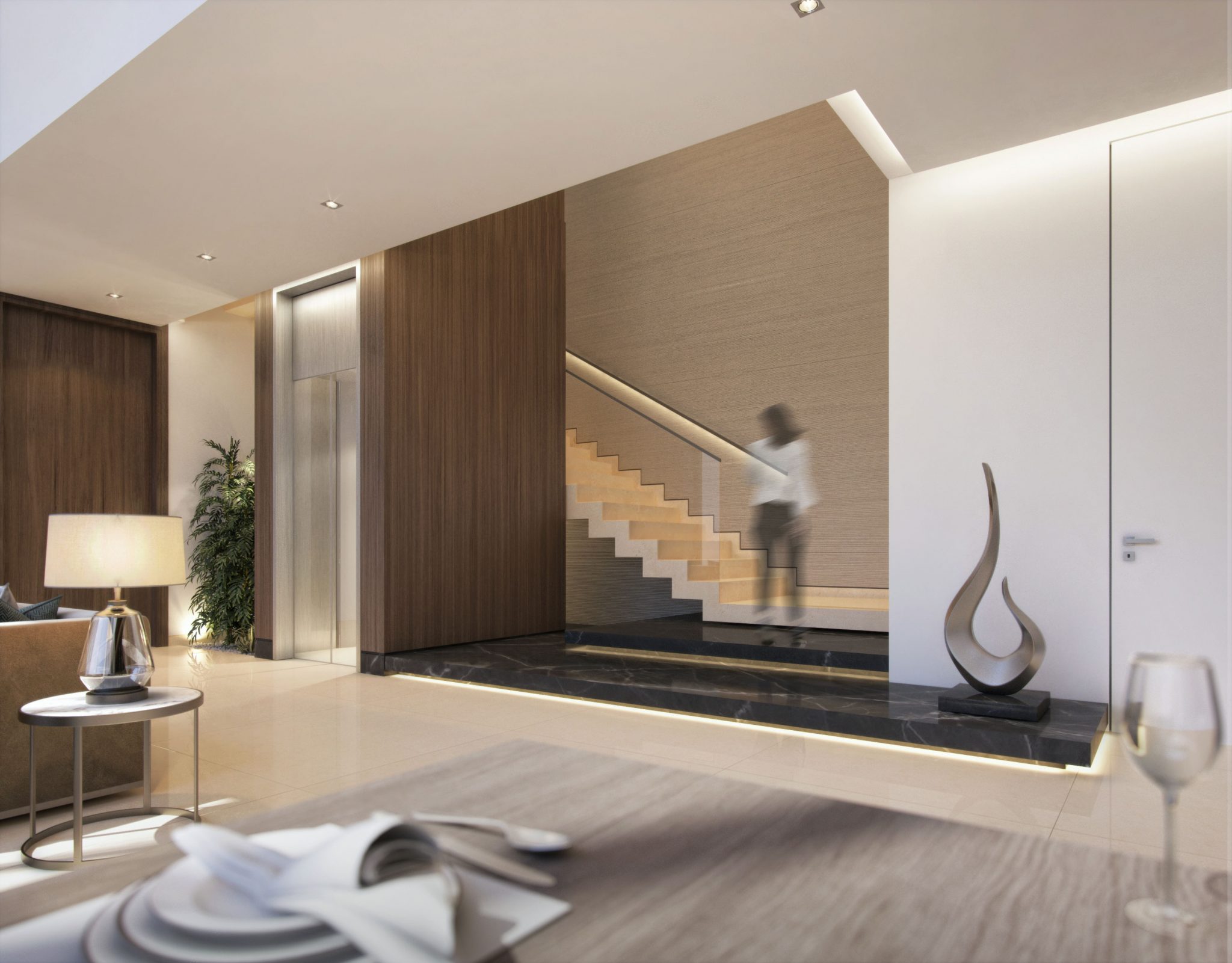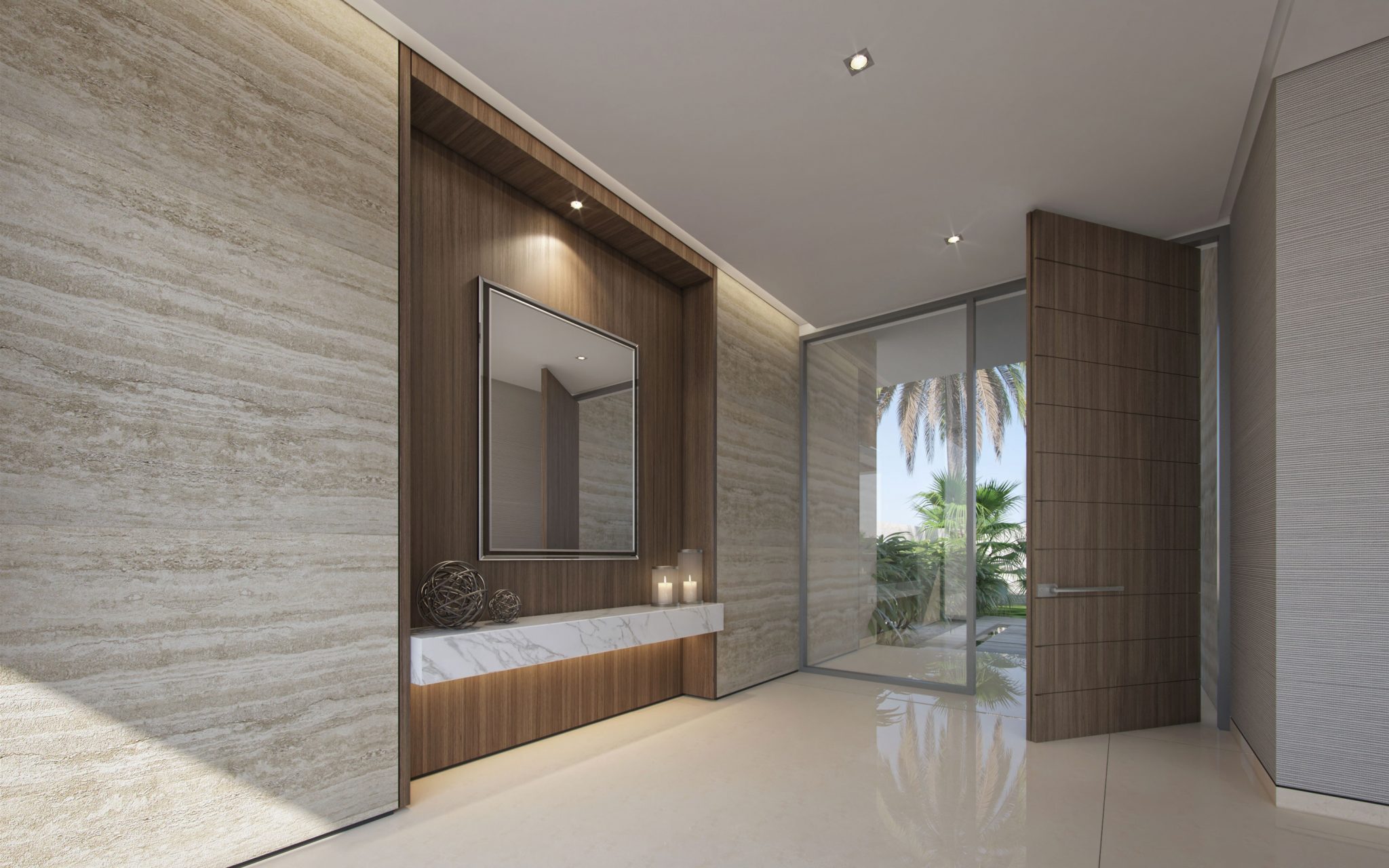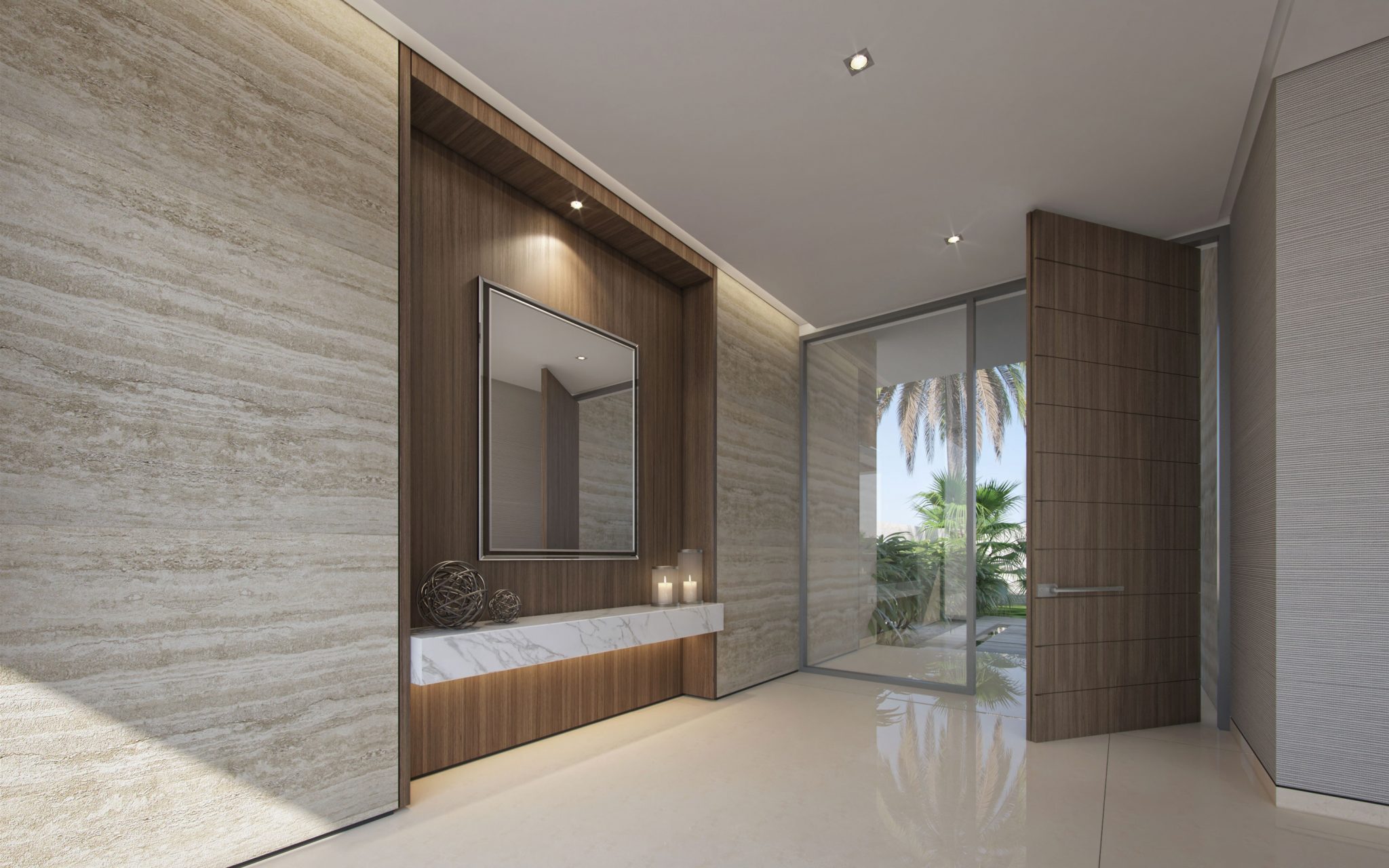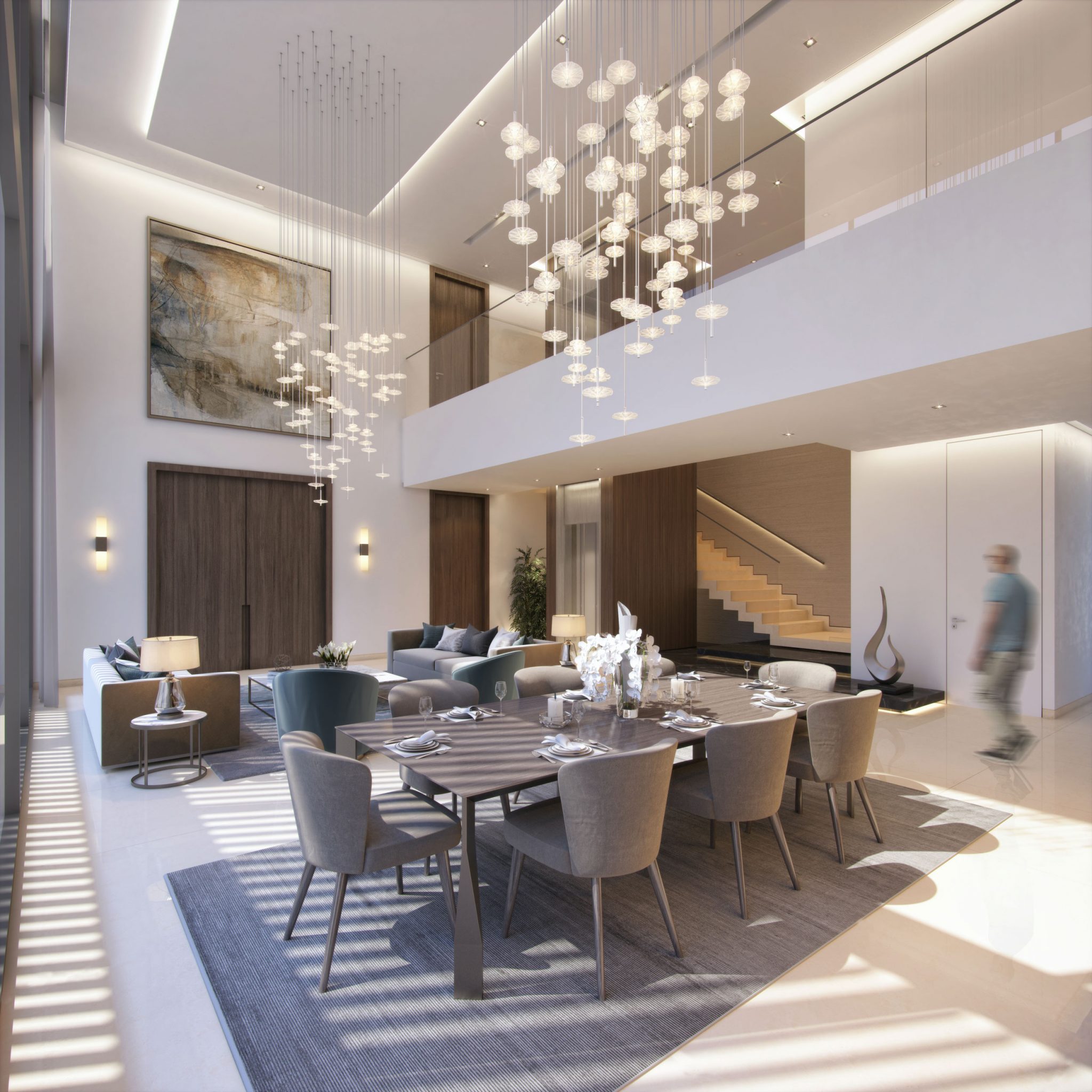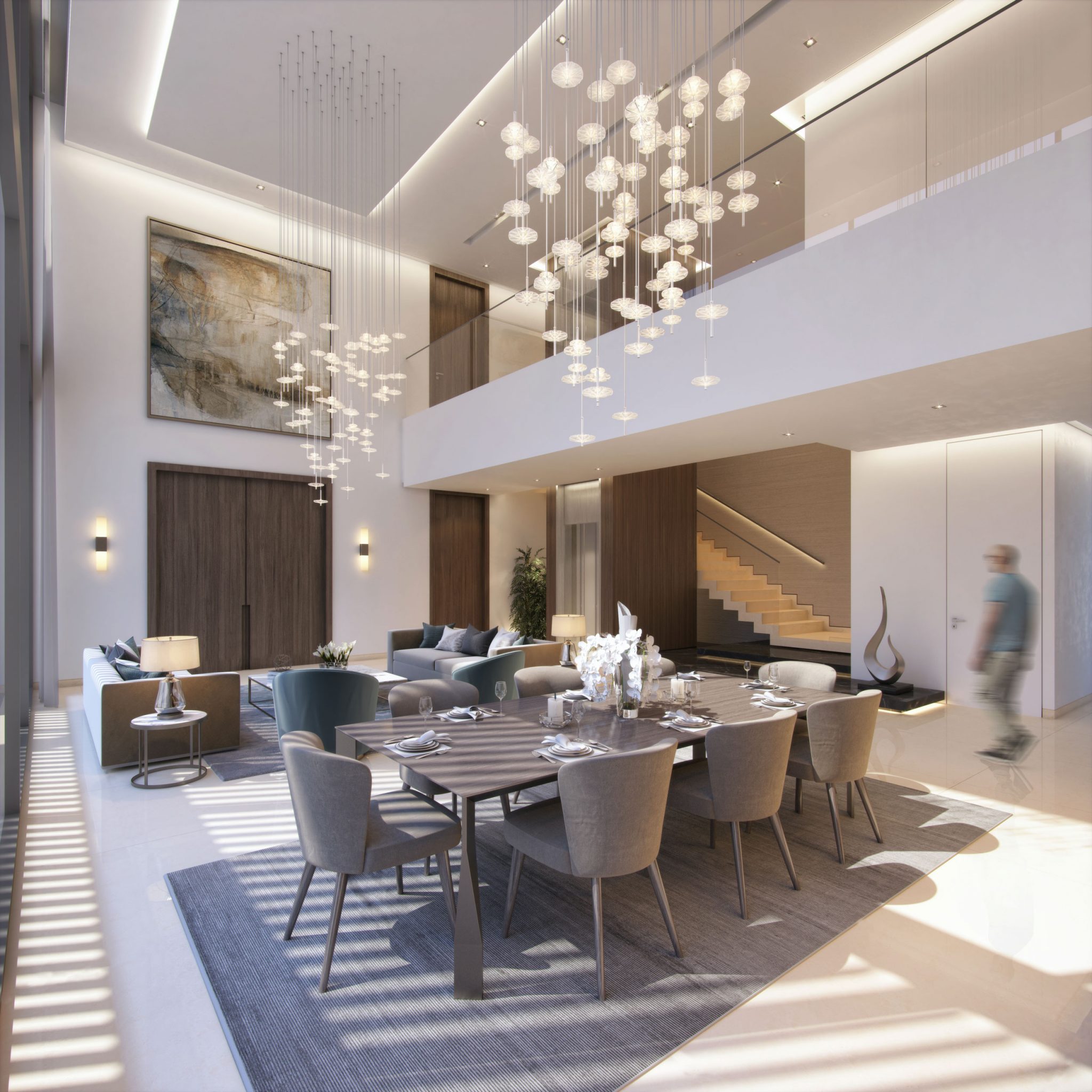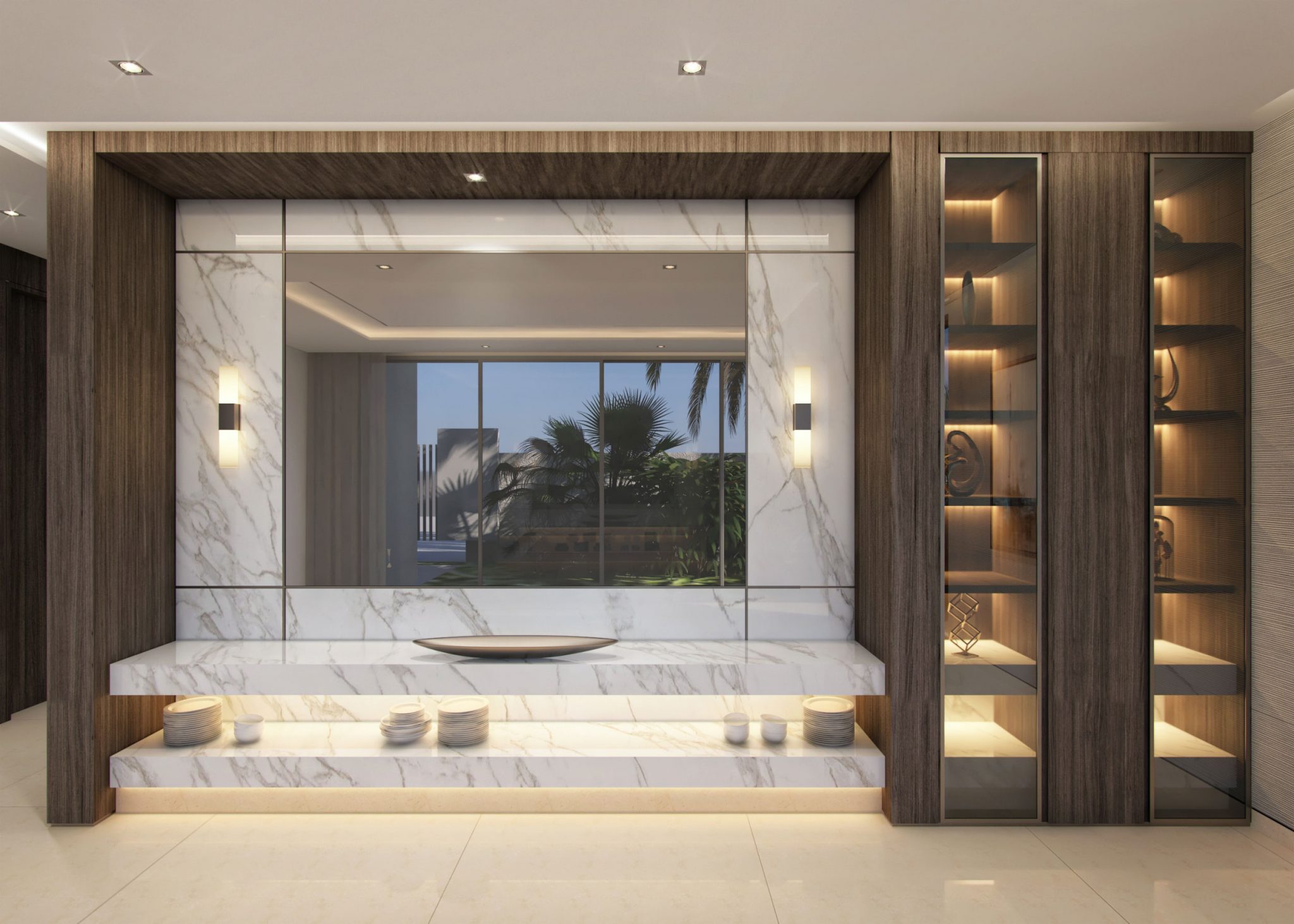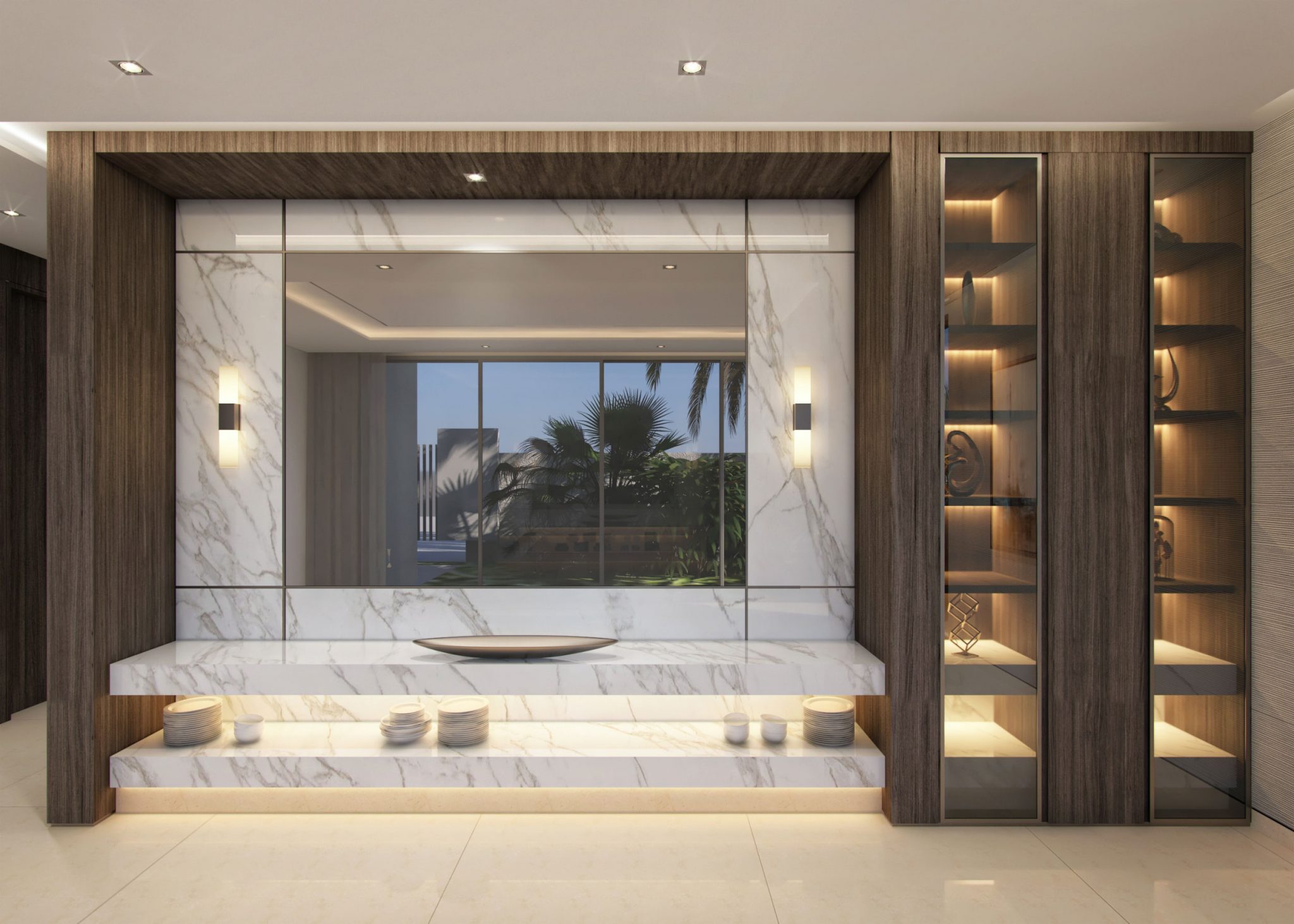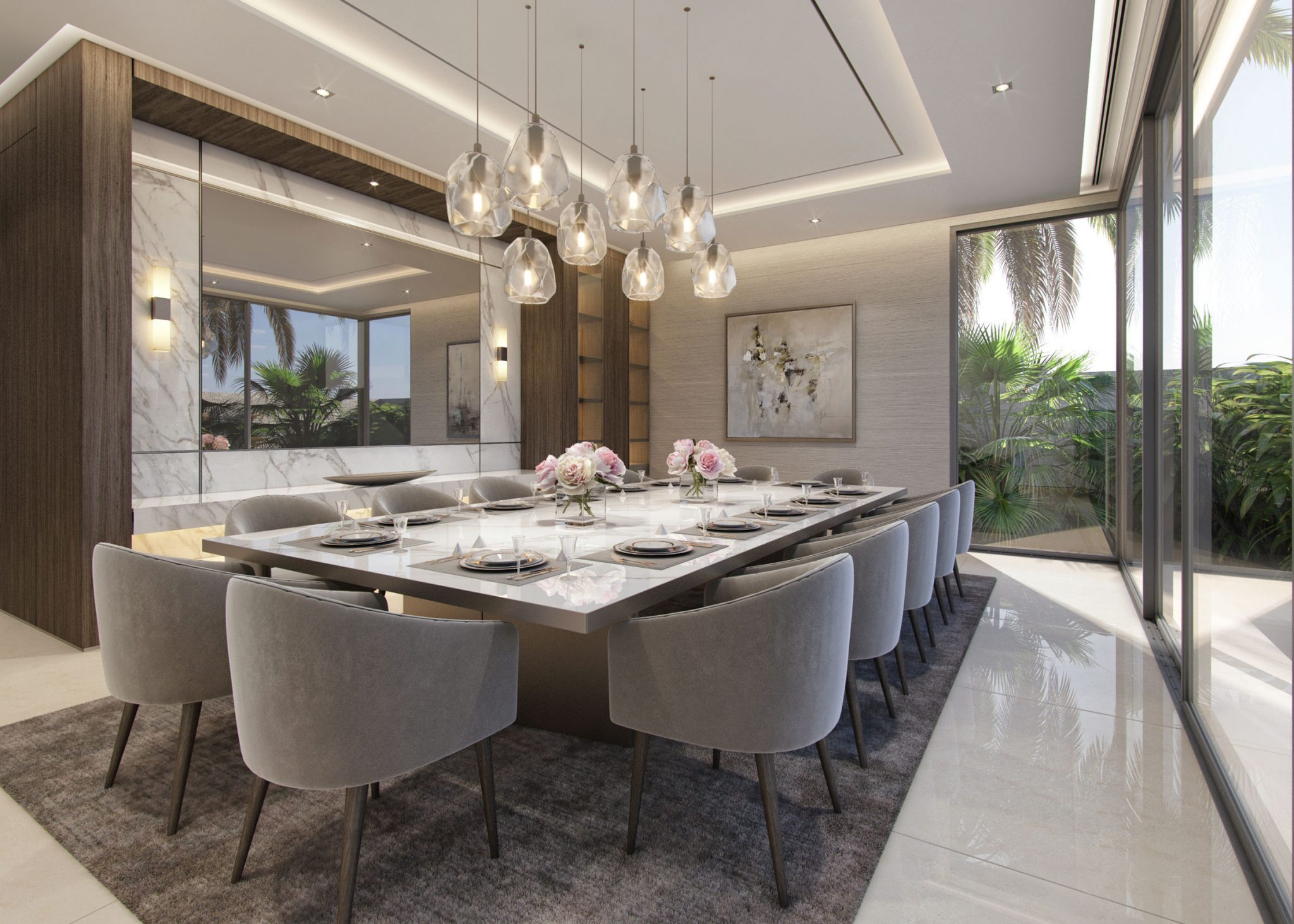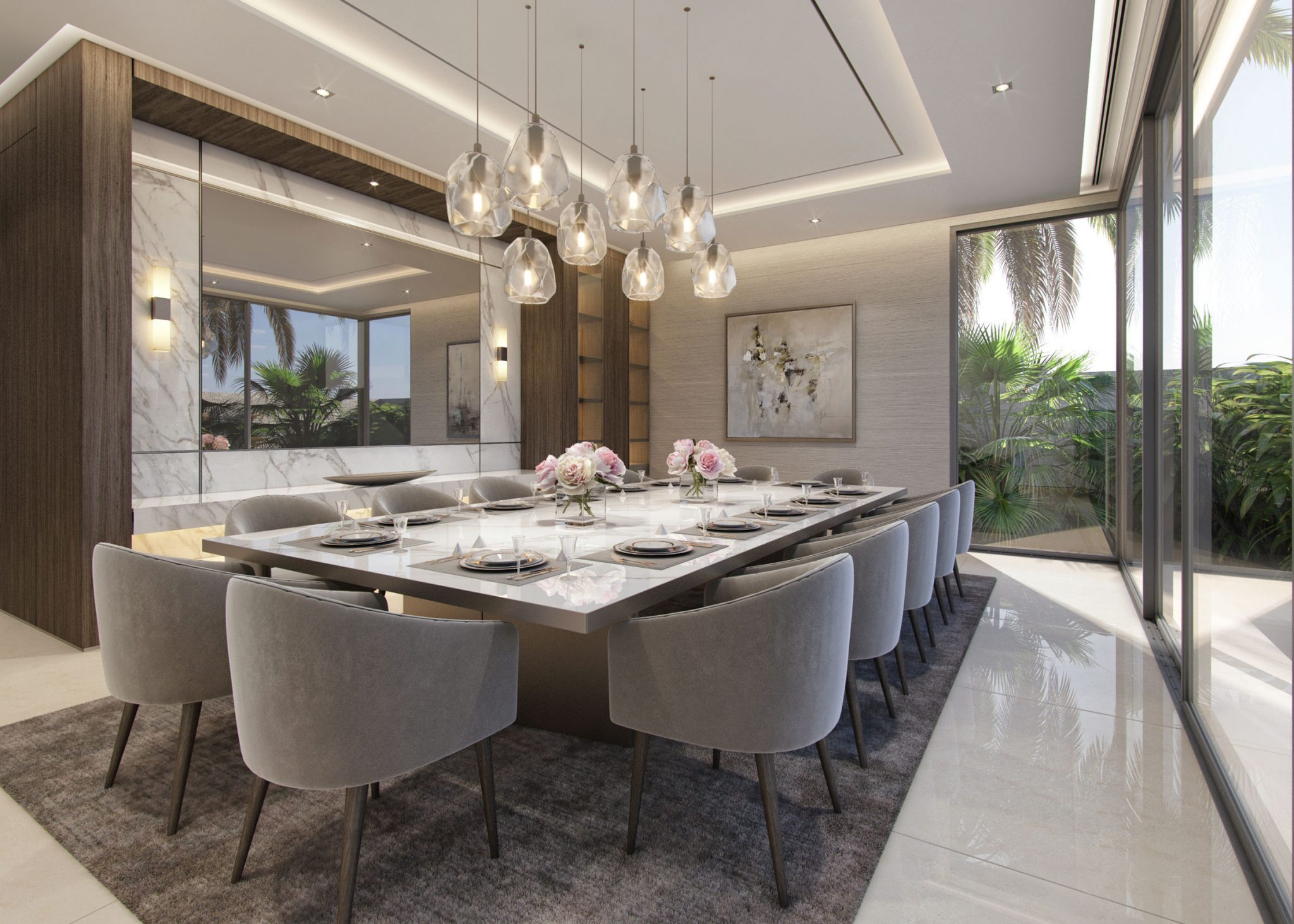 Dar Al Fuad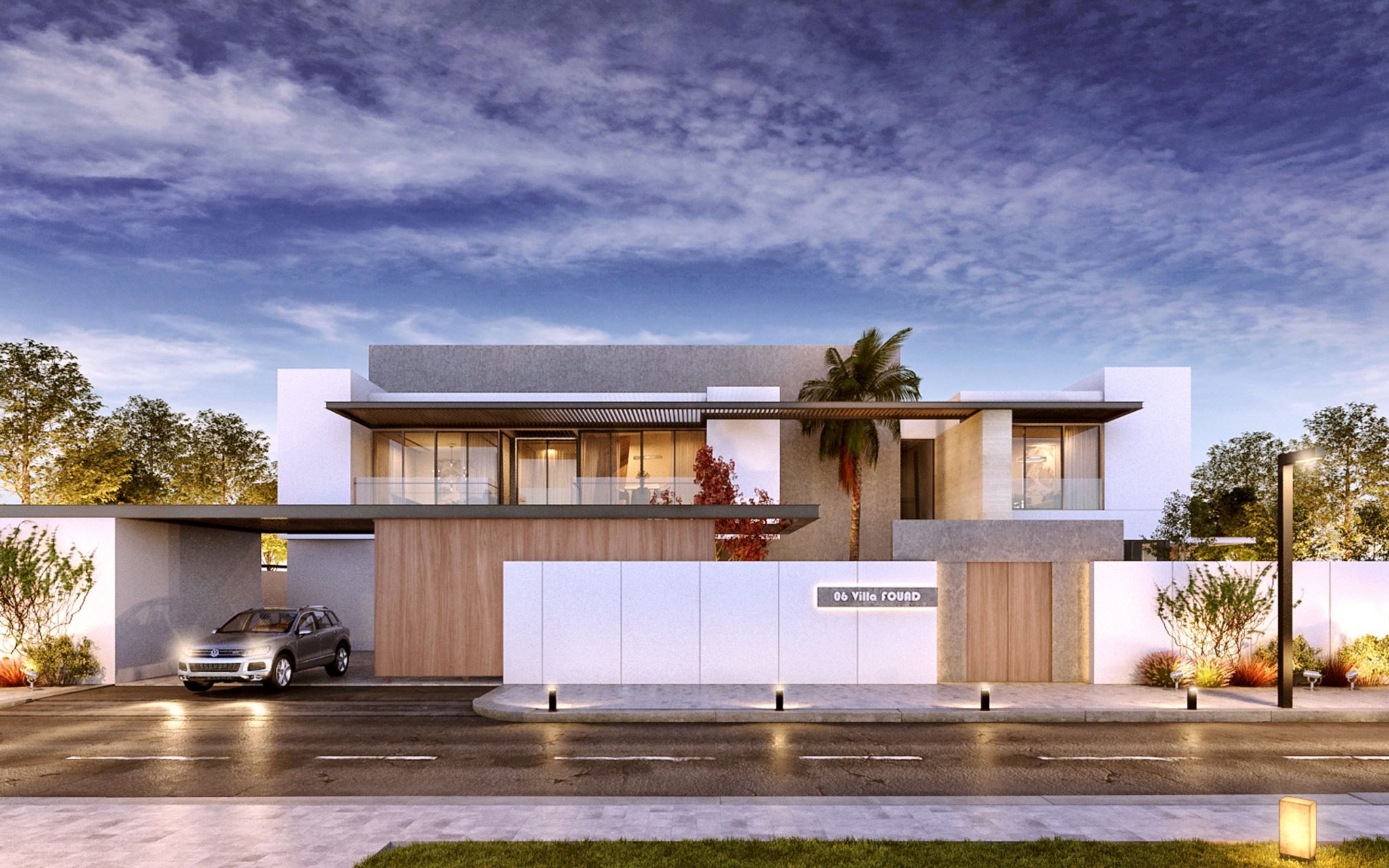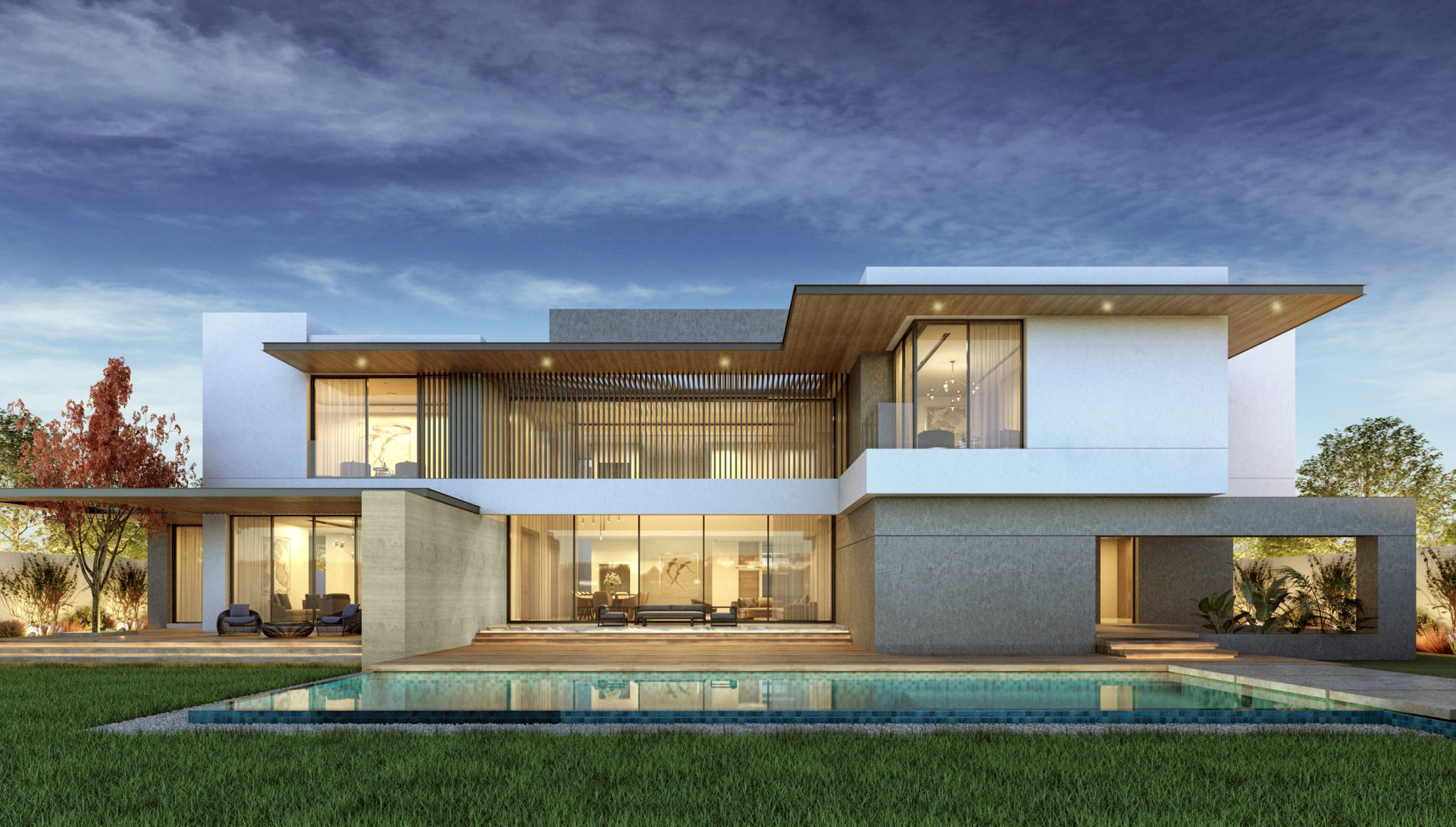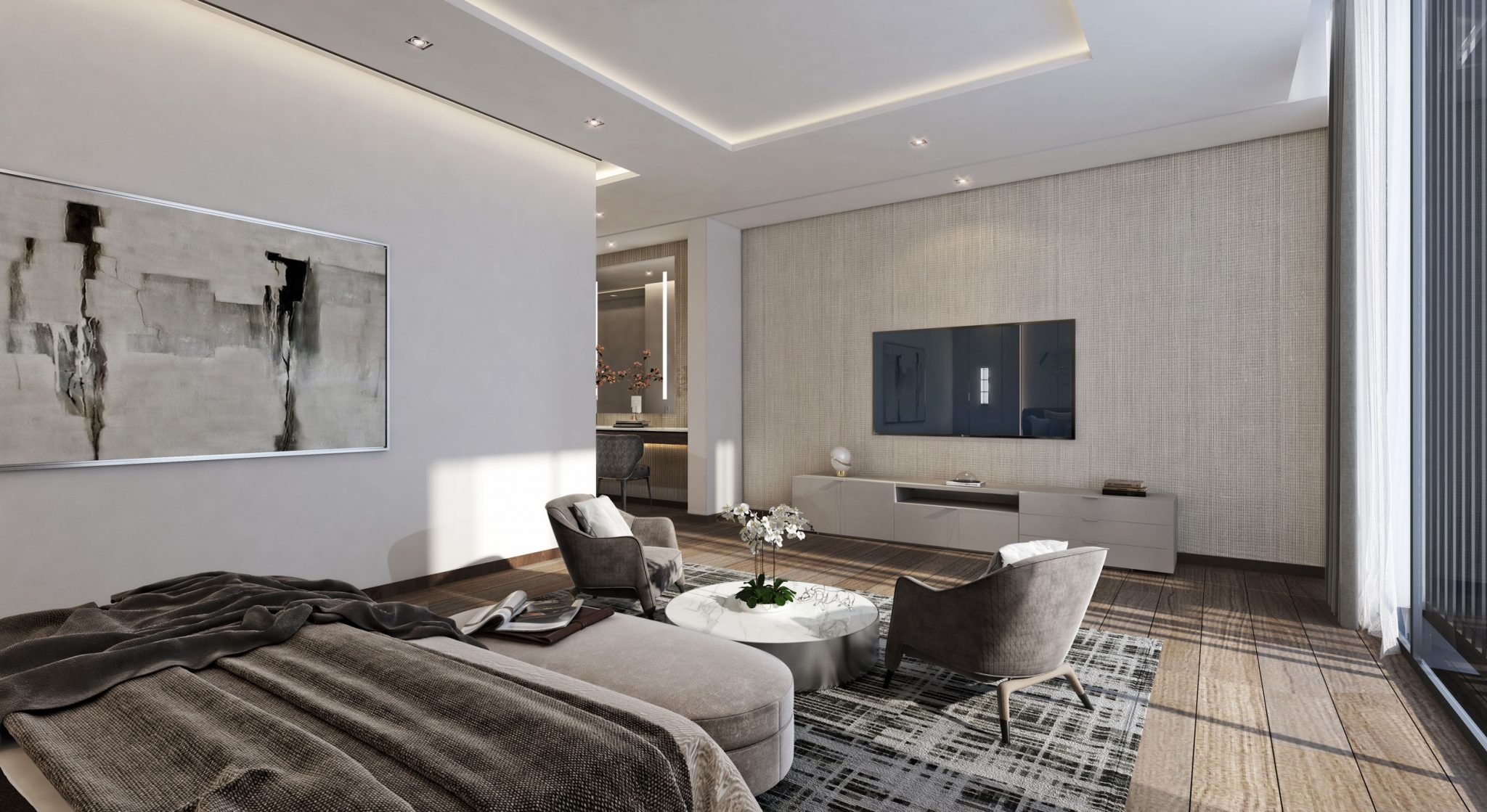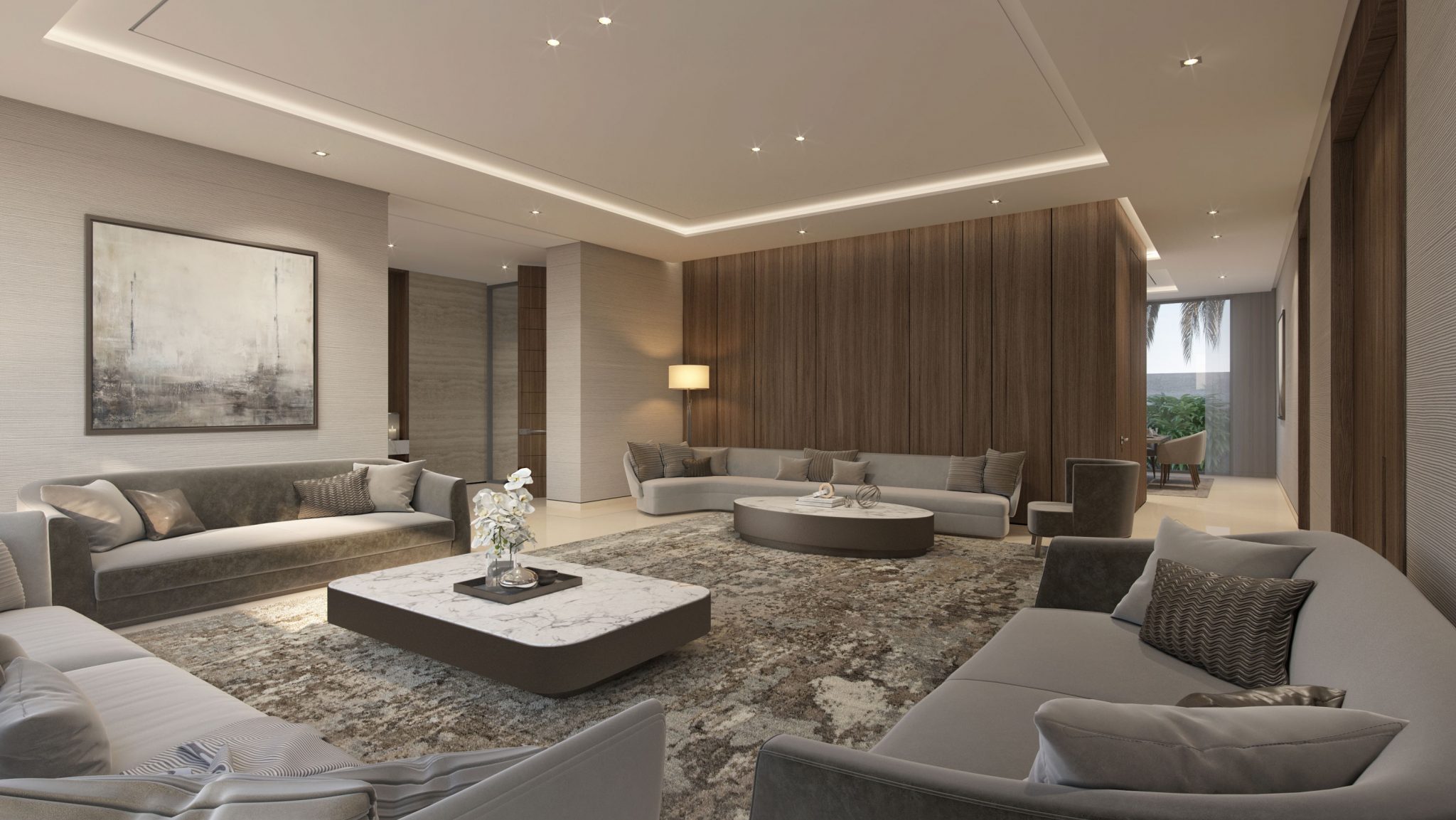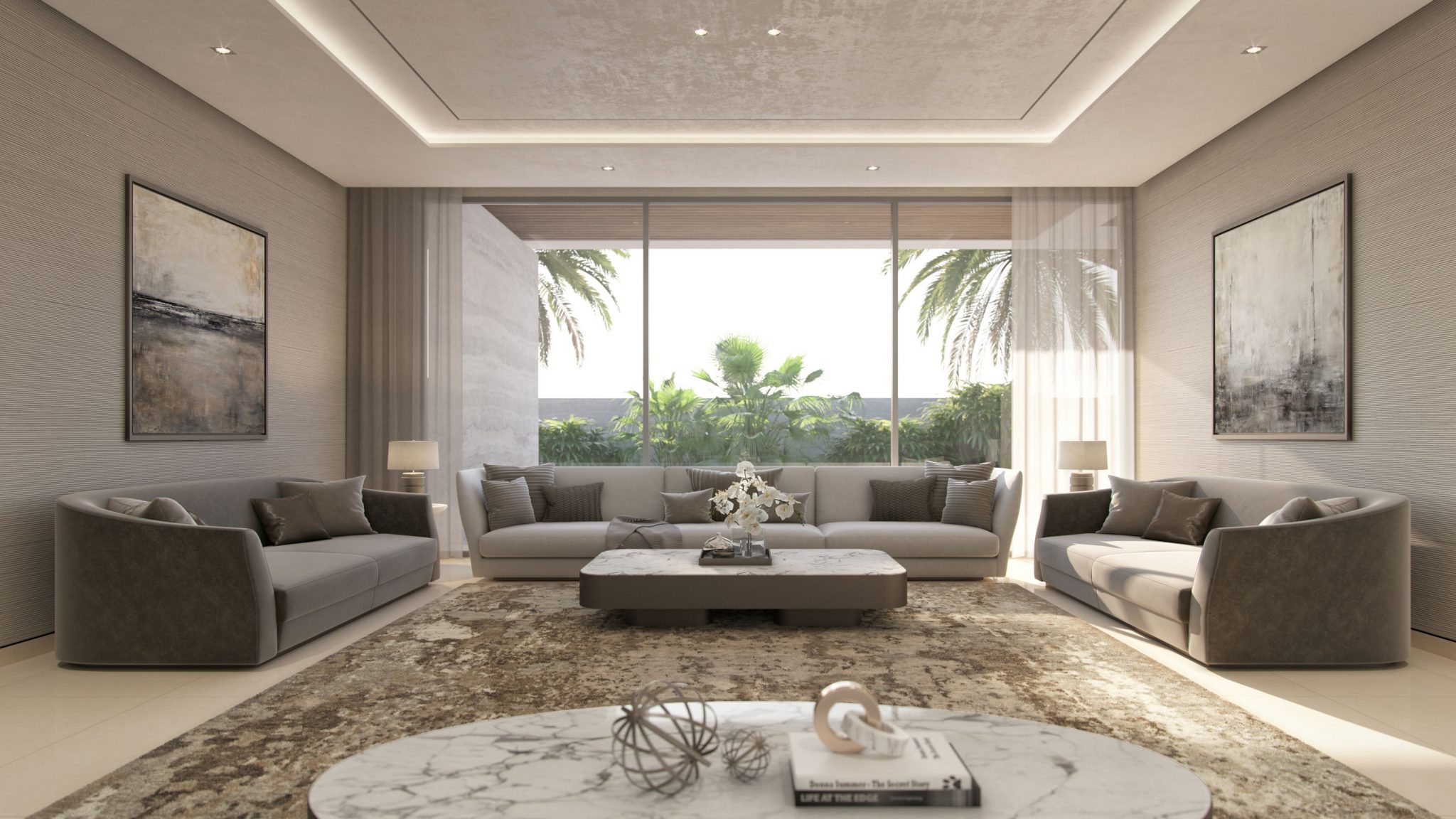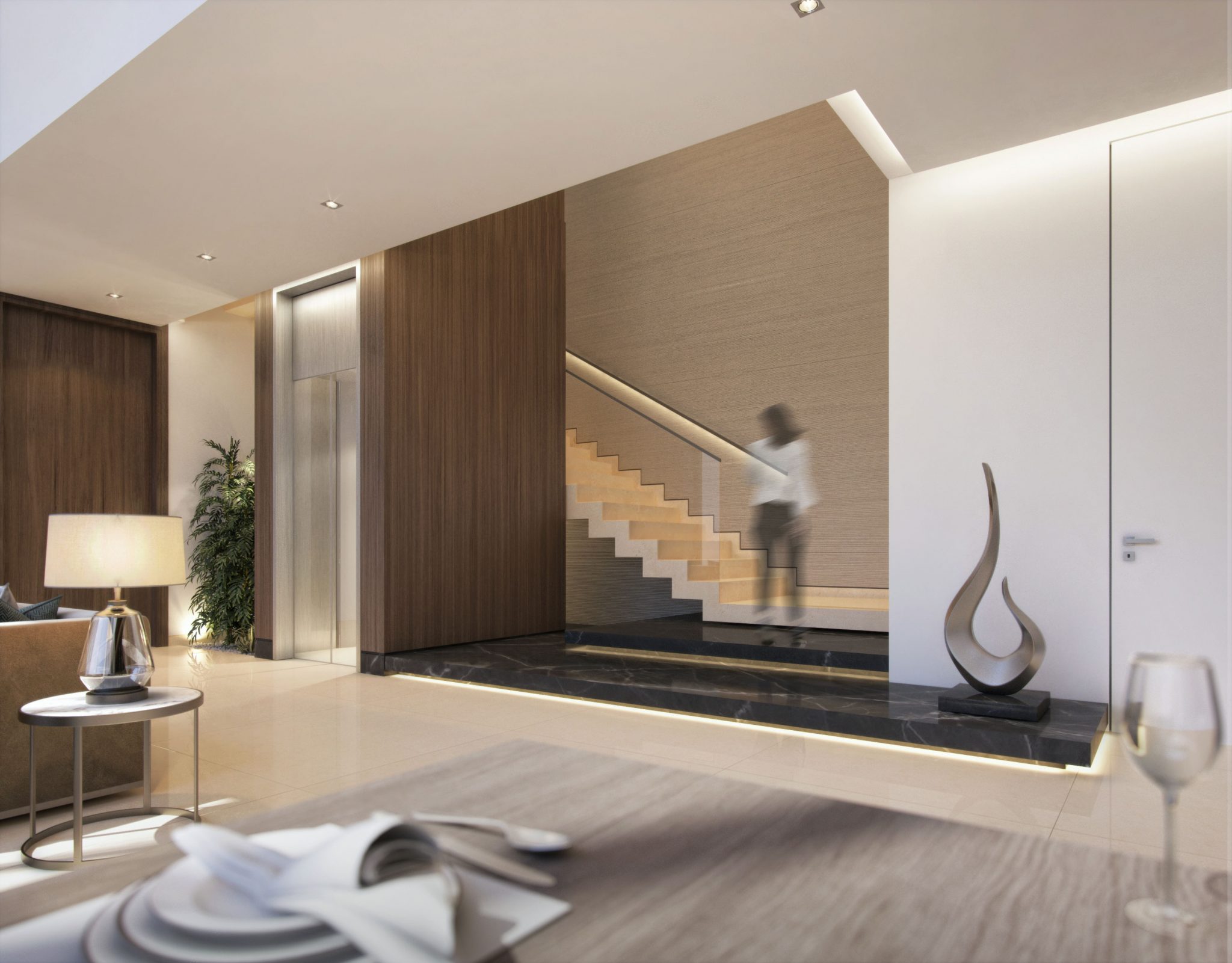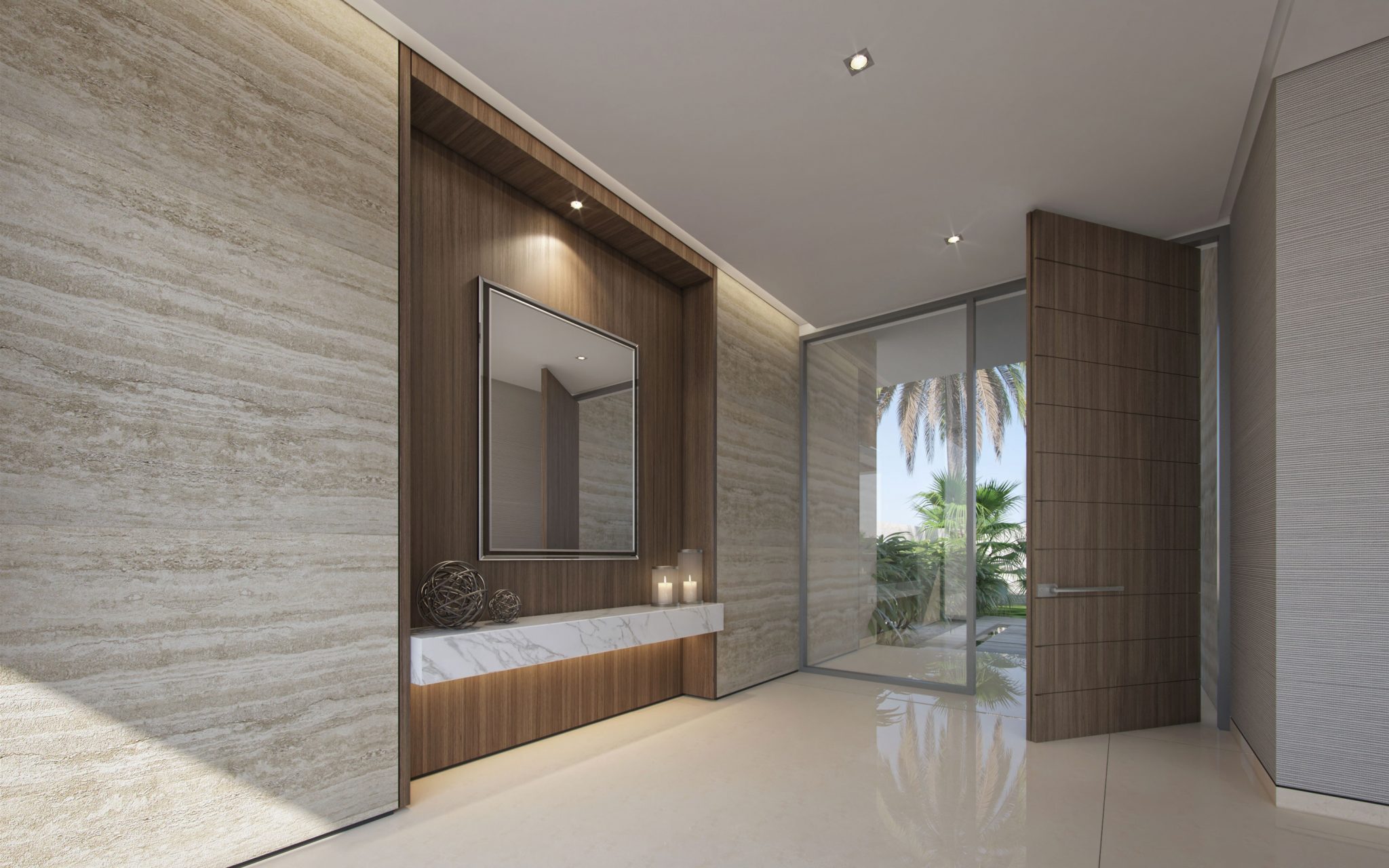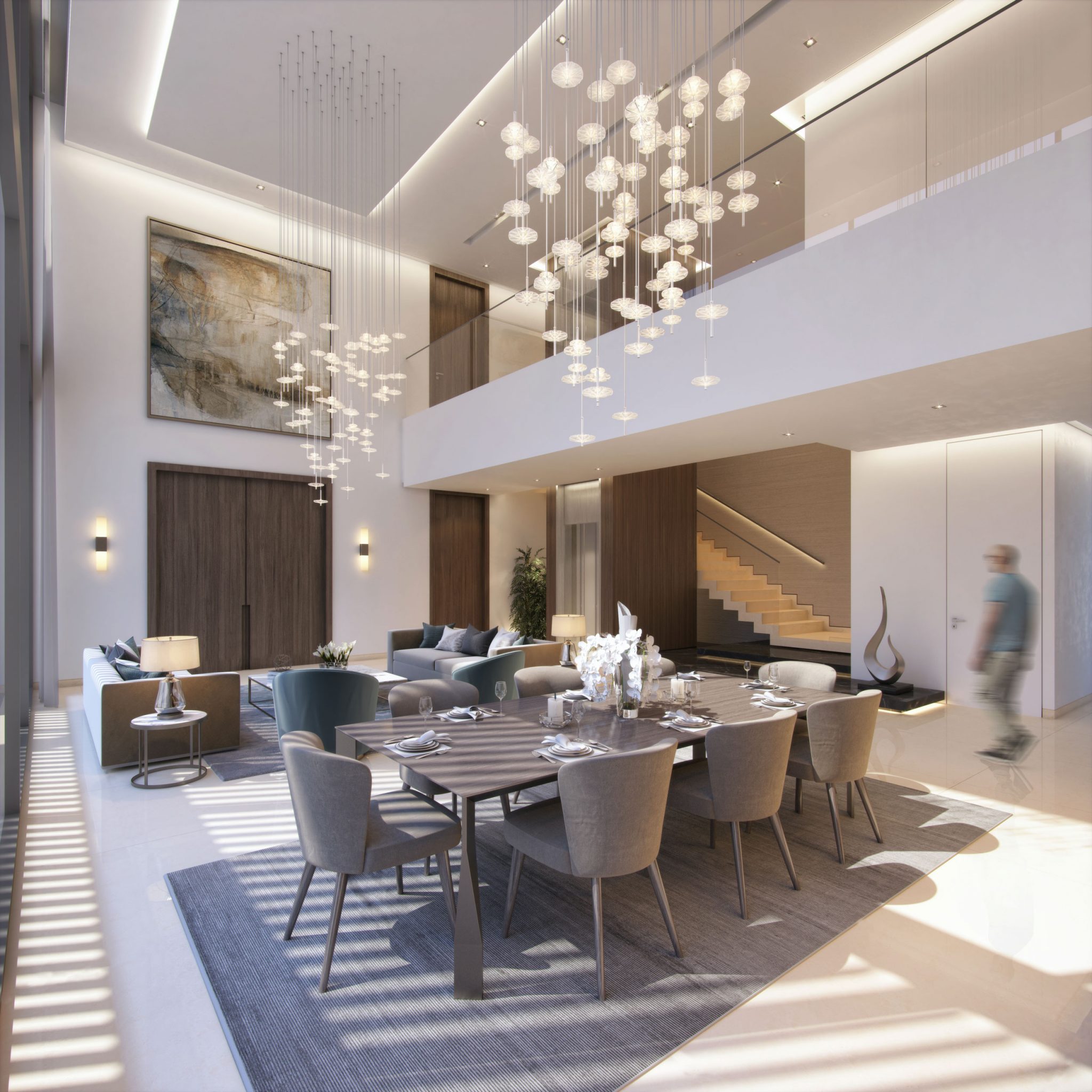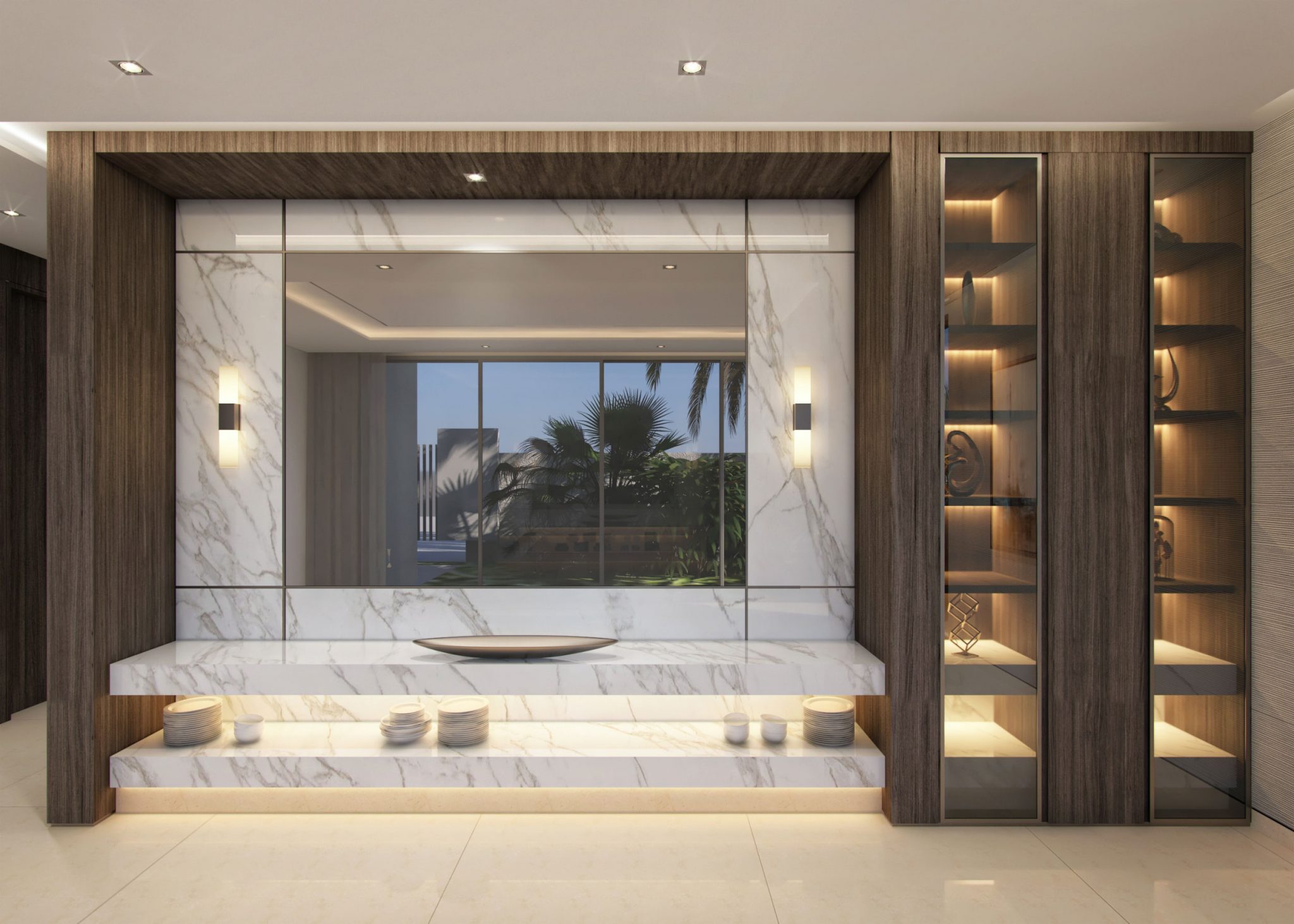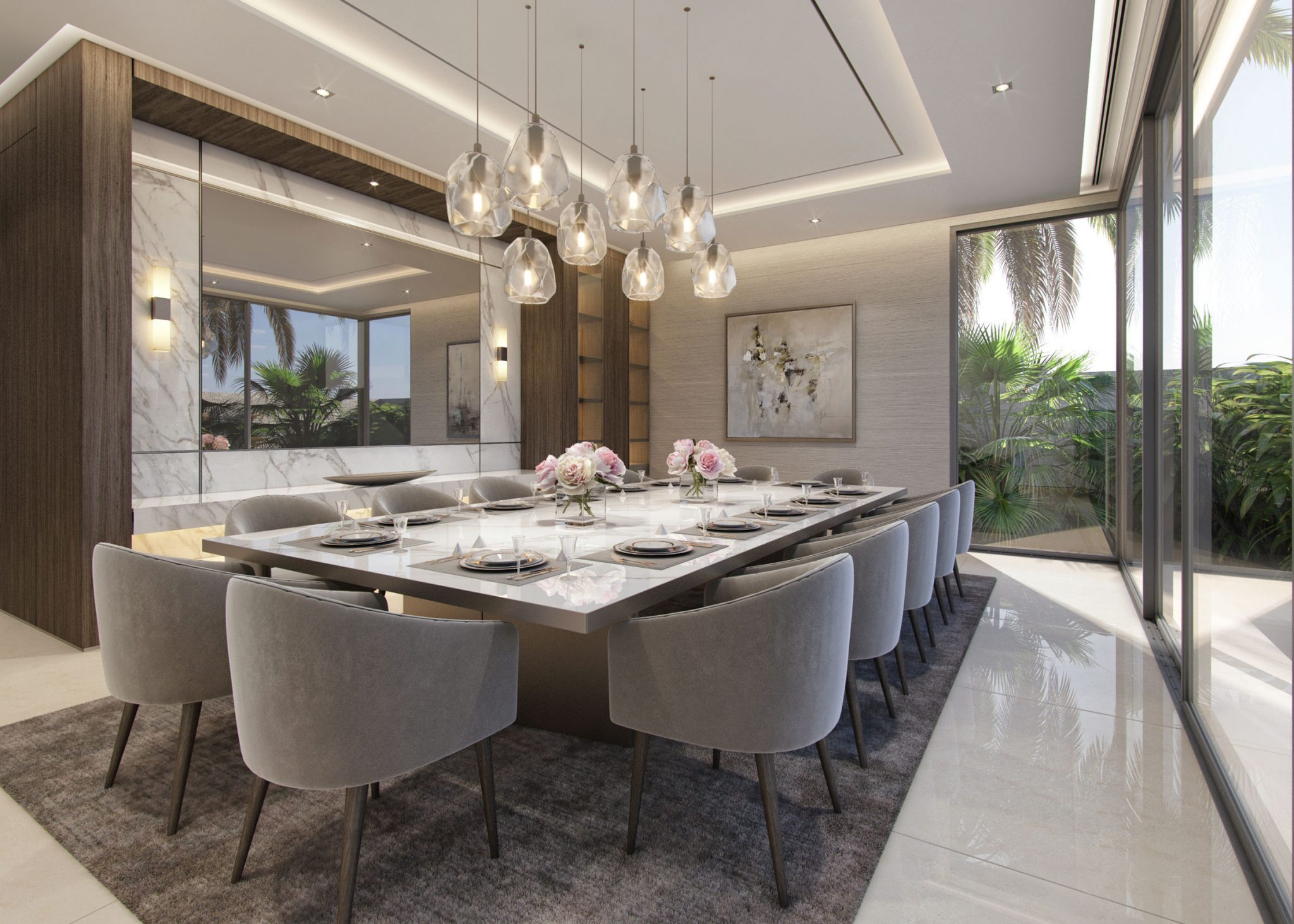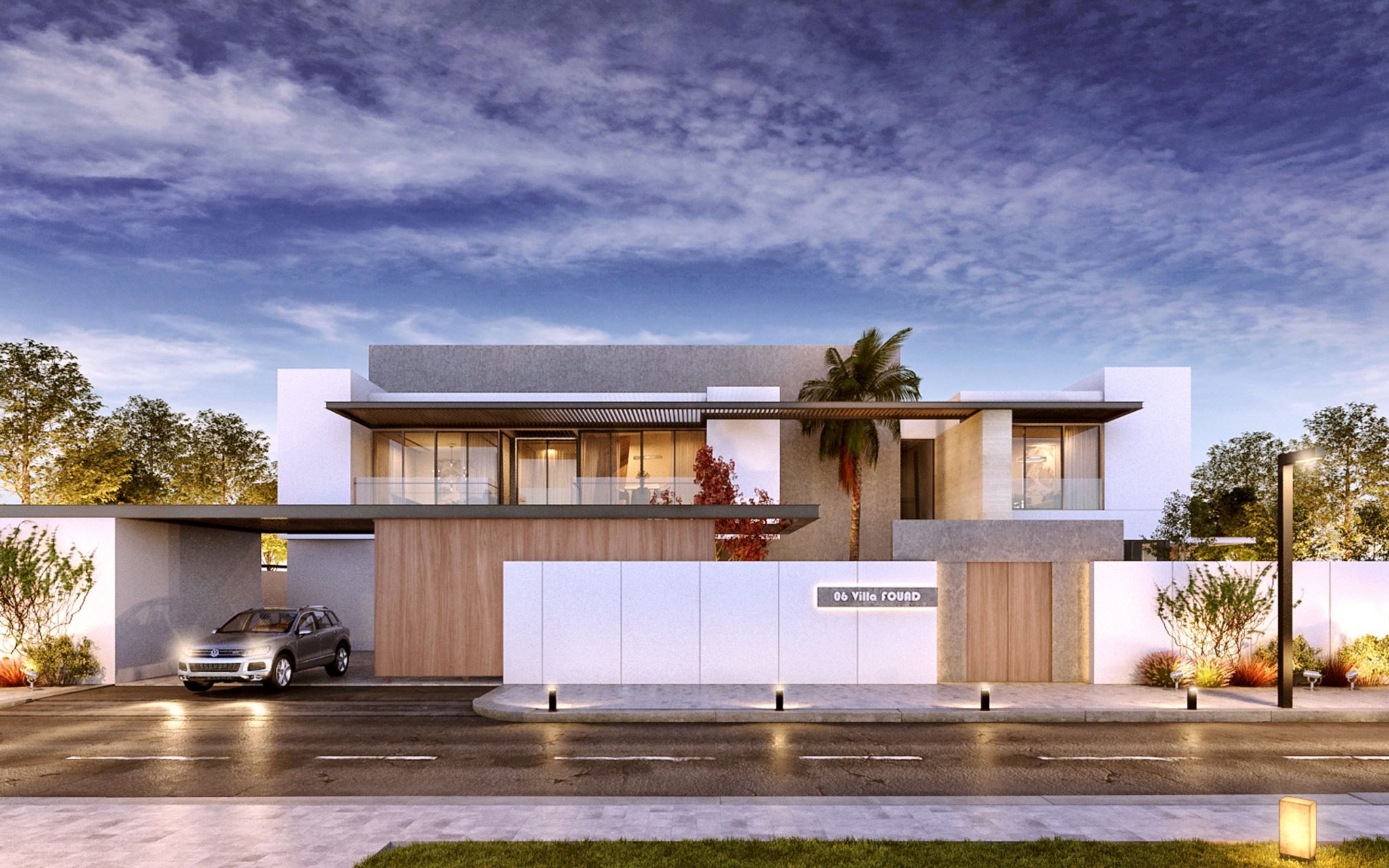 Dar Al Fuad nestles in a medium size plot but with a compact layout that allows for a large yard to open up in the rear. The house is divided into two wings, with one wing designated for the Formal areas and the other for services and Family amenities. A double height Family Living, Staircase and Elevator share the middle connector. The Family Living is also adjacent to the Formal Living, separated by large sliding doors, allowing these rooms to open to each other as required.
The Family Entry is directly through the middle while the Formal is through an indirect approach from the side yard. All Bedrooms are on the First Floor with the Master Bedroom in its own wing above the Formal areas. The Family Living on the First Floor intertwines with the typical bedrooms and overlooks the double height Family Living room below.
The architecture of the house is contemporary, and although the two wings are visible they are deliberately obscured by the interplay among the use of masses, cantilevered slabs and large open glazing.
Project Type:
Location:
Year:
Single Residence
Dubai, UAE
2019