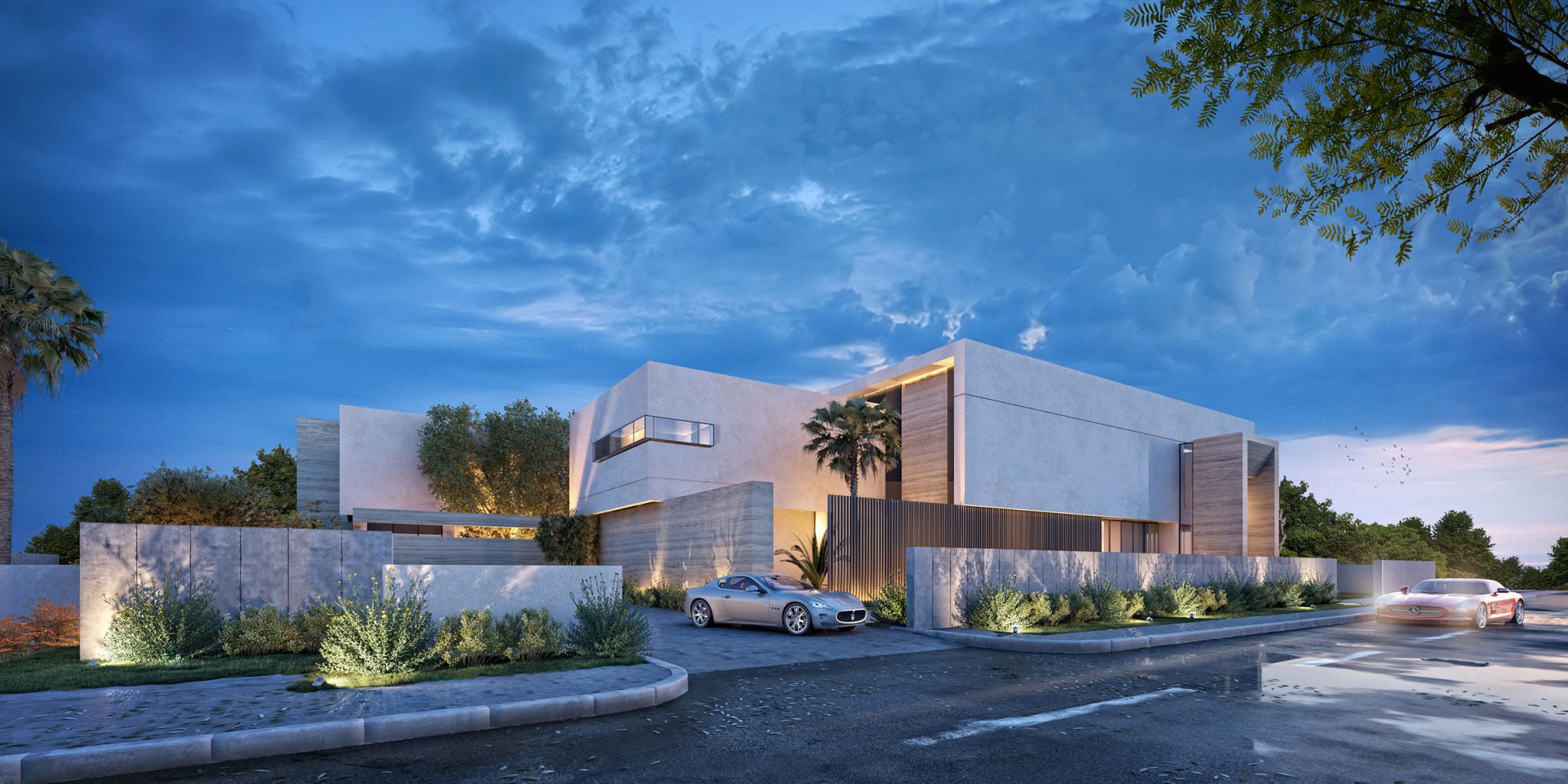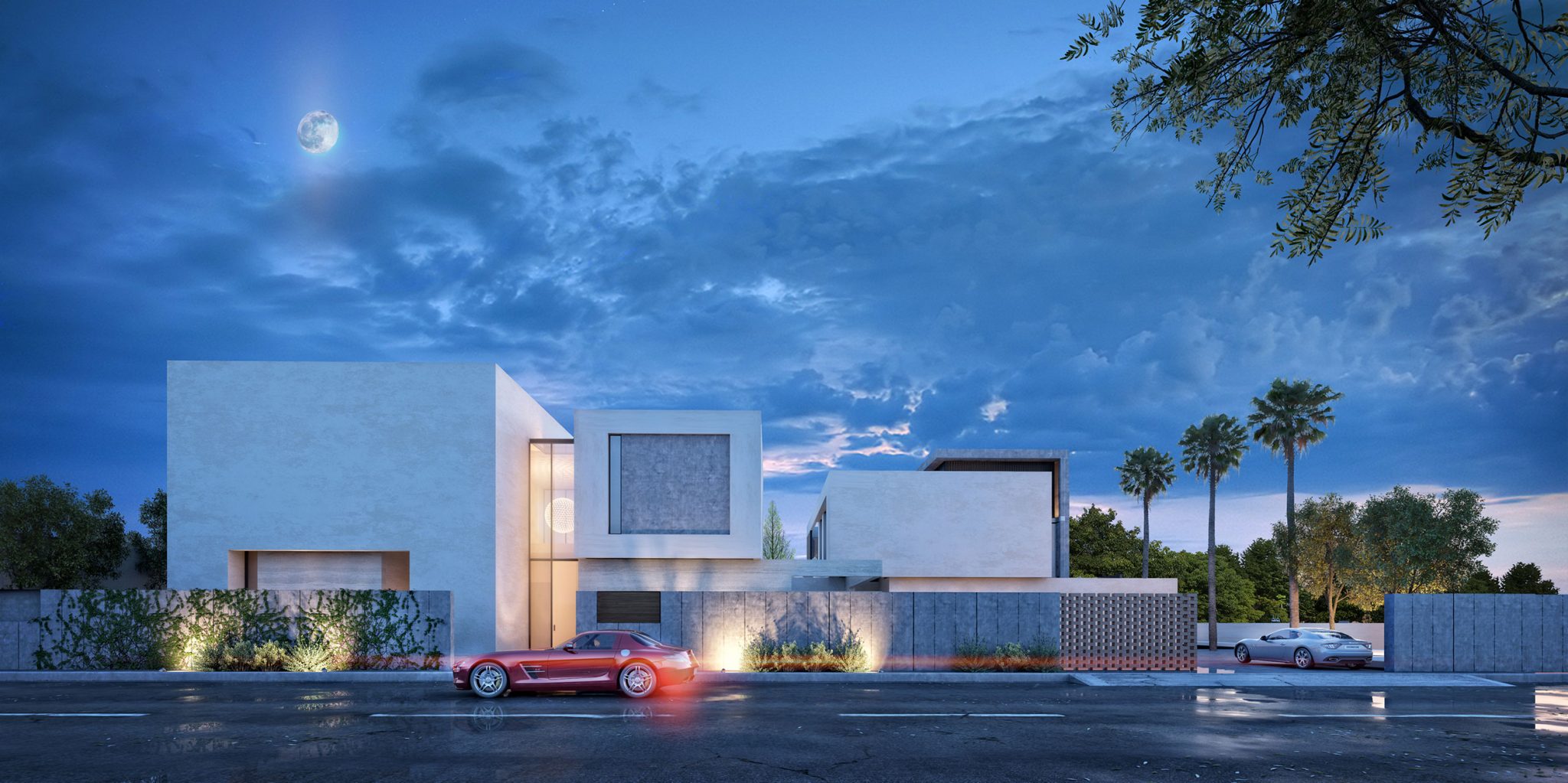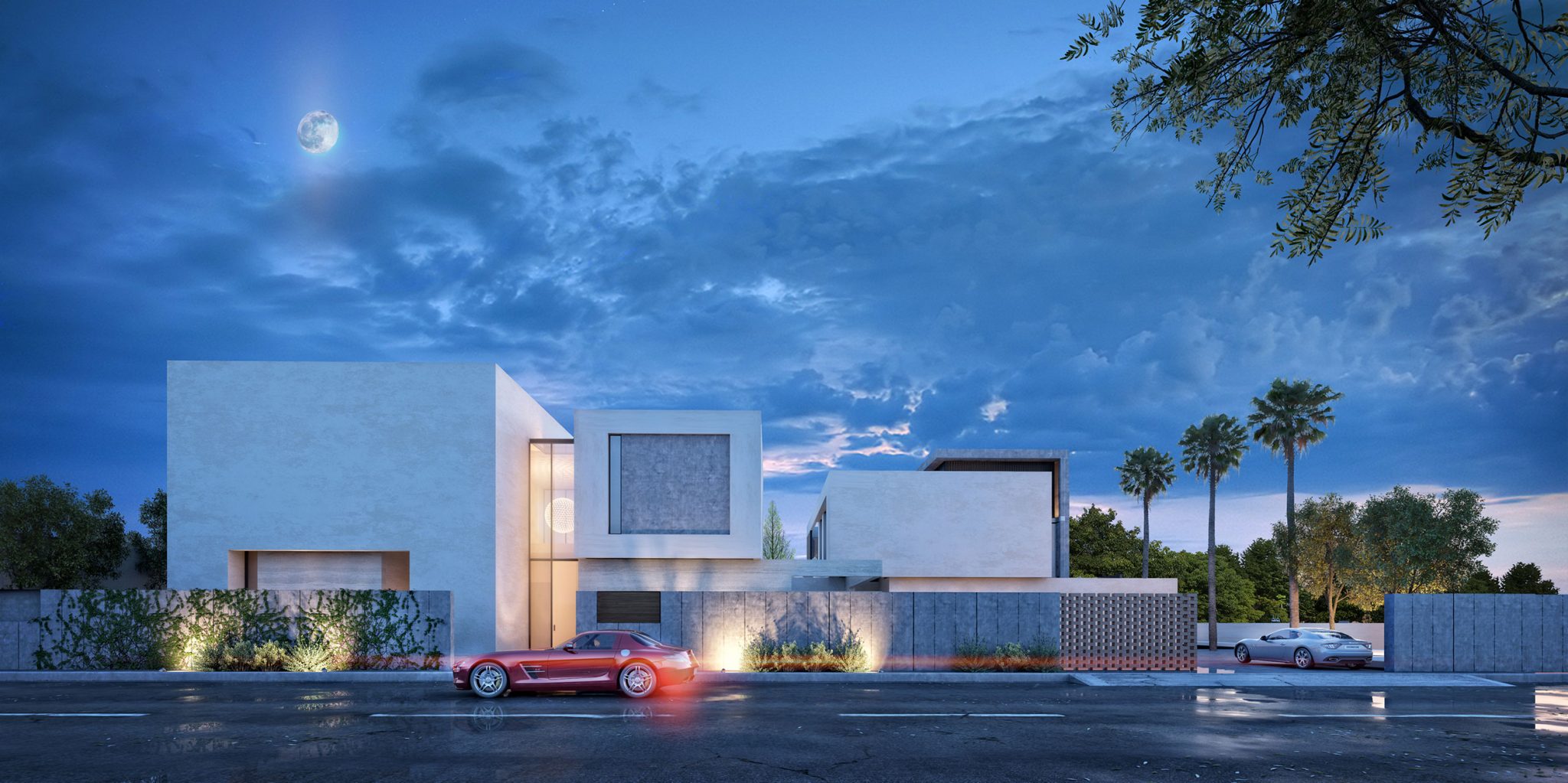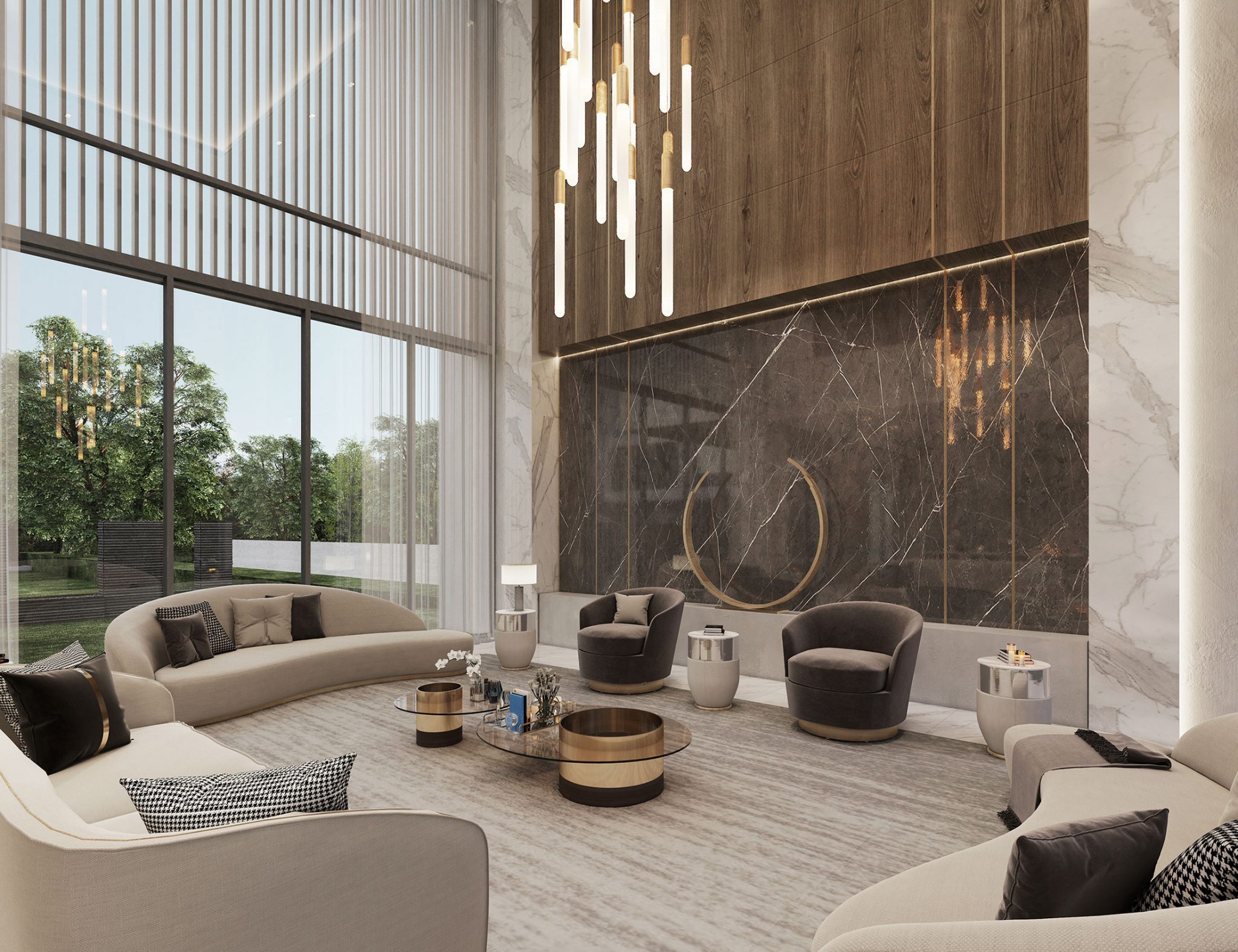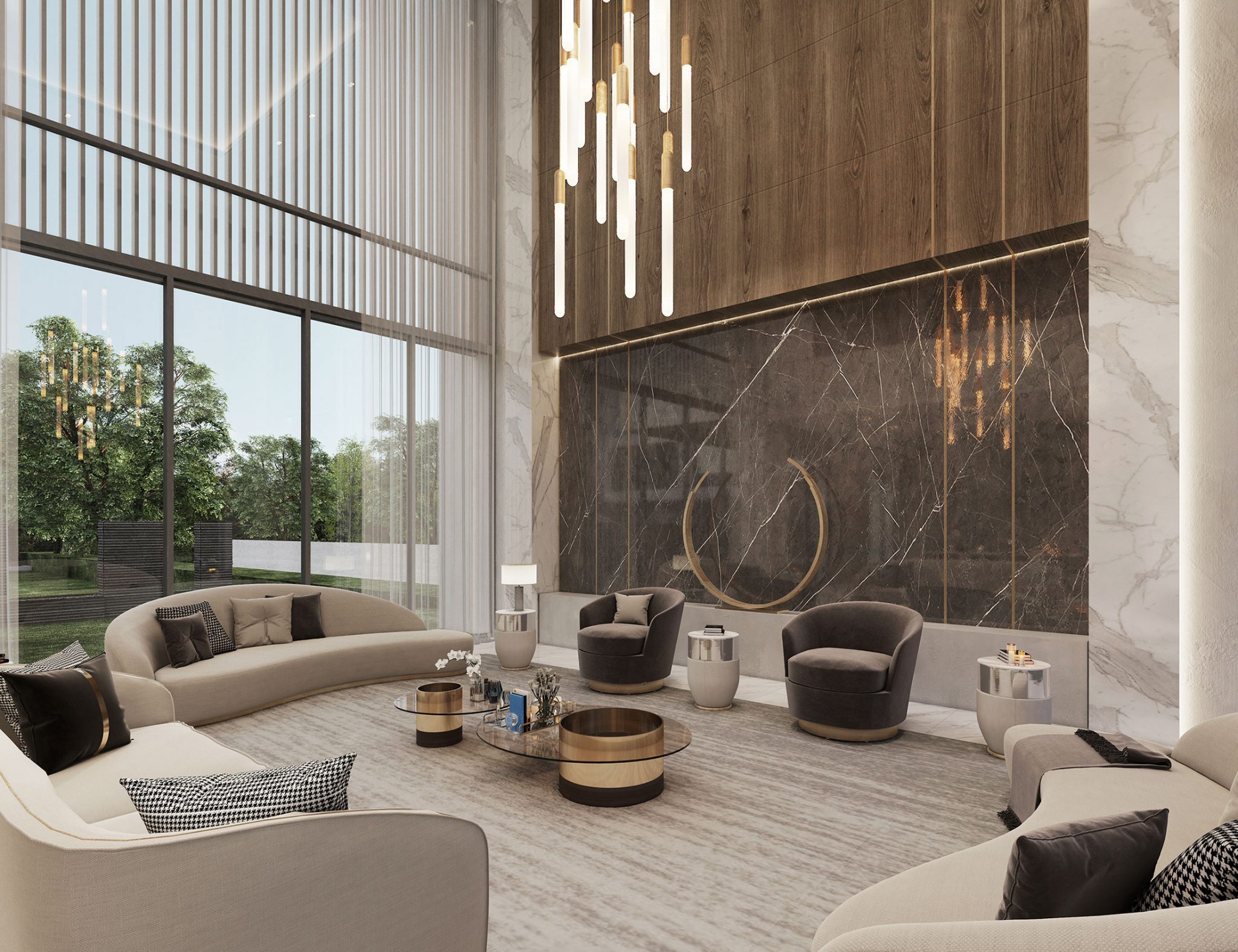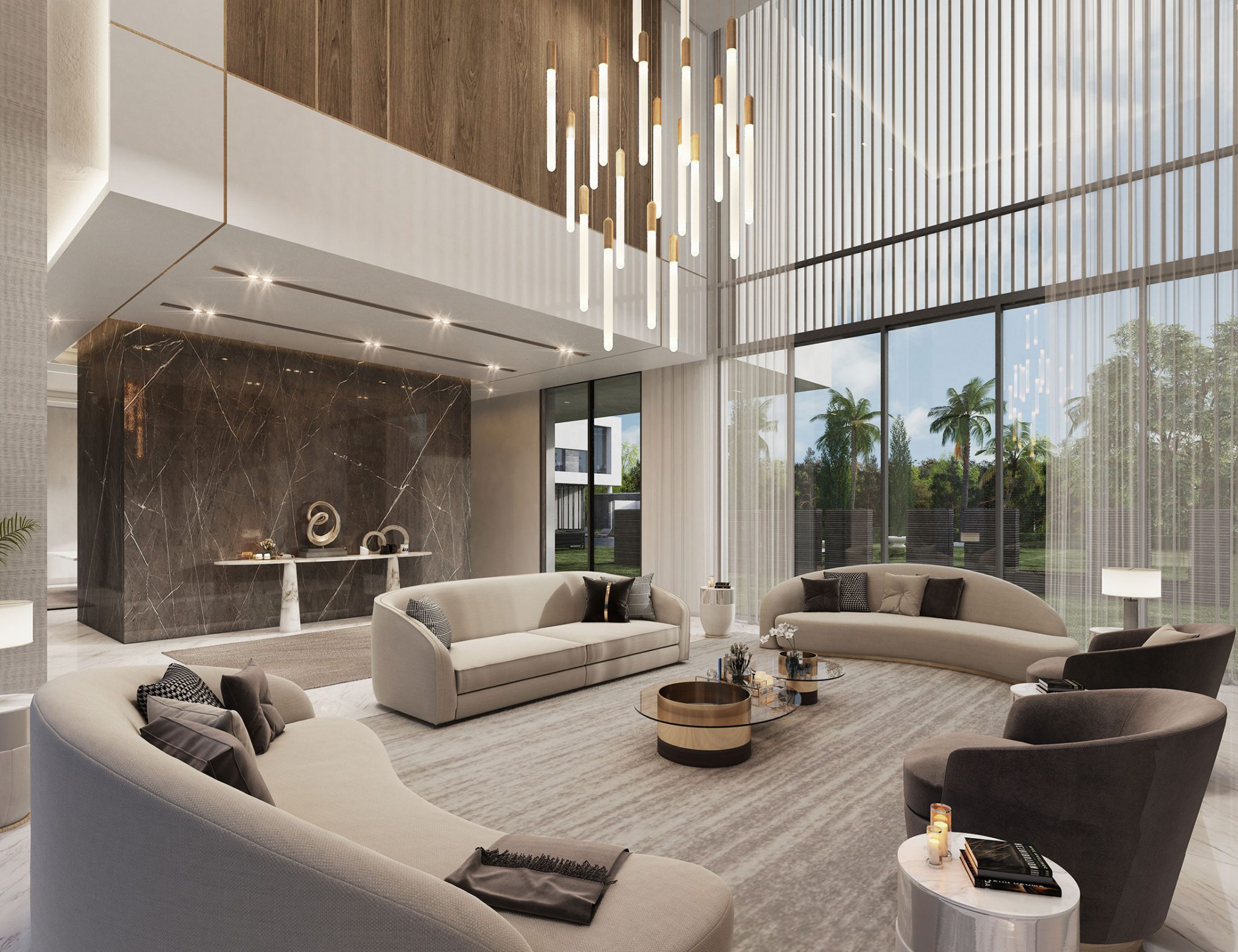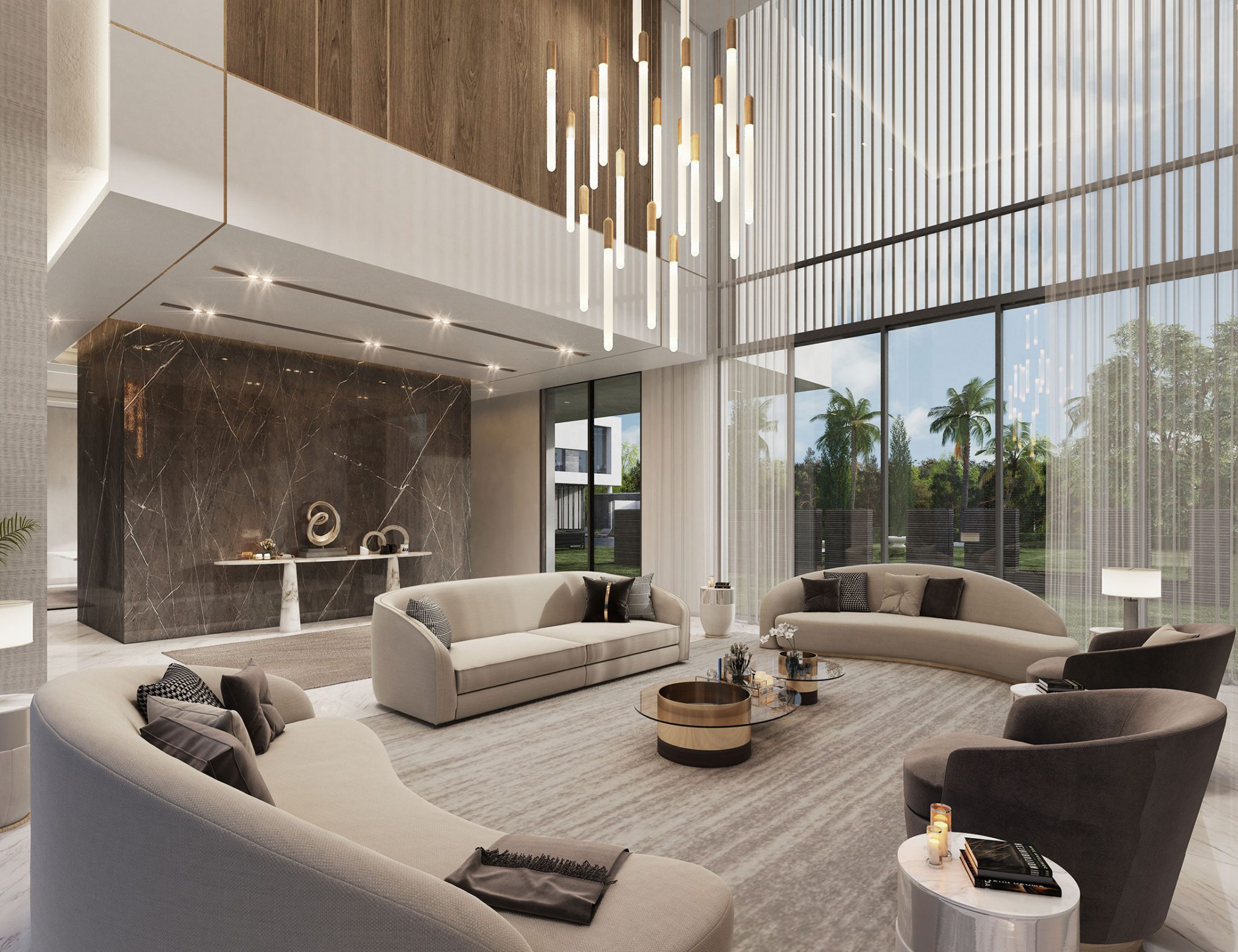 Dar Al Fatma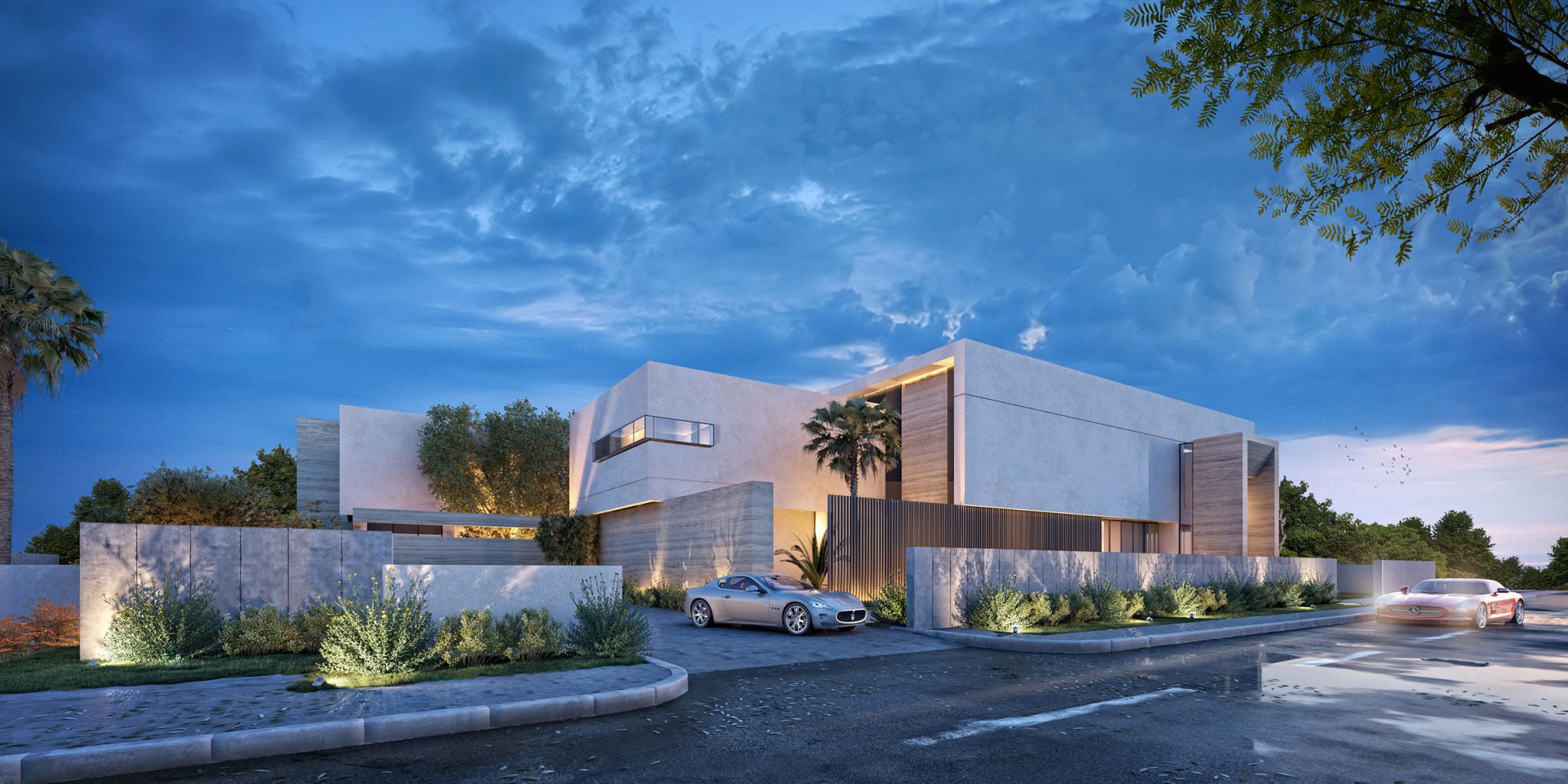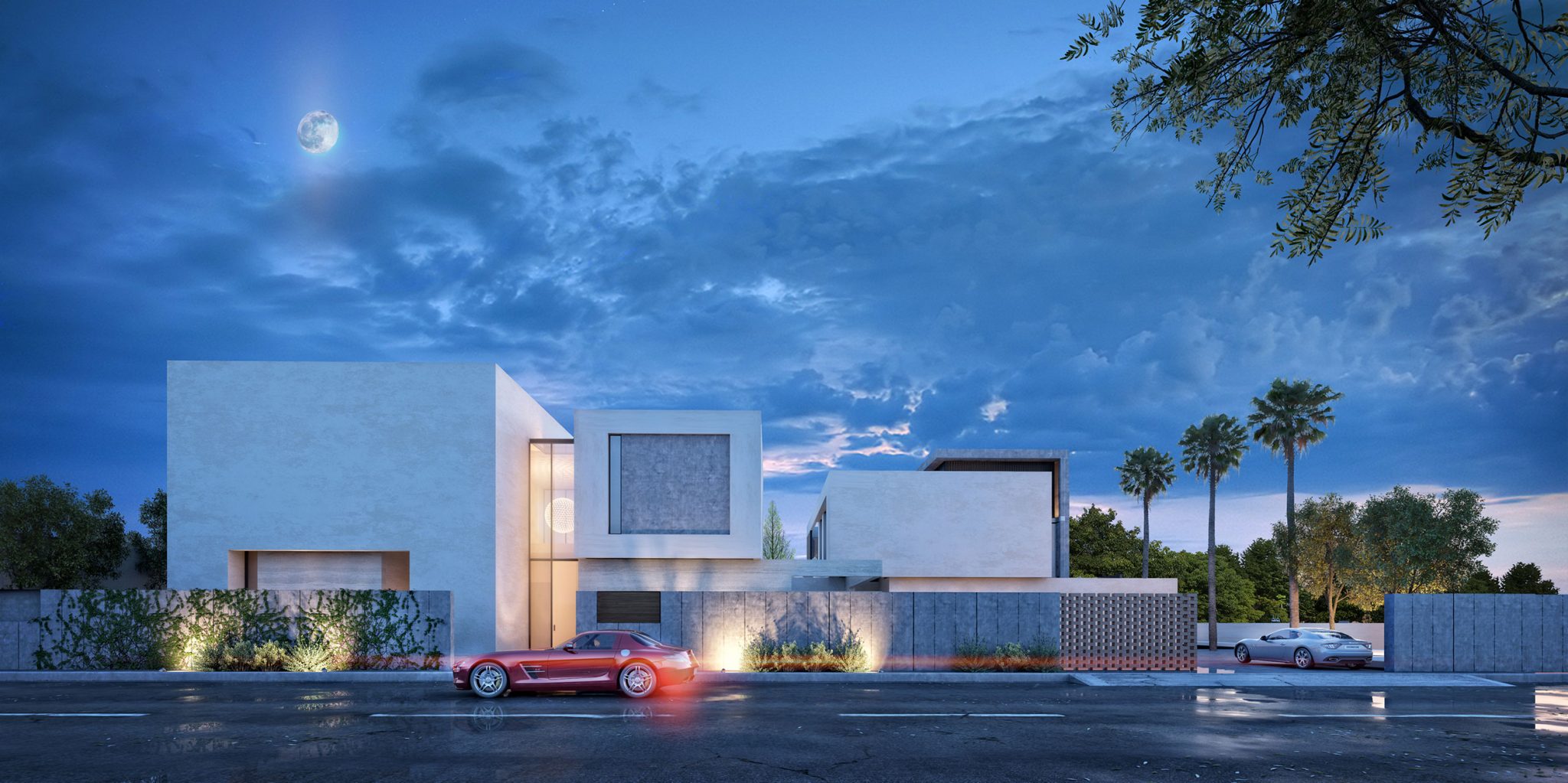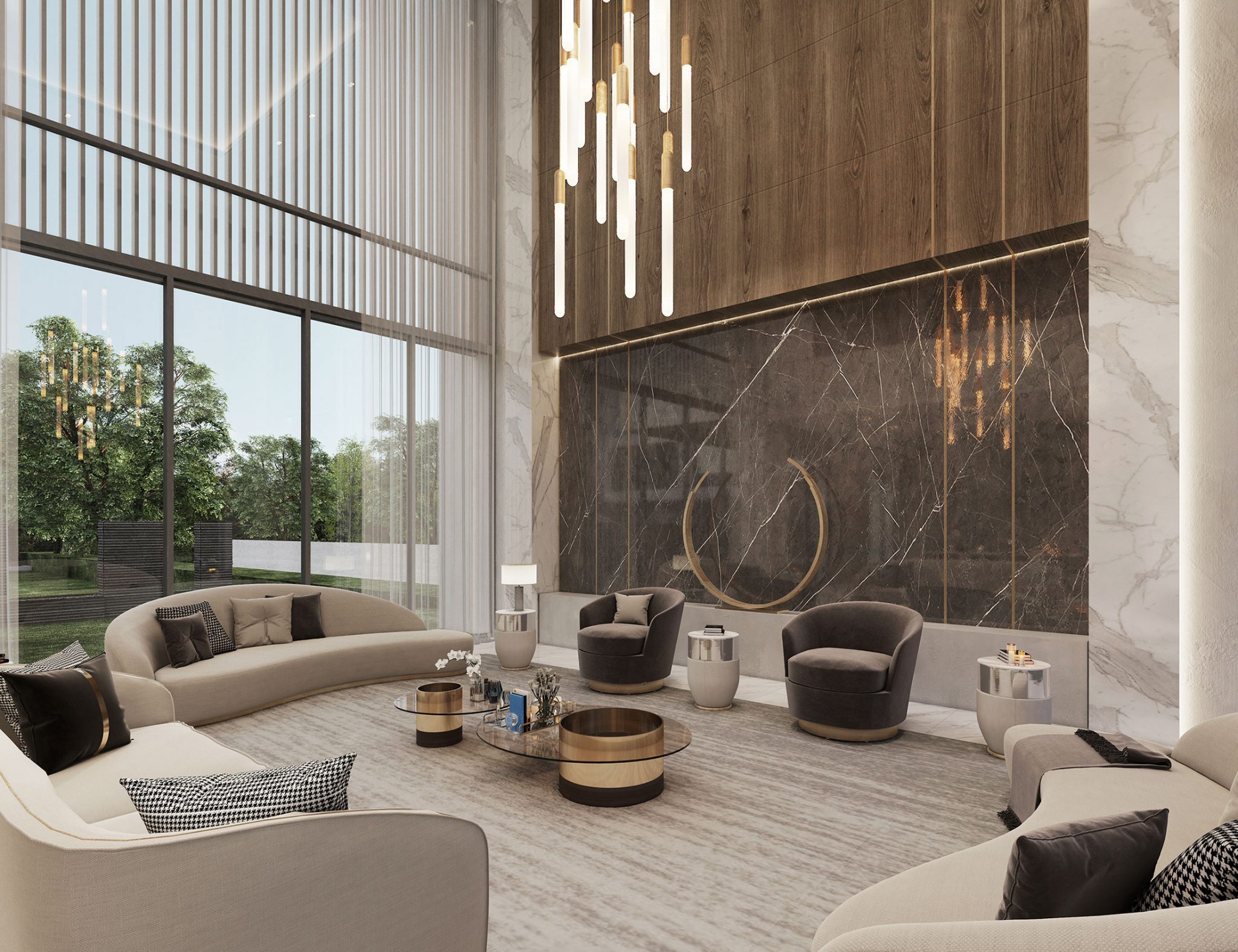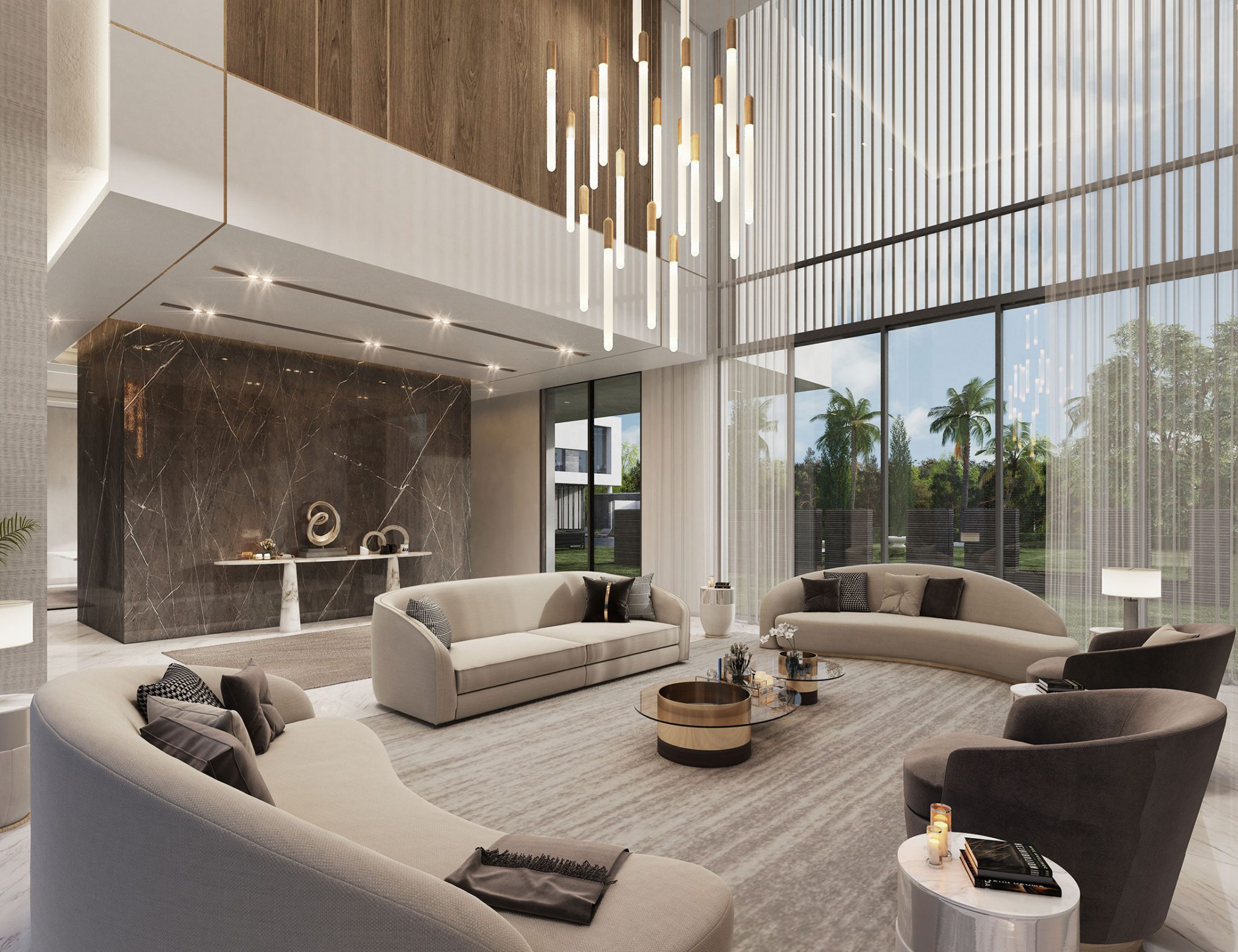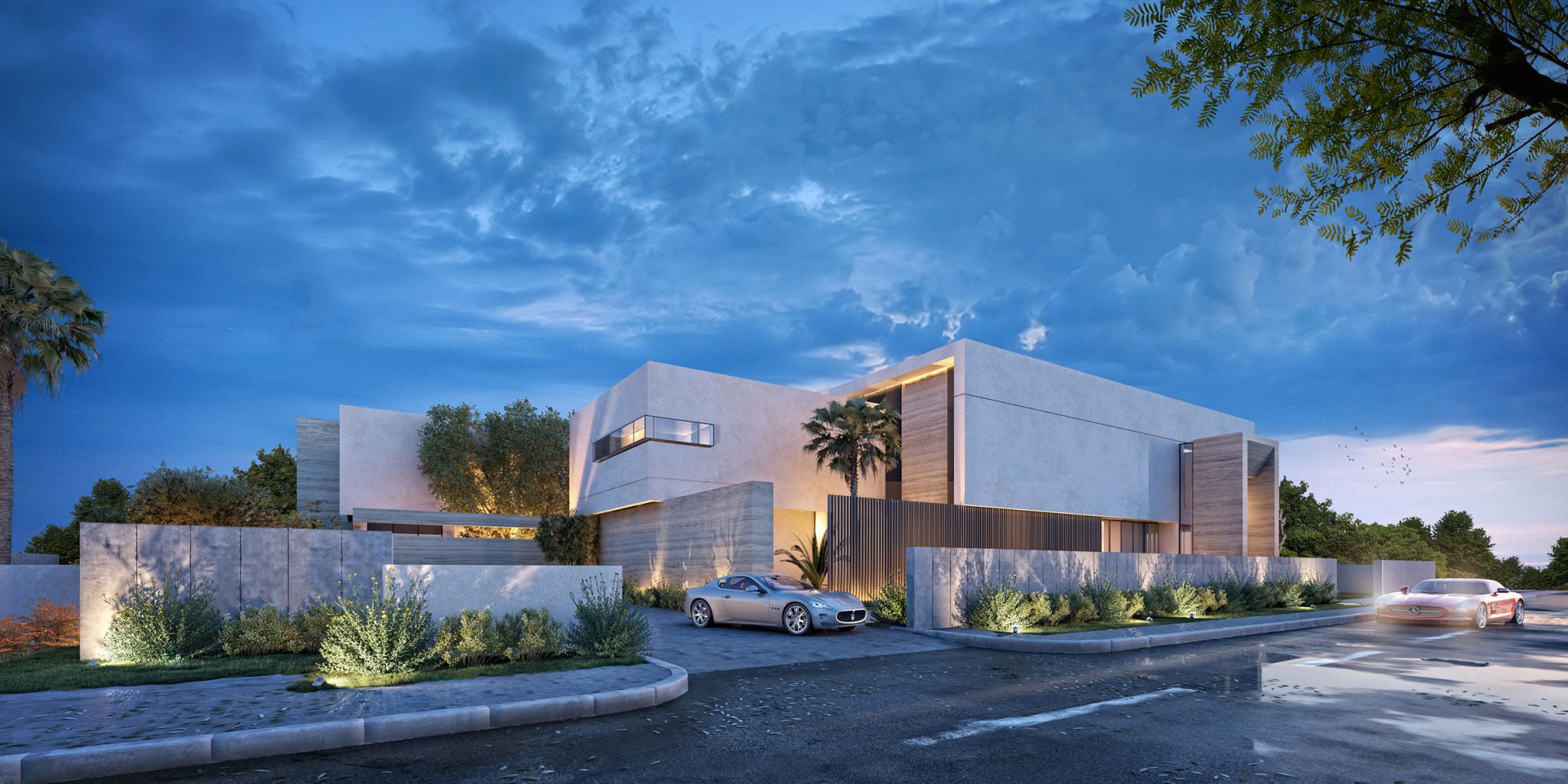 This family home sits in a large corner plot with a lot coverage of around 50%, allowing a rather generous rear yard to be a shared vista by the majority of the interior spaces.
The house parti comprises of two semi-detached houses, connected only through a breezeway on the Ground Floor. Each house is approached separately from each corresponding fronting street, for both vehicular and pedestrian accesses. The larger of the two houses consists of a large Formal Majlis and Formal Dining area with comparable Family Living and Dining area. The smaller house consists of only a Family and Dining with a Guest Bedroom and services. Family areas for both houses overlook the Rear Yard while the Formal areas overlook their own private yards. The First Floor of both houses are occupied by bedrooms and family living areas with the larger house containing the main Master Bedroom, with its large terrace oriented towards the Rear Yard.
The architecture of this home is contemporary and features stacked masses that are predominantly closed towards the streets and open towards the Rear Yard. The masses are articulated with folding slabs, and screens are provided to reduce sun exposure in areas with large open windows.
Project Type:
Location:
Year:
Single Residence
Dubai, UAE
2019