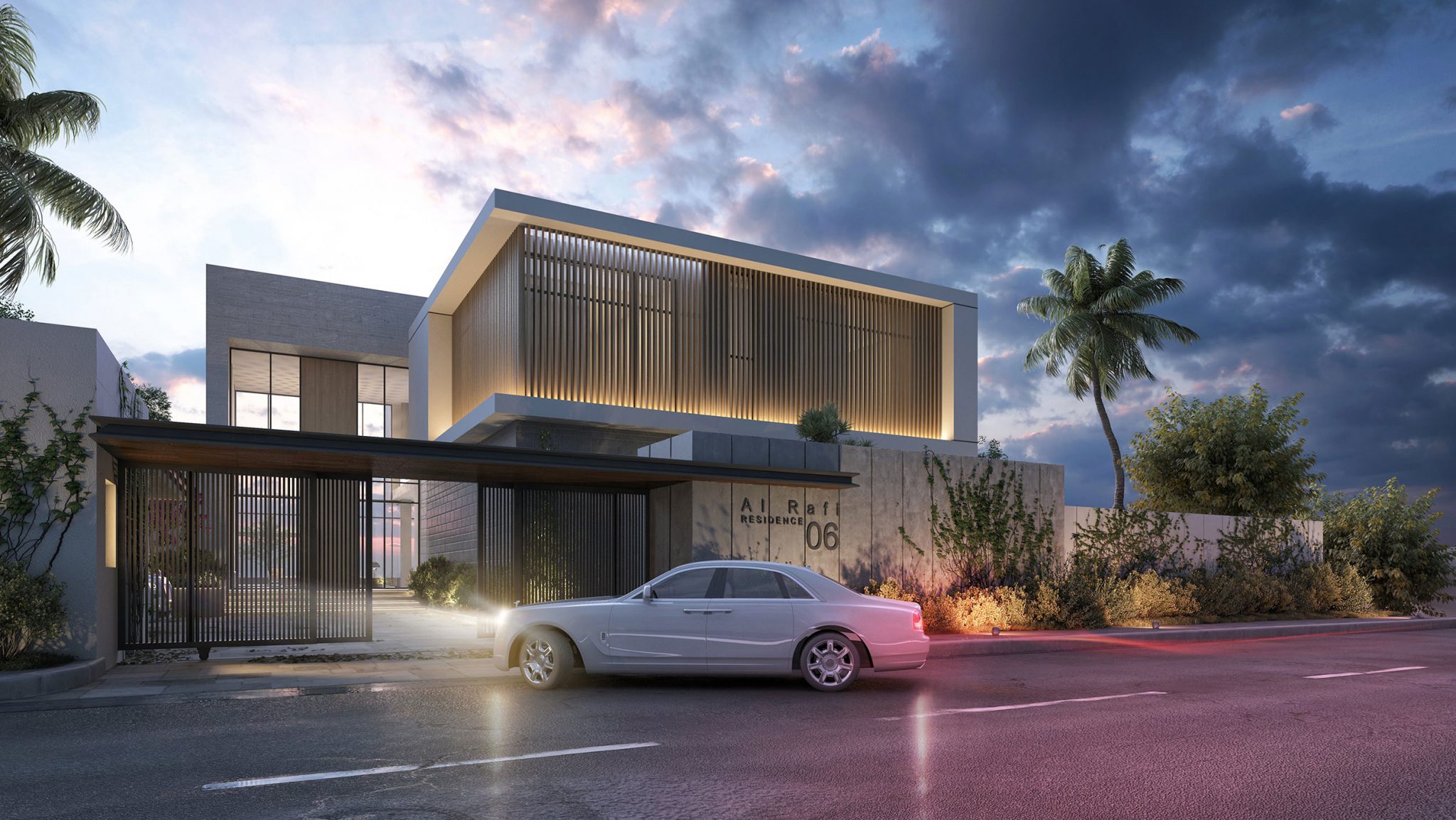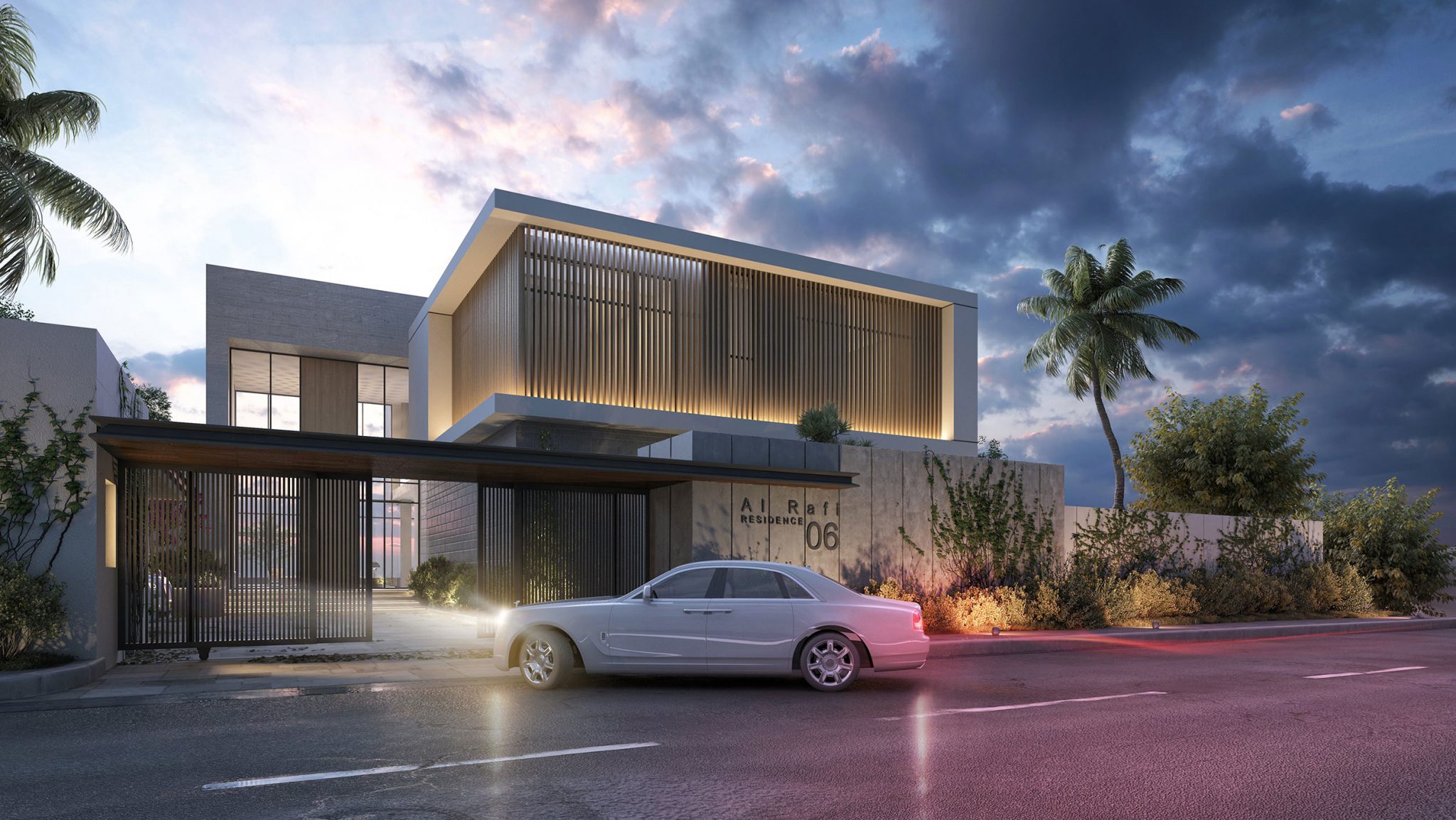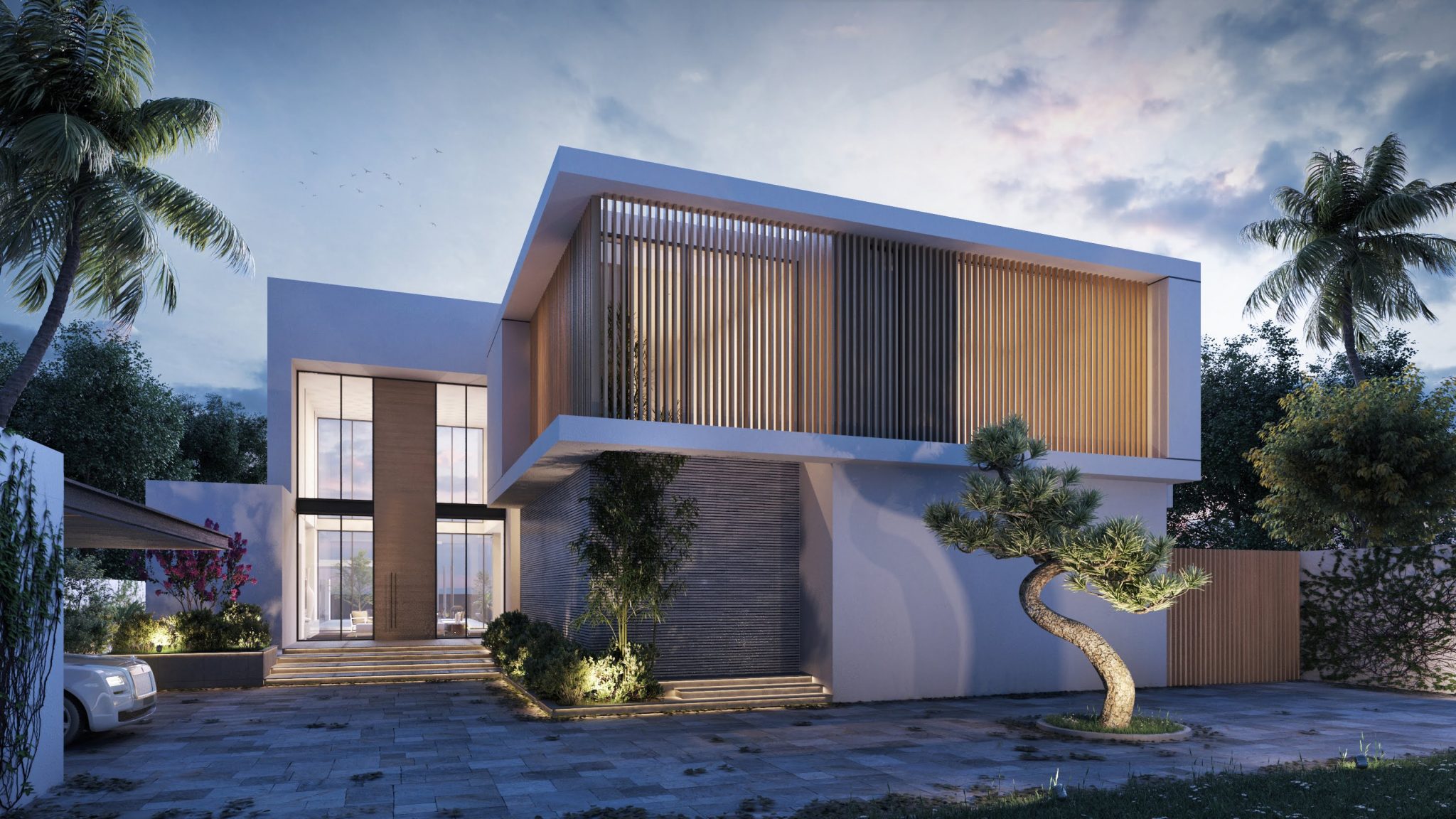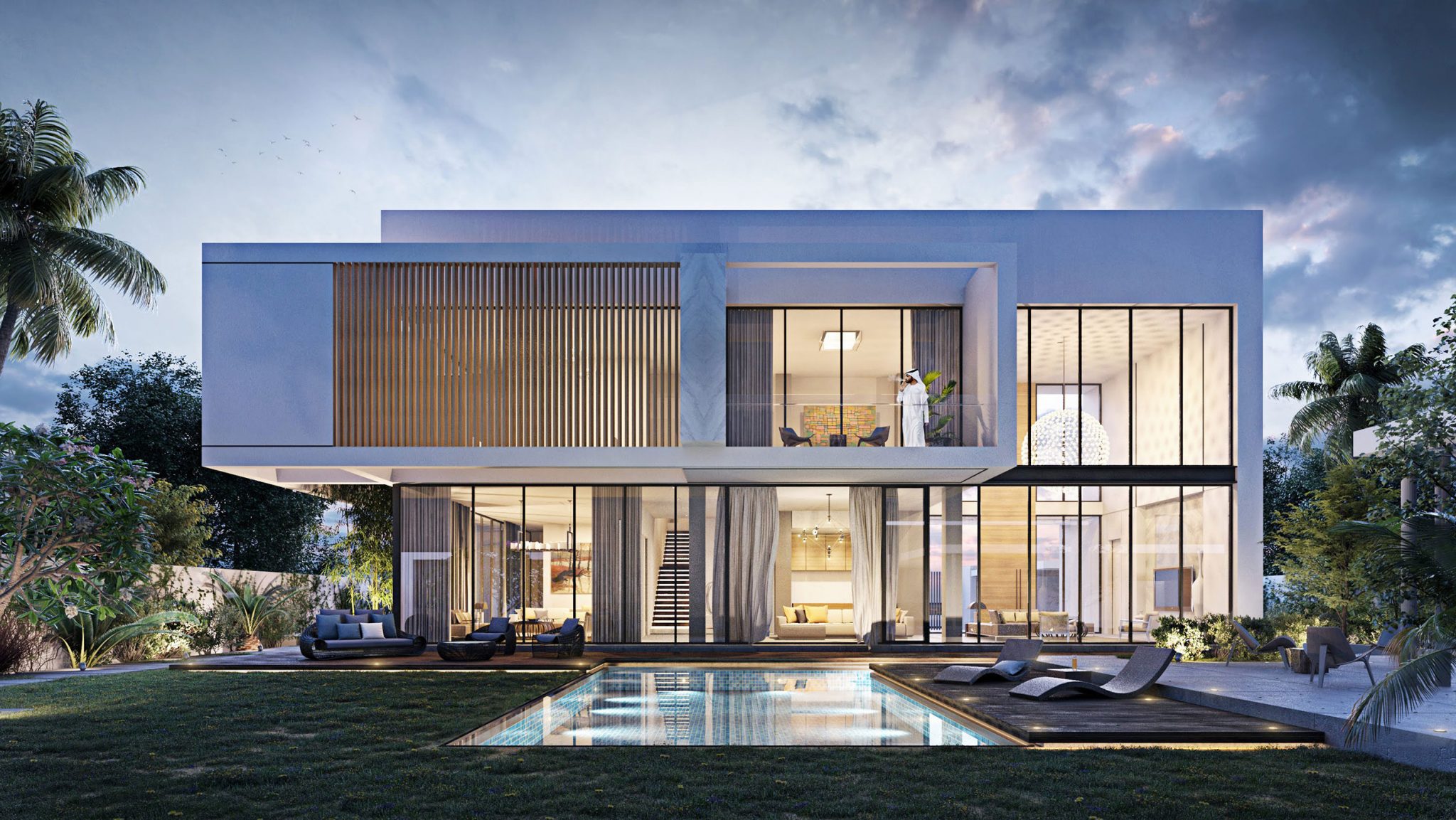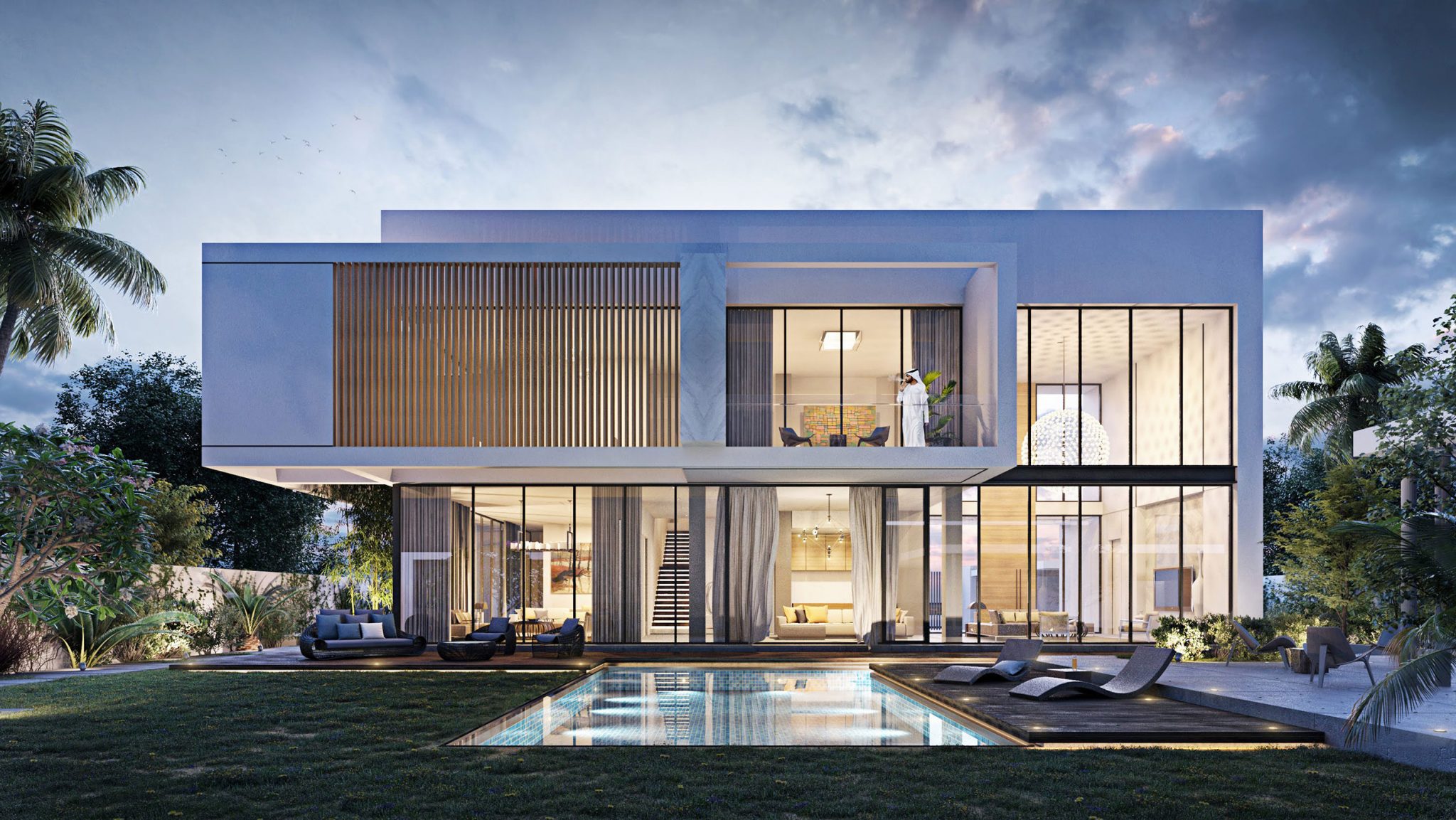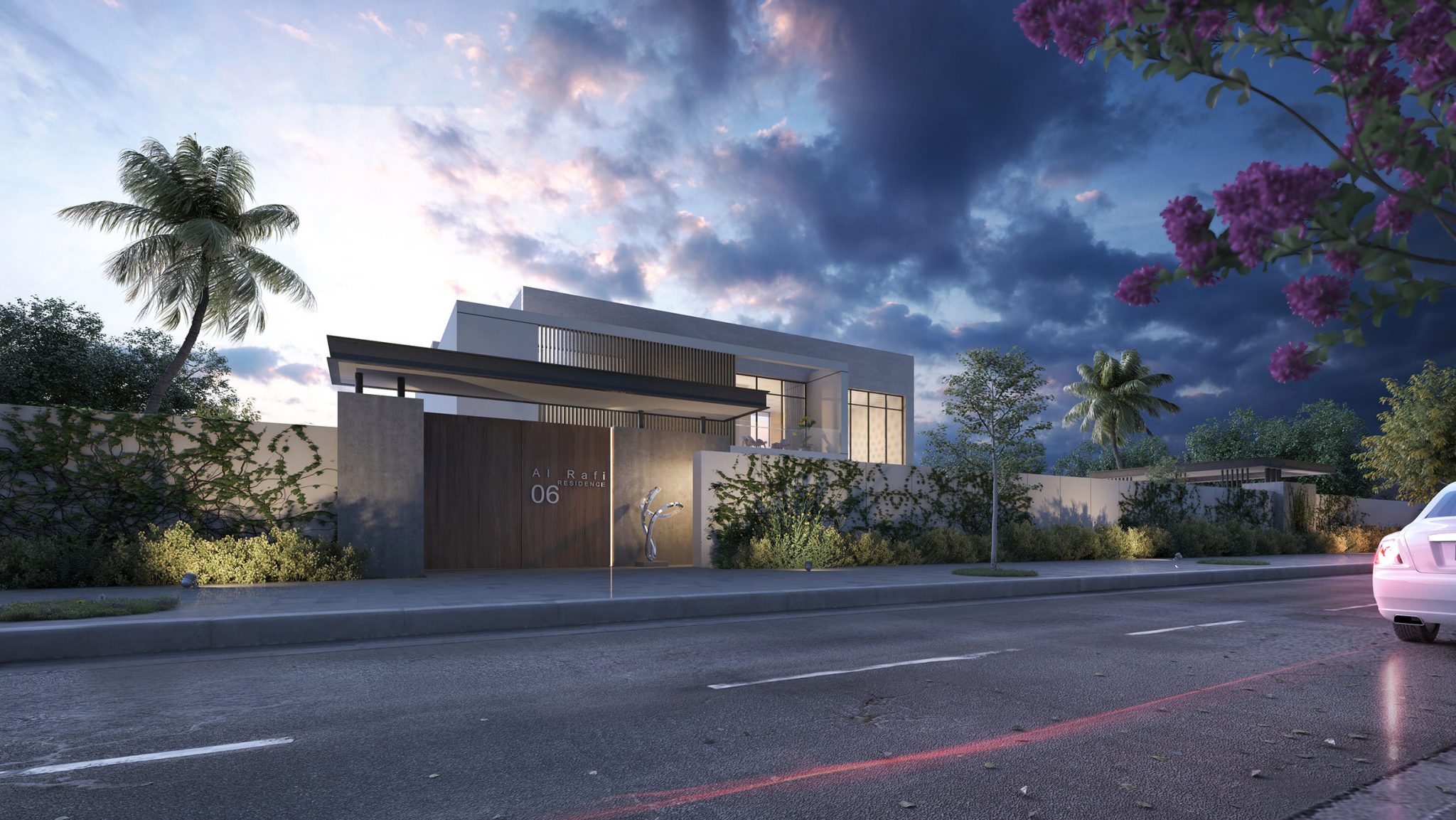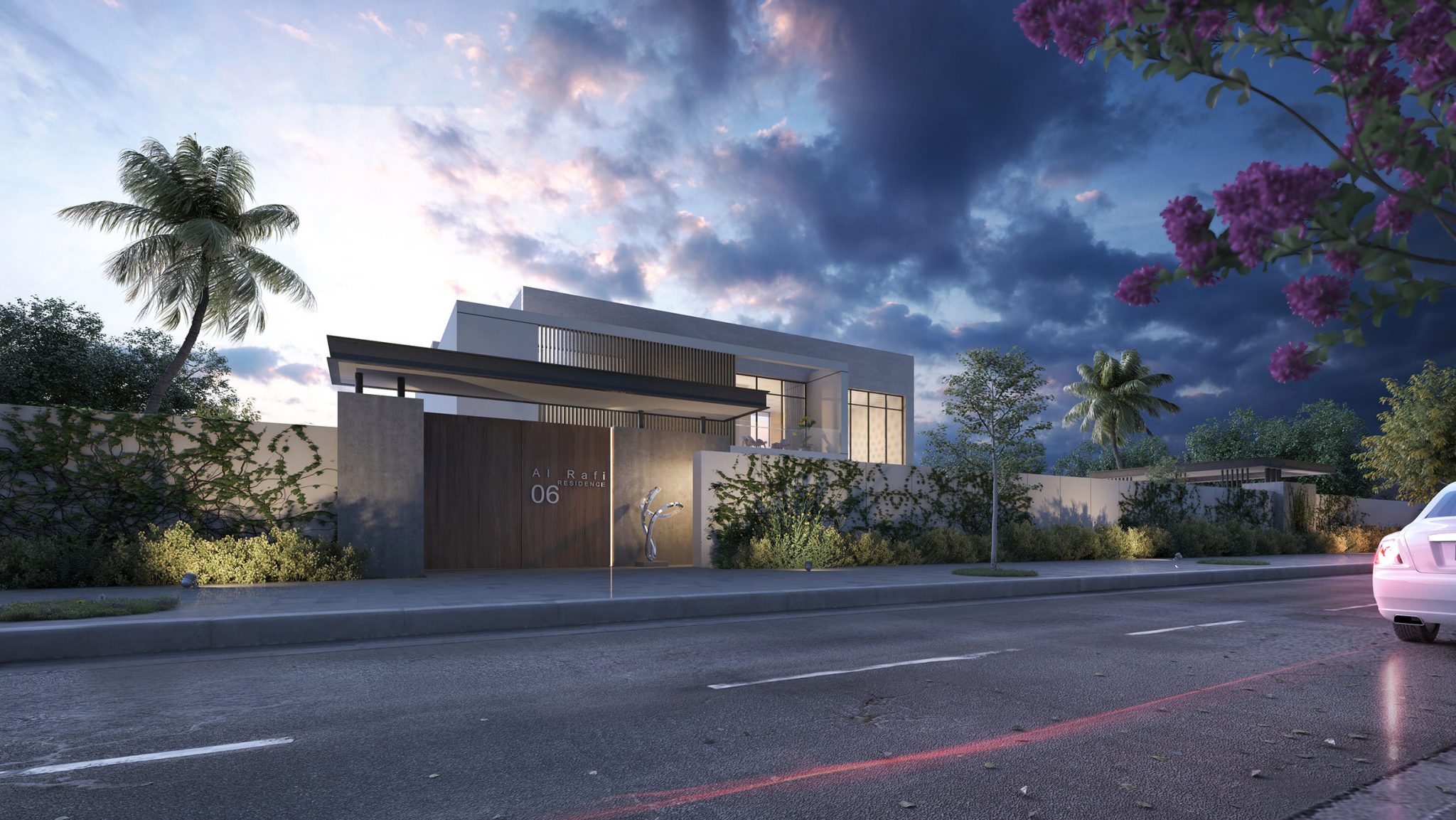 Dar al Matar Naboodah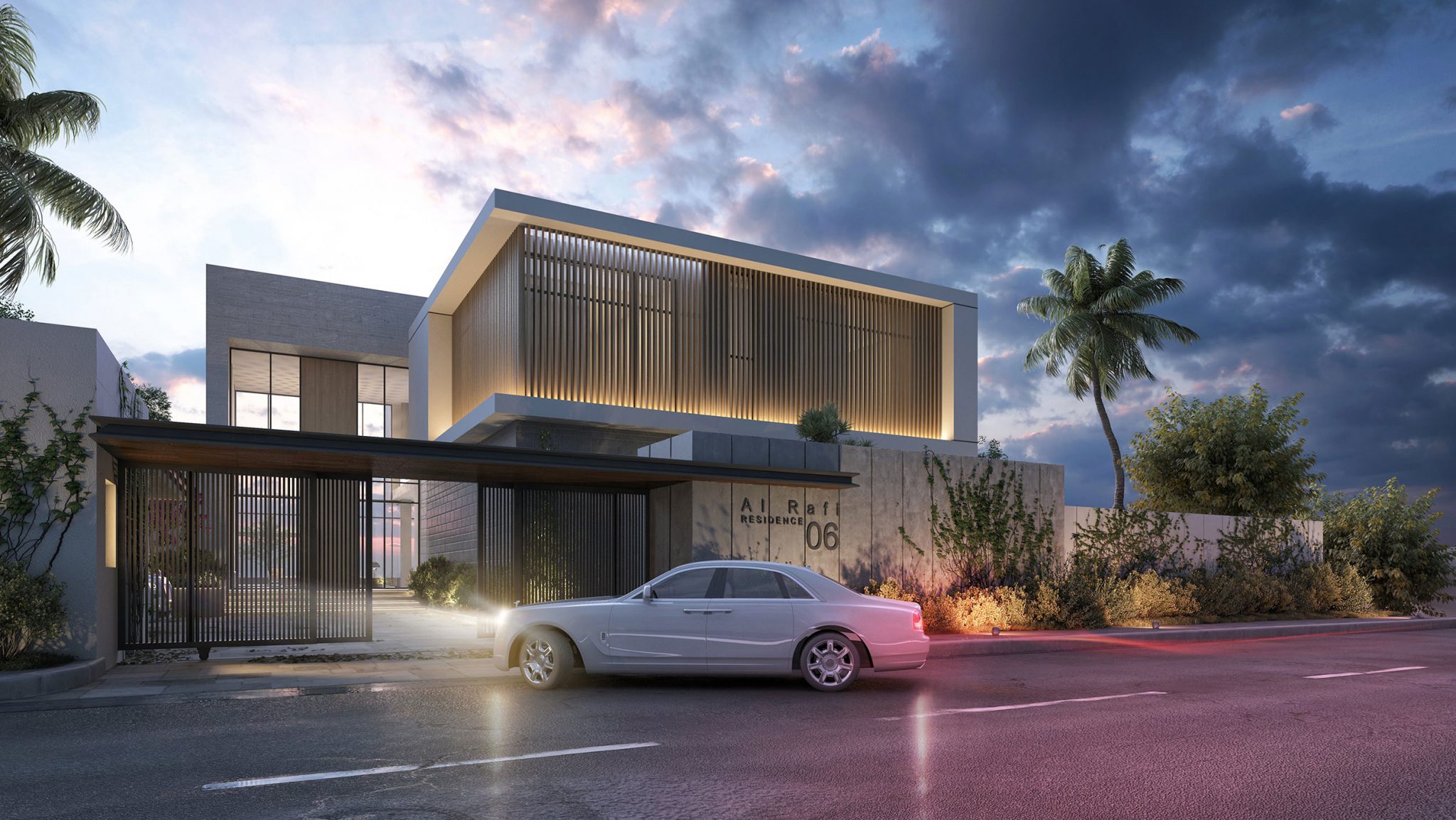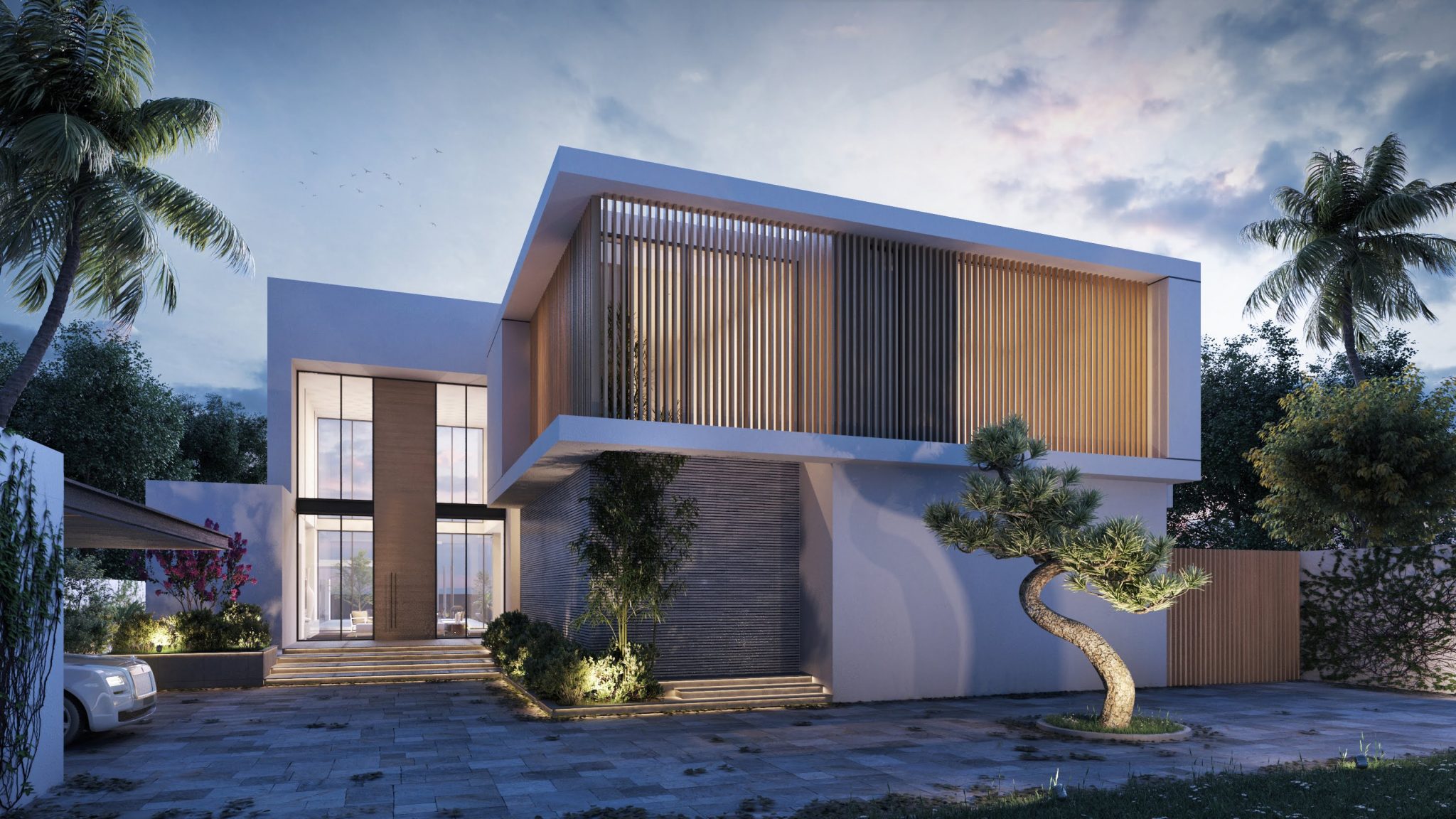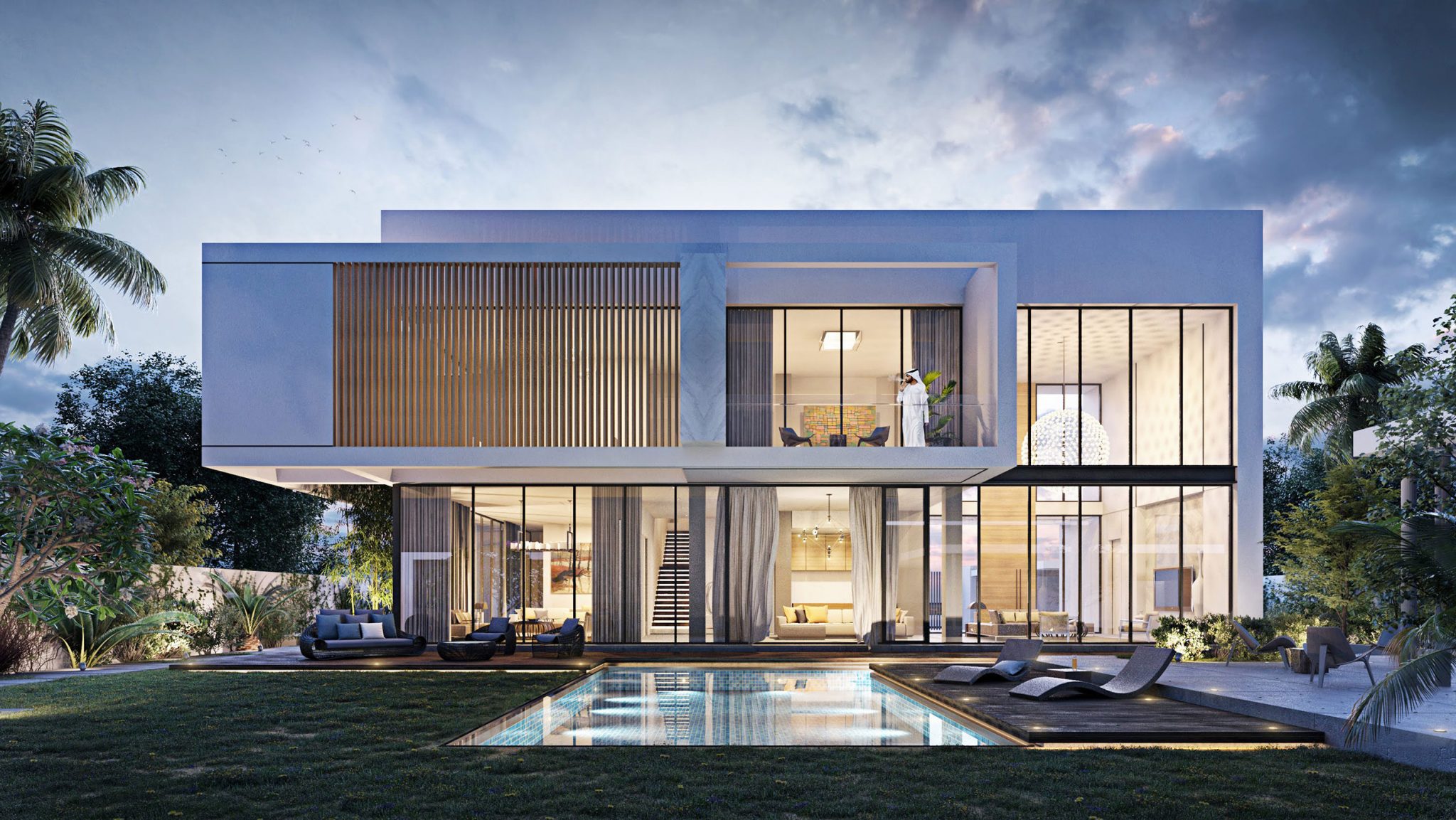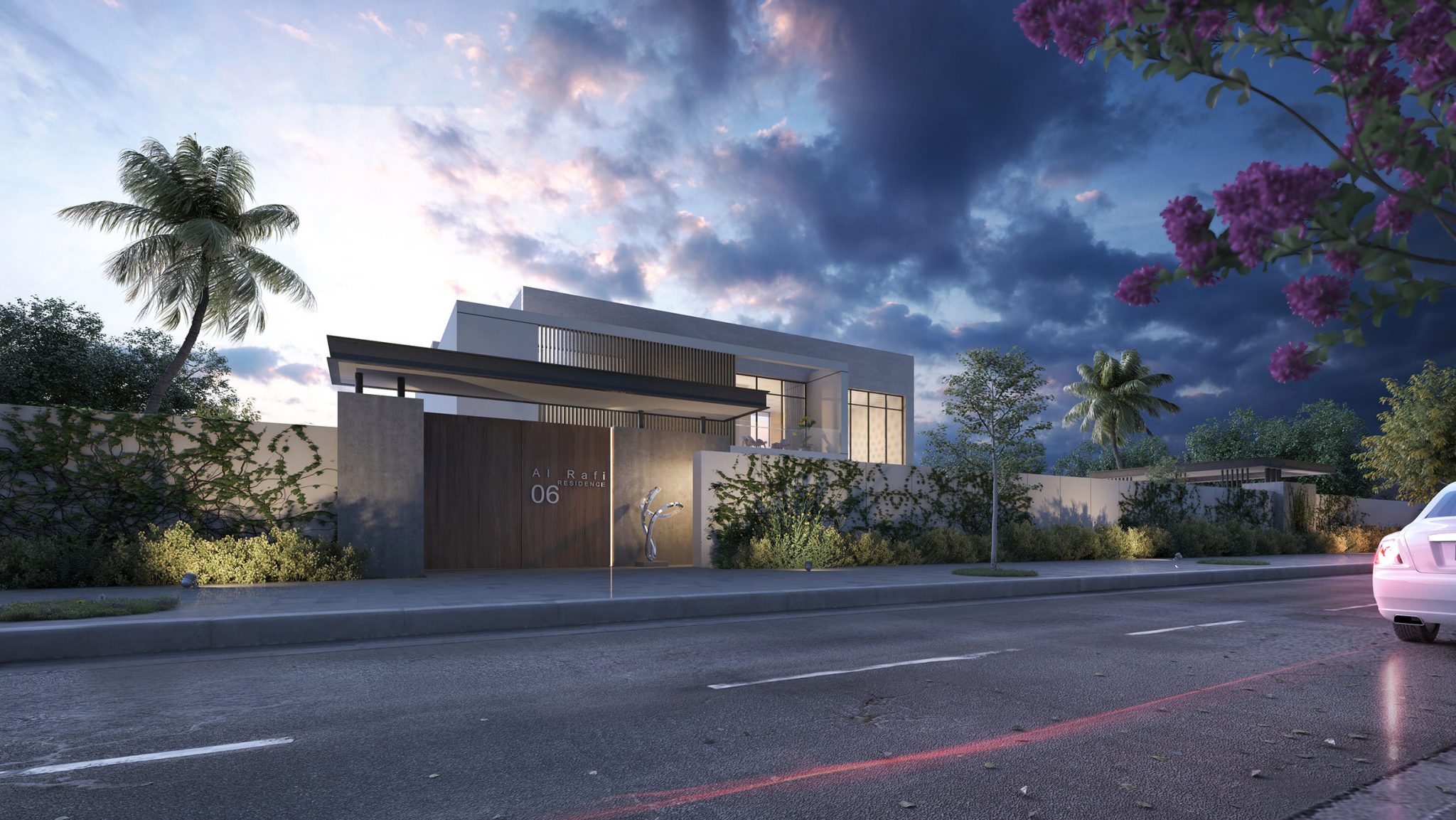 Nestled in a rather deep site, this two-story house was allowed ample space for a grand drop-off in the front as well as a generous courtyard and swimming pool in the rear. The Formal and Family entries are adequately separated by the services and guest room in the middle. The Formal Entry and Living room are contiguous in a double height space, which accentuates the interlocking two masses that define the project parti.
All bedrooms are located above on the first floor with the Master Bedroom overlooking the courtyard. The deliberate interplay of stone finishes and wood screens against the large open windows articulate and define the clean masses and lines of this contemporary house.
Project Type:
Location:
Year:
Single Residence
Dubai, UAE
2018