Dr. Shams Naga list #53 on the Power 100 List – 2021 Construction Week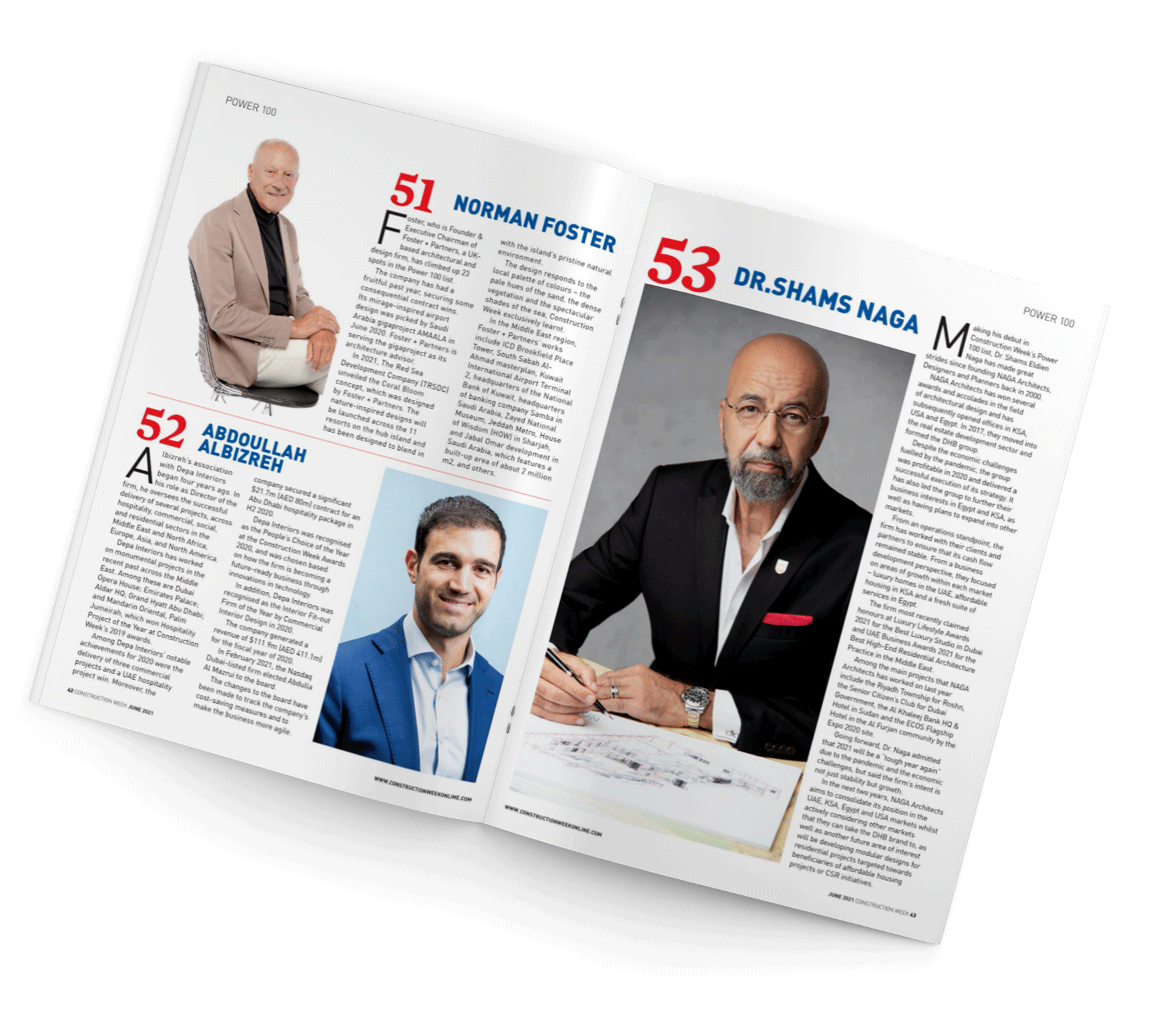 Founder, NAGA Architects, Designers and Planners
Making his debut in Construction Week's Power 100 list, Dr. Shams Eldien Naga has made great strides since founding NAGA Architects, Designers and Planners back in 2000.
NAGA Architects has won several awards and accolades in the field of architectural design and has subsequently opened offices in KSA, USA and Egypt. In 2017, they moved into the real estate development sector and formed the DHB group.
Despite the economic challenges fuelled by the pandemic, the group was profitable in 2020 and delivered a successful execution of its strategy. It has also led the group to further their business interests in Egypt and KSA, as well as having plans to expand into other markets.